Schedule
Voting period
June 19, 2022 6pm ~ July 3, 2022 8pm (PT) /
June 20, 2022 10am ~ July 4, 2022 12pm (JST)
Result announcement
Sometime in August
NBCUniversal gift delivery report
Sometime in August
Introduction
As part of their 30th Anniversary celebrations, NBCUniversal is conducting a second election! Characters from anime that ranked in the top 10 in the previous election will be eligible for this Character General Election.
You can vote as many times as you like during the voting period. Support your oshi!
Leave NBCUniversal a comment or dedicate a message to your favorite character along with your vote. Your support will be forwarded to NBCUniversal.
Our decorative message cards are back! Write a comment, deck it out with stickers and leave a little tip when voting.
Tips will be collected and used to give the hardworking staff at NBCUniversal a beautiful bouquet of flowers.
Let's show our thanks to NBCUniversal for all the amazing anime they've brought us!
How to vote
Log in to your MyAnimeList account.
Once you're logged in, a "Vote now" button should appear. Press this button and a voting form should appear at the bottom of this page.
Using the form, select your favorite anime title
Write a comment about your favorite anime or a message to NBCUniversal (optional)

Writing a comment or message is free!
Decorate your message and make it stand out via tips (optional)

Fan plan ($1)

- choose the color of your message

Otaku plan ($2)

- choose the color of your message AND add a cute character sticker

Producer plan ($3)

- choose the color of your message, a sticker AND add a variety of decorations
You may only vote for one anime at a time, but you're welcome to come back and vote for your second, third, forth and so on favorite anime as well! We can't wait to see everyone's votes and comments ♪
Decorate your comment card
1. Card color
Choose from 8 colors for the background of your comment
Blue

Green

Orange

Pink

Purple

Red

White

Yellow
2. Stickers
Choose from 19 stickers to add to your comment card
Character1 - Love (green hair)

Character2 - Wow (black hair)

Character3 - Nice (purple hair)

Character4 - Finger heart (blond hair)

Character5 - Peace (pink hair)

Message1 - Daisuki

Message2 - Lots of love

Message3 - So cool

Message4 - Best girl

Message5 - Best boy

Onomatopoeia1 - Boom

Onomatopoeia2 - Doki

Onomatopoeia3 - Sparkle

Onomatopoeia4 - Kyun

Oshikatsu1 - My God

Oshikatsu2 - Oshi

Oshikatsu3 - So Precious

Oshikatsu4 - SSR

Oshikatsu5 - The best
3. Decorations
Choose from 5 different decorations to add to the top and bottom of your comment card.
Decoration1

▼Top

▼Bottom

Decoration2

▼Top

▼Bottom

Decoration3

▼Top

▼Bottom

Decoration4

▼Top

▼Bottom

Decoration5

▼Top

▼Bottom
Example cards
Make your comment stand out from the rest by choosing your favorite color and adding cute stickers and decorations!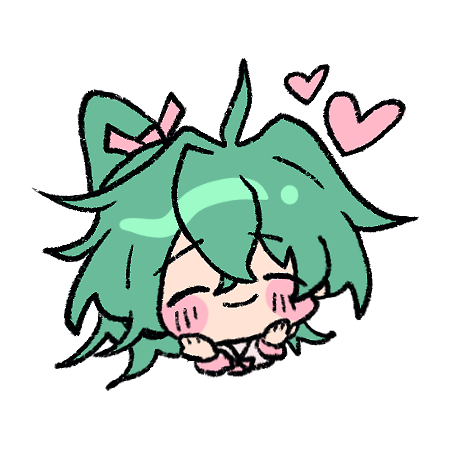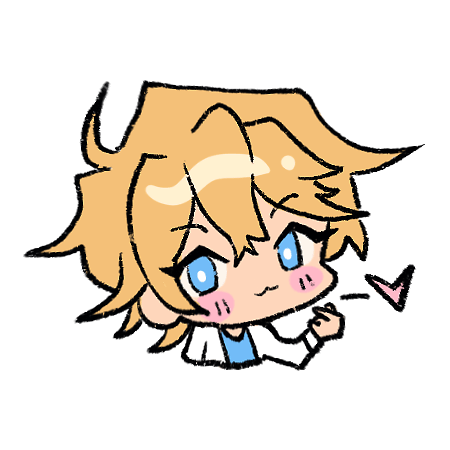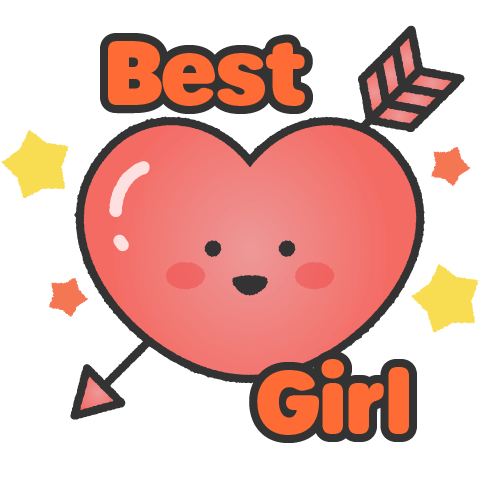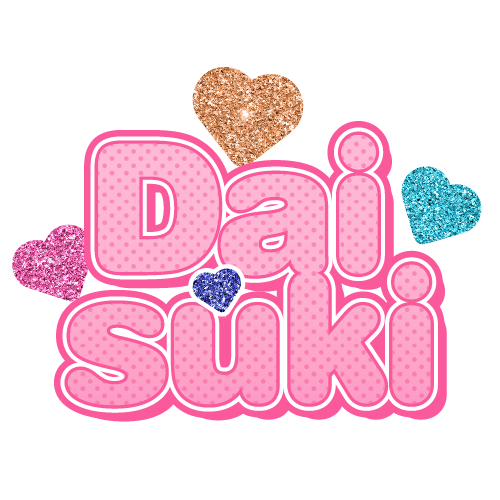 What is NBCUniversal?
NBCUniversal Entertainment Japan is a multimedia entertainment company, developing and producing a variety of outstanding anime, films, drama and music. As well as distributing content from overseas in Japan, what makes NBCUniversal different from competing studios such as Hollywood is its focus on material from Japan and Asia. Alongside producing and distributing Japanese anime, Asian/Korean drama and Japanese films domestically, NBCUniversal is also a record label, handling distribution for a number of Japanese musicians and providing music for various anime and video games.
©LINK,Kotaro Shono/SHUEISHA,World's End Harem Project
©Toru Toba - SB Creative Corp. / The Genius Prince Committee
©SS-SBCr/ The Strongest Sage of Disqualified Crest Project
©︎KEIGO MAKI, KODANSHA/Shikimori's Not Just a Cutie Production Committee
What is the NBCUniversal 30th Anniversary project?
Beginning in 1992 with the Tenchi Muyo! OVA, 2022 marks NBCUniversal Entertainment's 30th year in business and counting.
The last 30 years has seen a huge expansion of the anime market on a global scale, which means that there is now intense rivalry not only between production companies but also between streaming platforms and other anime-related businesses. While taking a look back on these last 30 years, a special 30th anniversary project is being launched as a starting point for the years to come.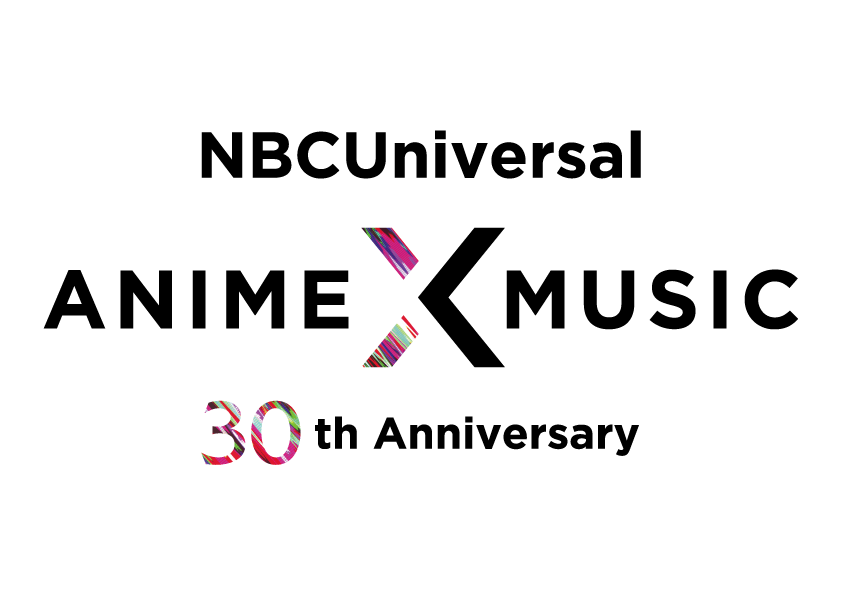 The concept for NBCUniversal's Anime×Music 30th Anniversary project is "multiply" (×).
NBCUniversal aims to combine anime, music and people together to create something above and beyond.
Just like the × in ANIME×MUSIC, by crossing two ideas together, this project will bring forth something new to enjoy and set the stage even higher for the future.
*Site in Japanese and English
Terms and conditions
Super Comment Terms and Conditions
01. Operator
Super Comment ("the Service") is operated by MyAnimeList Co., Ltd. ("MyAnimeList")
02. Eligibility
The Service is available to users who agree to the Terms of Use ("ToU") stated in these Terms and Conditions ("T&C")
*Minors, adult wards, persons under curatorship, and persons under assistance who have not obtained the consent of their legal representative, guardian, curator or assistant are prohibited from using the Service.
*By using the Service, you indicate that you have obtained the consent of the aforementioned legal representative, guardian, curator or assistant and have agreed to the ToU.
03. Terms of Use
Please ensure that your comment meets the following ToU before submitting it.
About submitted comments
Submitted comments will be sent to NBCUniversal Entertainment Japan LLC.
Users may only submit comments composed of letters or sentences (within the character limit and in the designated fonts and colors) between 10:00 on June 20 (JST) and 11:59 on July 4 (JST) via the designated web page after payment has been made in a designated manner.
There are no limits to the number of comments that may be submitted.
Users may only submit content for which they own the relevant copyrights or other rights. In the event that the rights belong to a third party, the user must obtain the consent of the third party.
MyAnimeList will decide, at its discretion, whether or not to publish the submitted comments, as well as the duration, placement, and deletion of such comments. MyAnimeList will not respond to queries regarding these decisions. MyAnimeList will not publish any comments that fall into the following categories.

Content to which the user does not own the relevant copyrights or other rights
Content that is the same as, similar to, or is suspected to imitate content for which a third party owns the relevant copyrights or other rights
Content that includes personal information (names, addresses, telephone numbers, email addresses, etc.)
Content that is contrary to the purpose of the Service
Content that is politically or religiously biased
Content that violates laws and regulations or is offensive to public order and morals
Content that infringes on the intellectual property rights, portrait rights, privacy rights, publicity rights, good name, social credibility, or any other rights or interests of other users, MyAnimeList, or any third party
Content that constitutes slander, fraud, threats, or harassment of other users, MyAnimeList, or any third party
Content that expresses discriminatory views
Other content that MyAnimeList, at its discretion, deems inappropriate for the operation of the Service

In the event that a third party claims infringement of rights or compensation for damages in connection with a submitted comment, the user will be responsible for dealing with such claims on their own. MyAnimeList will assume no responsibility.
About usage
The Service includes an optional paid service. Usage fees will be indicated in the T&C or on a designated web page.
Usage of this service is possible after providing the necessary information and making payment in a designated manner (unless otherwise specified, PayPal, debit card, and credit card are acceptable methods) through a designated web page.
The above payment must be made upon submitting comments. Paid optional services include the ability to change the color of your comment card (US$1 per comment), change the color and include a stamp (US$2 per comment), and change the color, include a stamp, and add a decorative frame (US$3 per comment) using functions designated by MyAnimeList.
Fees paid for the Service will not be refunded for any reason.
MyAnimeList may contact you regarding your usage of the Service.
In addition to usage fees, the user will bear all costs associated with using the Service, such as data transmission fees.
MyAnimeList will not assume responsibility for any accidents, data corruption, or losses during transmission of user comments. Users are responsible for backing up their own comments. In addition, users may not edit or delete submitted comments.
If the user is a minor, adult ward, person under curatorship, or person under assistance, the user must obtain the consent of their legal representative, guardian, curator or assistant. Please obtain this consent before submitting comments.
If it is determined that a user is a member of an anti-social group or assisting in the activities of an anti-social group, comments submitted by that user will not be published or will be deleted.
About submitted comments
Copyrights and other rights of submitted comments belong to the user (the rights holder). No copyrights or other rights will be transferred upon submitting a comment. However, MyAnimeList may use, reproduce, distribute, or adapt the comments without providing compensation and without restriction in terms of region, period, or manner of usage for the following purposes.

Operation of the Service
Publication on websites and social media accounts related to the Service
Creation, publication, and downloading of content based on the Service
Advertising and publicity of the Service and the aforementioned content
Advertising and publicity of the MyAnimeList Group
Any acts related to the above items

MyAnimeList may, at its discretion, alter, delete, or edit submitted comments to the extent that the content is not significantly impaired.
Users may not exercise any moral rights of authors or performers with regard to the use or editing of comments by MyAnimeList.
Prohibited items
Users are prohibited from the following acts.

Violating the law or ToU
Submitting false information
Sending or submitting computer viruses or other harmful computer programs or emails
Unauthorized access of MyAnimeList's website or computers related to the Service
About handling of personal information
MyAnimeList will handle personal information obtained from users in accordance with its privacy policy, cookie policy, and the following items.
Other
Users may not transfer or assign their rights and obligations pertaining to the T&C to any third party.
MyAnimeList may change the contents of the Service or terminate the Service at its own discretion.
The T&C shall be governed by and construed in accordance with the laws of Japan. In the event of a dispute, the Tokyo District Court is to be the court of exclusive jurisdiction in the first instance.
Inquiries regarding this Service should be directed to MyAnimeList