Due to unforeseen technical issues, this event will unfortunately be postponed.
We extend our sincerest apologies to everybody looking forward to this Watch Party.
Your patience is very much appreciated as we work on rescheduling the event.
Please wait for further announcements regarding the new dates.
Enjoy anime with fans across the globe! HameFura Watch Party
While the broadcast of HameFuraX has reached its conclusion, for anime fans out there who still want to enjoy the world of HameFura, MyAnimeList's official Vimeo channel will be streaming a selection of episodes from season 1 and season 2 across a two-day period! The first session will be held at a time suitable for viewers in North America, the second for viewers in Korea and Australia, and the third for viewers in Europe. Please come on in and enjoy the party at a time that suits you!
Enjoy watching HameFura alongside fellow fans and have fun revisiting favorite scenes and chatting together as you watch! Of course, anime fans new to HameFura are more than welcome to join in the fun, so let's keep the chat spoiler-free so everyone can enjoy the watch party!
Streaming dates
Schedule to be confirmed
Stream details
"My Next Life as a Villainess: All Routes Lead to Doom!"
Episode 4
Episode 8
"My Next Life as a Villainess: All Routes Lead to Doom! X"
Episode 2
Check out the other episodes here!
Viewer questionnaire
Did you enjoy the watch party? We would love to hear your thoughts!
Please let us know what series you'd like to see streamed next or if you have any comments, feedback, or suggestions about the watch party!
What is "Hamefura X"?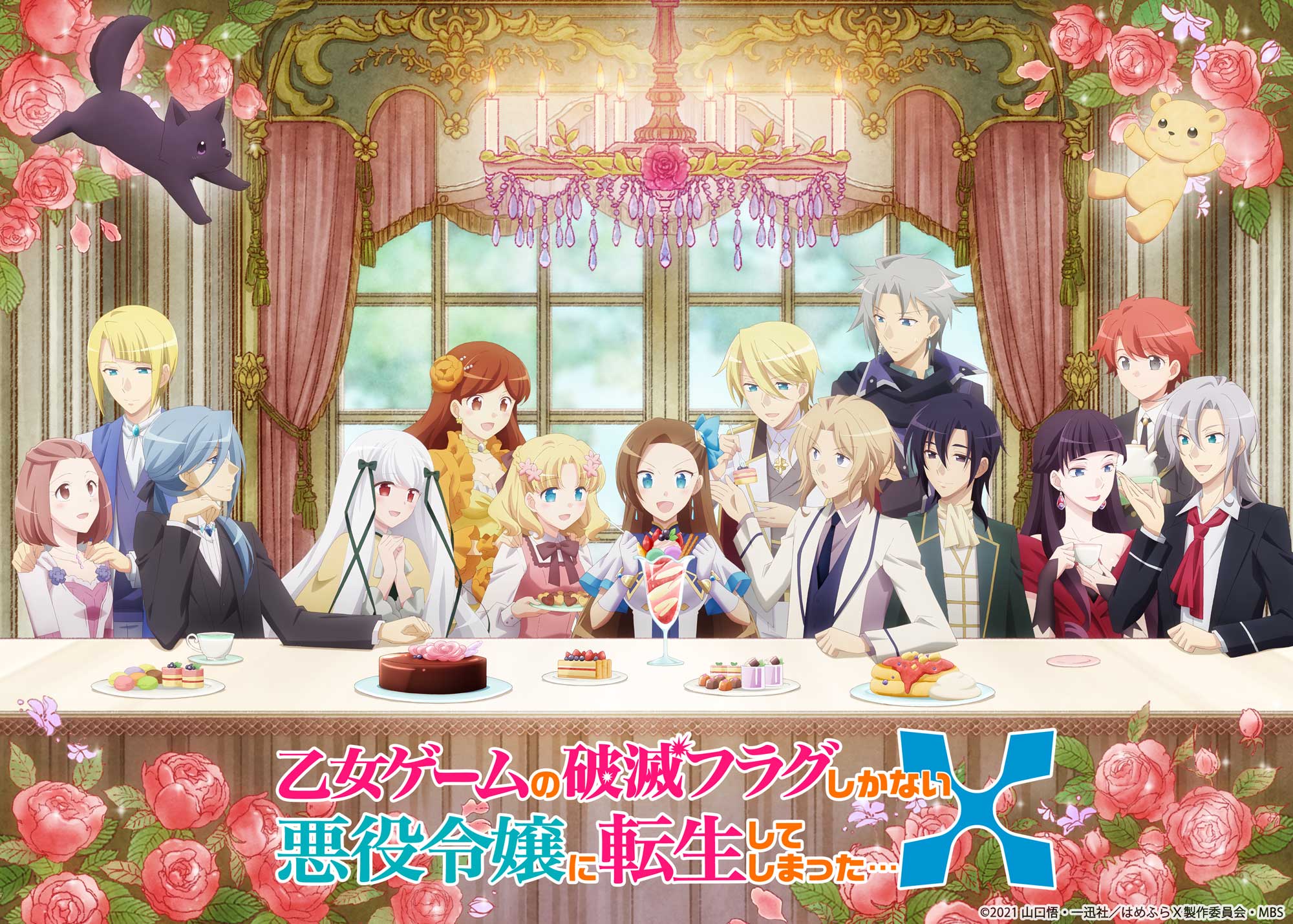 "Hamefura X" is the short name for the anime sequel season, "My Next Life as a Villainess: All Routes Lead to Doom! X".
Catalina Claes, a duchess, regains her memory of her previous life when she hits her head on a stone. She realizes that this is the world of the otome game "Fortune Lover," which she was obsessed with in her previous life, and that she is a villainess who interferes with the love life of the game's protagonist! In the game, Catalina is prepared to be deported in the happy ending and killed in the bad ending… "I'm going to avoid that flag of doom at all costs and grab a happy future!"
And having successfully avoided the doom flag, Catalina faces a new crisis! Misunderstanding? The curtain rises once again!
MyAnimeList User Reviews
"While not particularly deep or complex, Villainess is a fun romp with a rather interesting premise, filled with lighthearted moments and laughs aplenty."
Read full review
"You know damn well she won't die but she's still doing these crazy things to avoid it and it's fun."
Read full review
"This is actually just a happy story about a group of people. It's something that you can watch to relax. You don't have to think too hard - after all, Bakarina doesn't."
Read full review
©2021 SATORU YAMAGUCHI,ICHIJINSHA/"HAMEFURA X" Production Committee,MBS