Introduction
The zombie apocalypse is nigh. And now that Akira has no job to report to, his bucket list of the dead is bulking up. But why should he have all the fun? Get the chance to check off one of your bucket list items by completing the Zom 100 Scavenger Hunt challenge and be entered to win a 4-night all-inclusive stay at Falcon's Resort by Meliá All Suites – Punta Cana in the Dominican Republic sponsored by VIZ Media!
How to join the hunt
To join the hunt, scan the QR code below using the camera app on your smartphone. Click the link and follow the registration prompts! Once you've registered, click on each challenge to find out the hint for where the next QR code is hidden. Once you've scanned all four QR codes (including the one below!) you'll automatically be entered to win!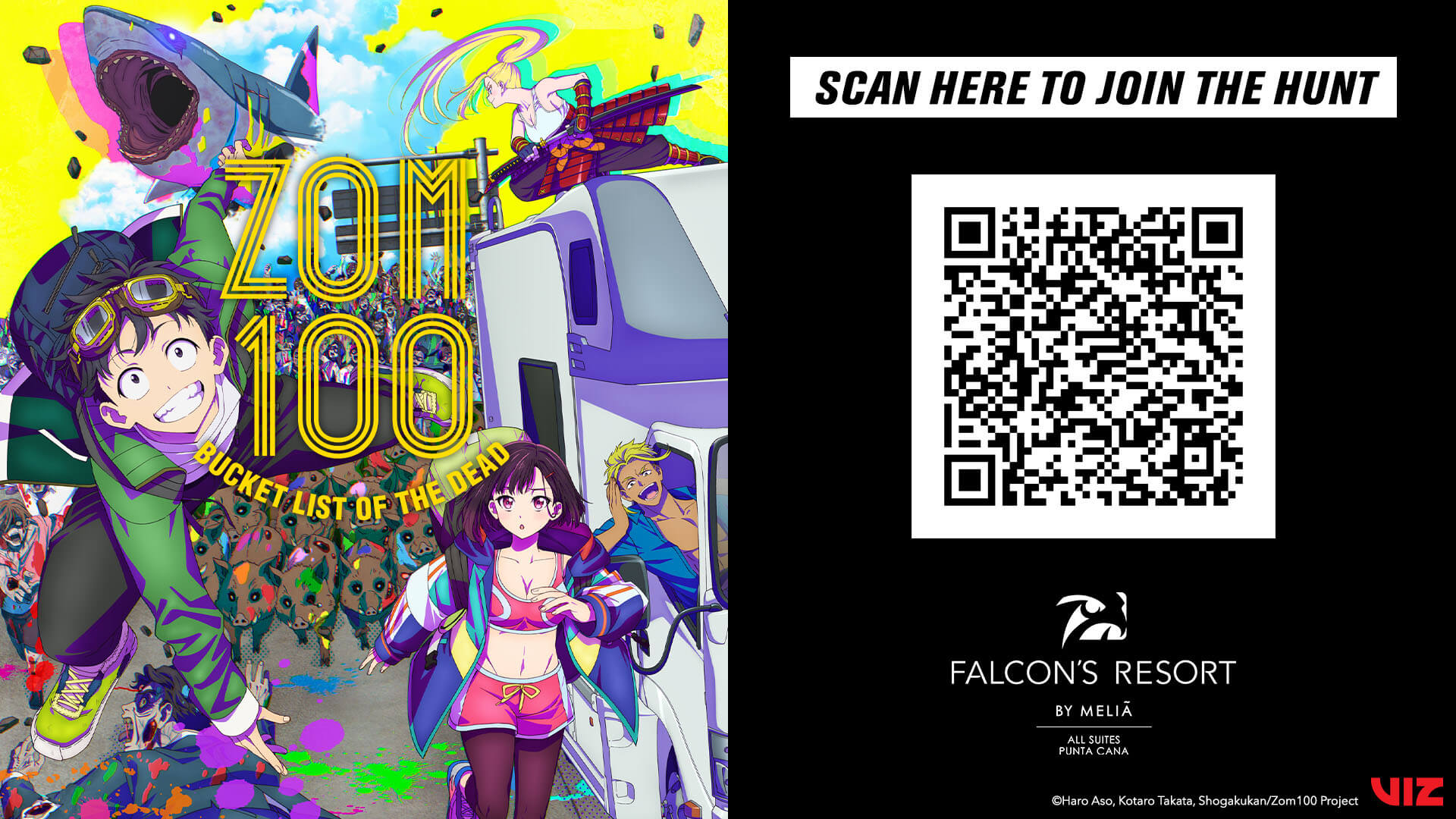 Prizes
Grand prize
The grand prize winner will be entered to win a 4-night all-inclusive resort experience in stunning Punta Cana where you can experience a five-star all-inclusive getaway that indulges your every whim. From dazzling beaches and lounge-worthy pools to immersive entertainment and world-class dining. Plus, you'll get 2 theme park tickets included for Katmandu Park - an immersive theme park that will take you to new realms of wonder. Resort guests will have a chance to ride world-class, first-of-their-kind attractions and journey through immersive, interactive experiences free of charge, all attractions once for one day during their stay.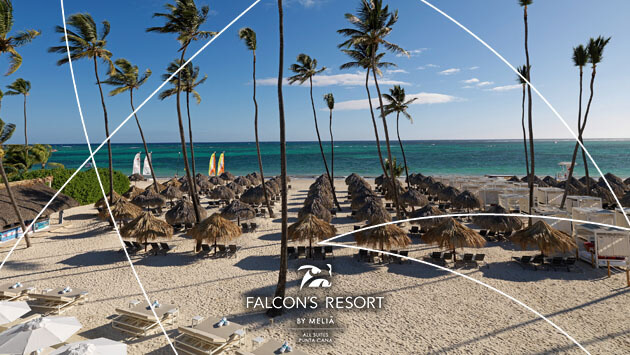 Additional prizes
VIZ Media will also be offering a chance to win runner-up prizes to entrants that completed all four challenges:
First runner-up prize: A signed shikishi drawn by none other than the Zom 100: Bucket List of the Dead manga illustrator Kotaro Takata, plus a signed copy of Zom 100, Vol 1.
Three second place runner-up prizes: A signed copy of Zom 100, Vol. 1!
Restrictions apply. See official rules here.
More on Zom 100
While you're working on checking off your own bucket list item, Akira is whittling away at his own list! Keep up with all of the zombie apocalypse shenanigans by tuning into the series streaming Sundays at 2 AM PST on Hulu and Netflix beginning July 9.
More about the anime Zom 100: Bucket List of the Dead:
Get ready to make the most out of the zombie apocalypse and live your best life! Akira is determined to complete all 100 items on his bucket list before he kicks the bucket. As he escapes work life and zombies, Akira has never felt more alive!
To keep up on all things Zom 100, favorite the series on the VIZ website here.
©Haro Aso, Kotaro Takata, Shogakukan/Zom100 Project