What is Otaku Judge?
"Are you an Otaku?"
Otaku Judge is an exciting new quiz app made for fans of Japanese pop culture where you can make and take quizzes covering a range of otaku topics, such as anime, manga. Enroll in this new Otaku Academy and compete with other users to see who has the highest otaku score!
Answer the quiz to receive a title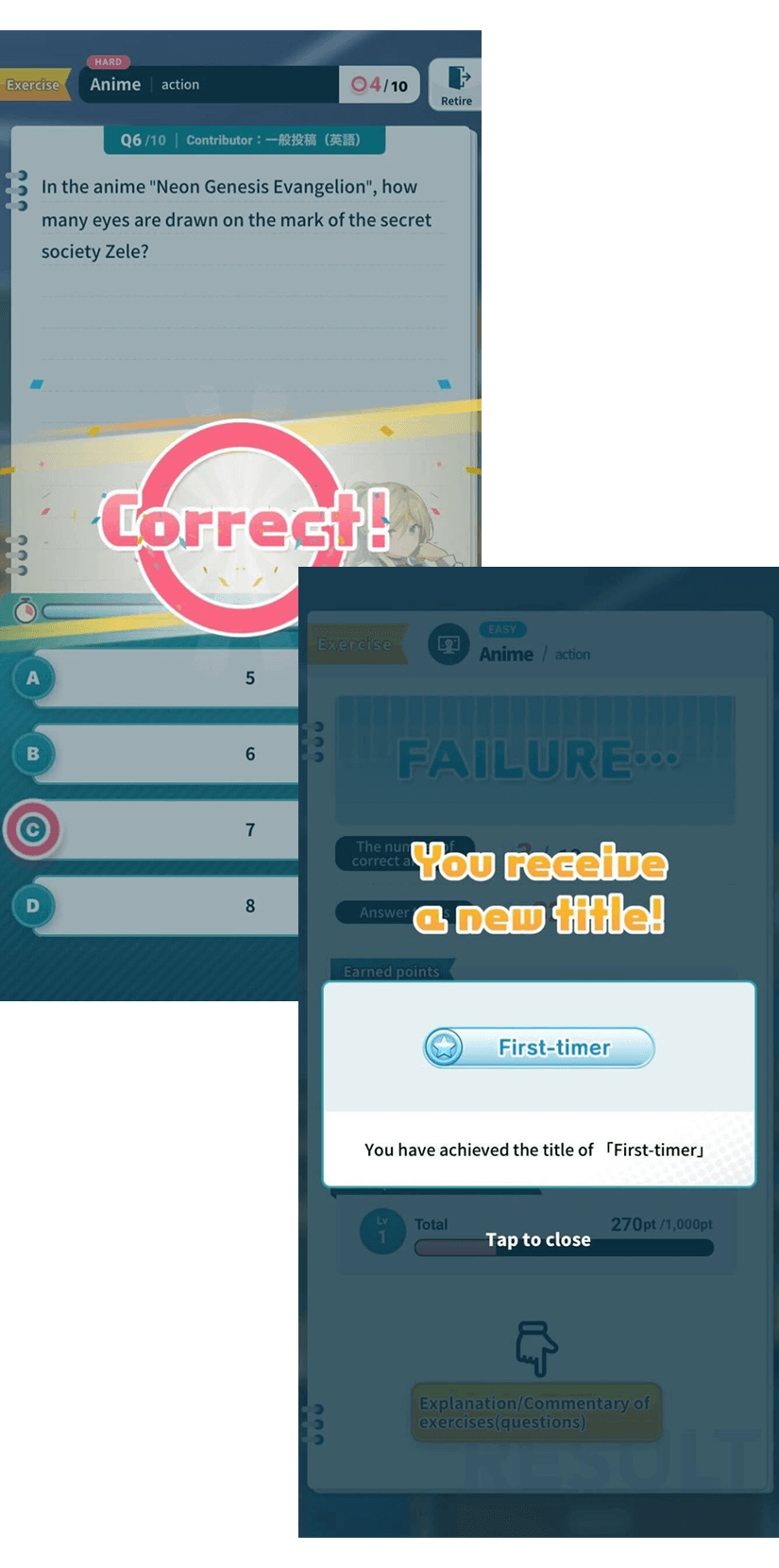 Submit your own questions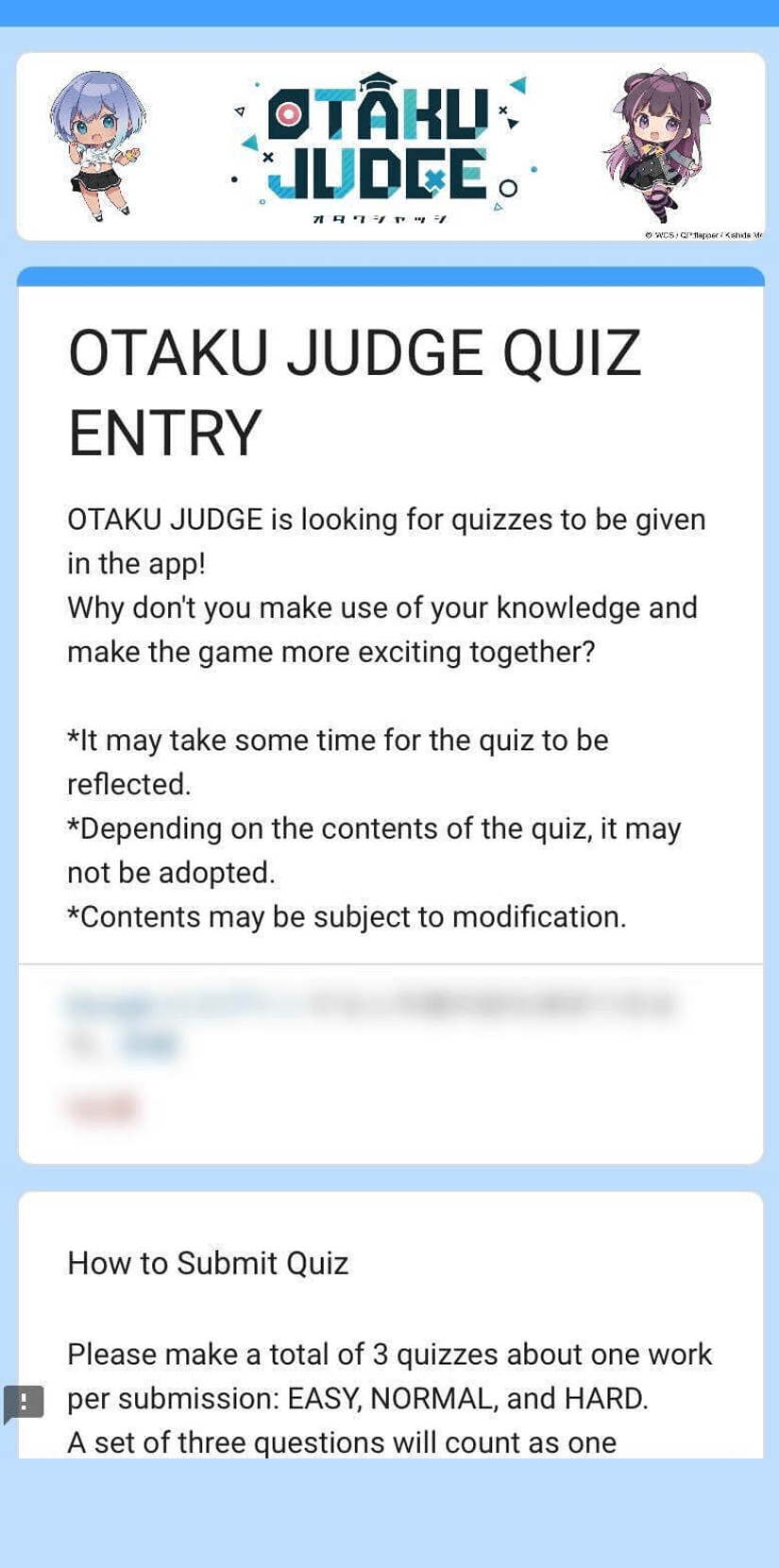 Compete in rankings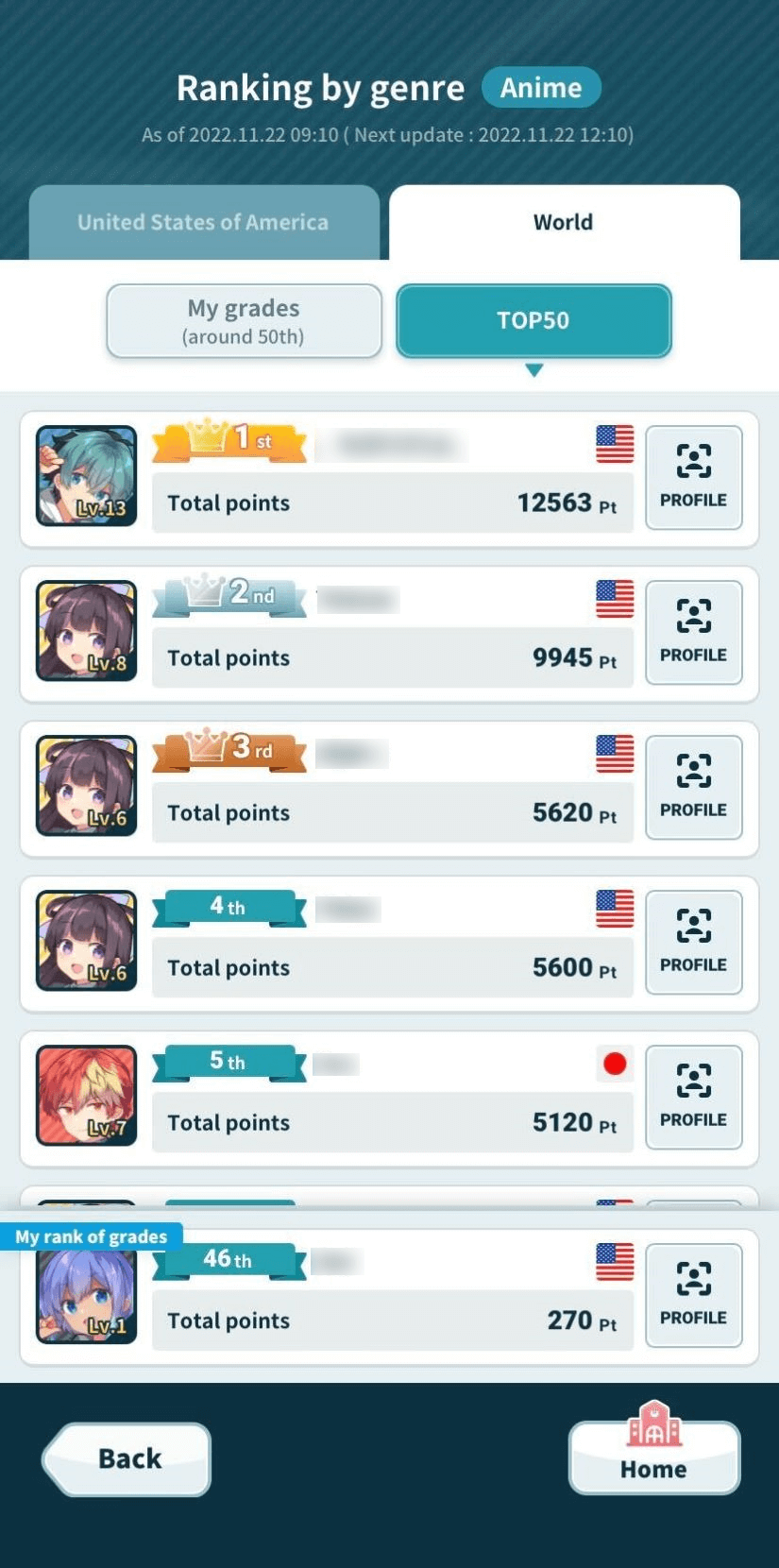 Wouldn't you like to know exactly how much of an otaku you really are?
Aim for the top!
*Available in US and Japan only.
If you want to send your own quizzes, click on the button below!
Quiz genres
Quizzes on Otaku Judge are divided into 2 main categories; manga and anime, and each main categories have 5 subcategories; action, sports, fantasy/SF, school/romance/comedy, and adventure.
Currently, quizzes about over 600 titles are available.
In addition, the "Games, Tokusatsu, and Cosplay" main categories will be added in the future as soon as the number of quizzes needed is reached. Please submit your original quiz!
To submit a quiz directly from your PC or Phone, visit the following button.
Test your knowledge!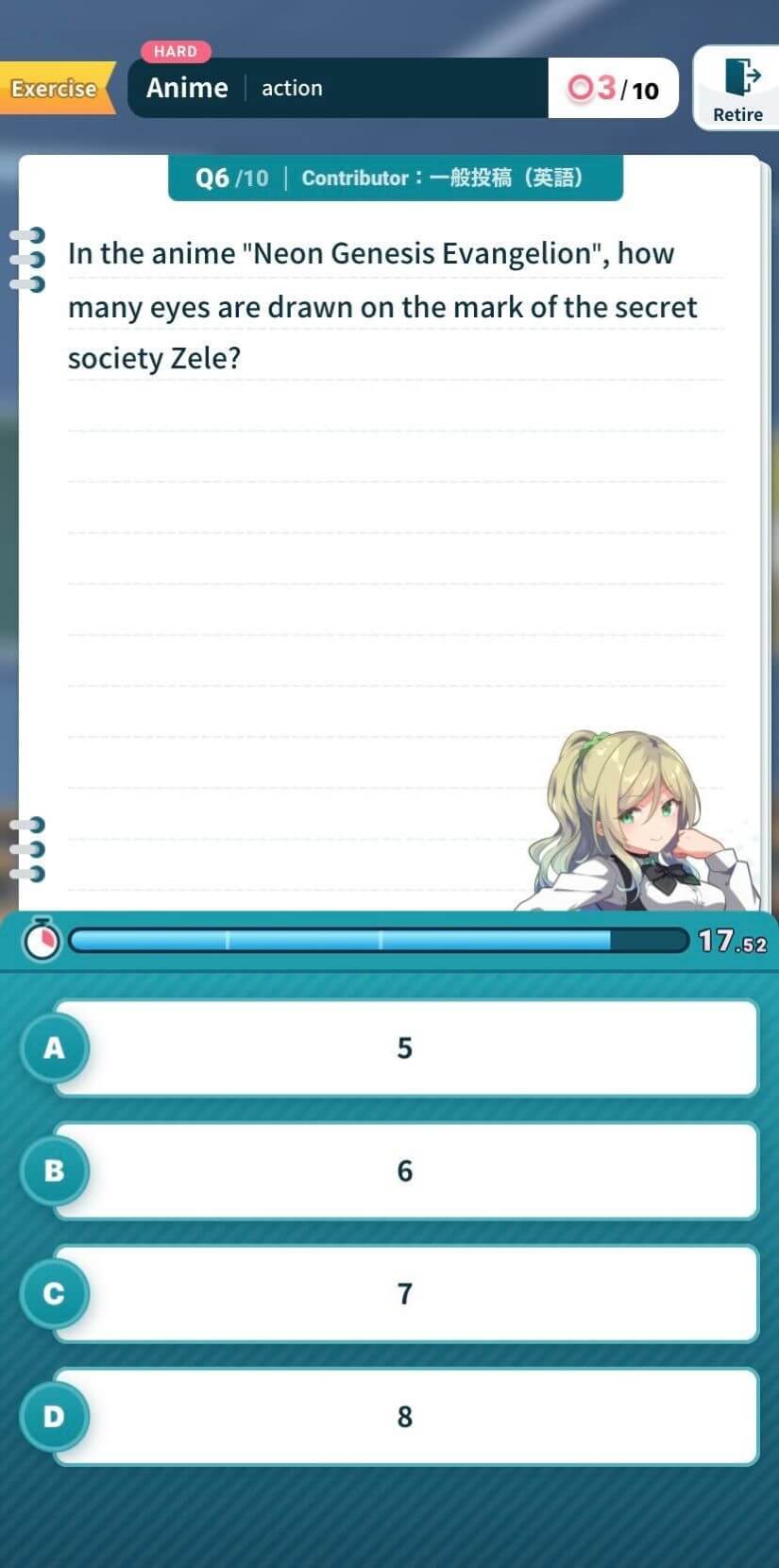 Question:
In the anime "Neon Genesis Evangelion", how many eyes are drawn on the mark of the secret society Zele?
Options:
A. 5
B. 6
C. 7
D. 8
Think you know the answer? Download the app below and answer now!
*Available in US and Japan only.