Introduction
Official Sushi Sumo designs are now available for your profile's About Me section! Show your support for this anime and try out the official design now.
About Me Designs
Sushi Sumo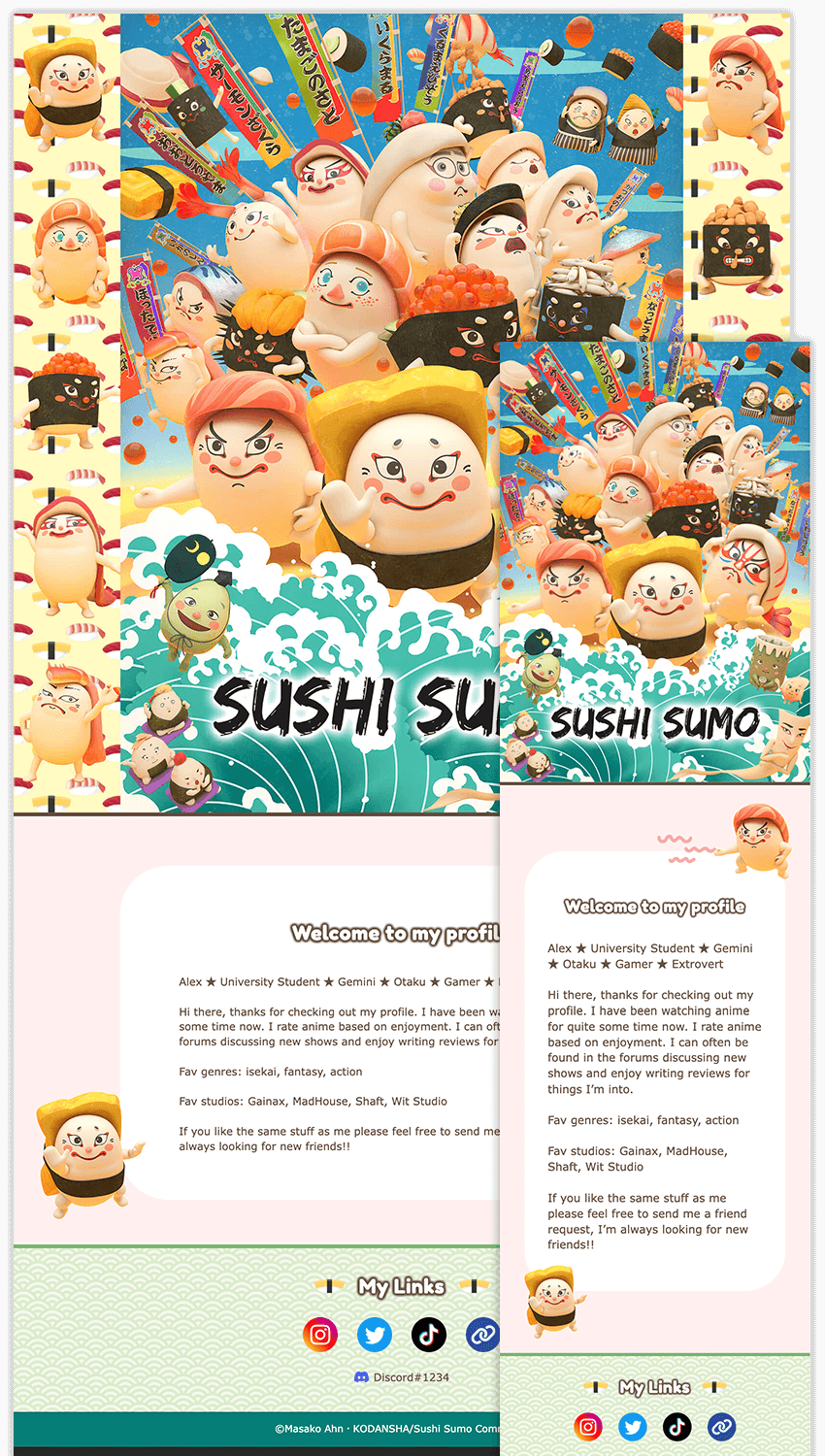 How to Use
Choose the "Anime" tab of the list design templates on the About Me Design page.
Select the Sushi Sumo theme.
Customize the design with your personal information, as you like.
Make sure you have "Modern" style enabled.
Click Save.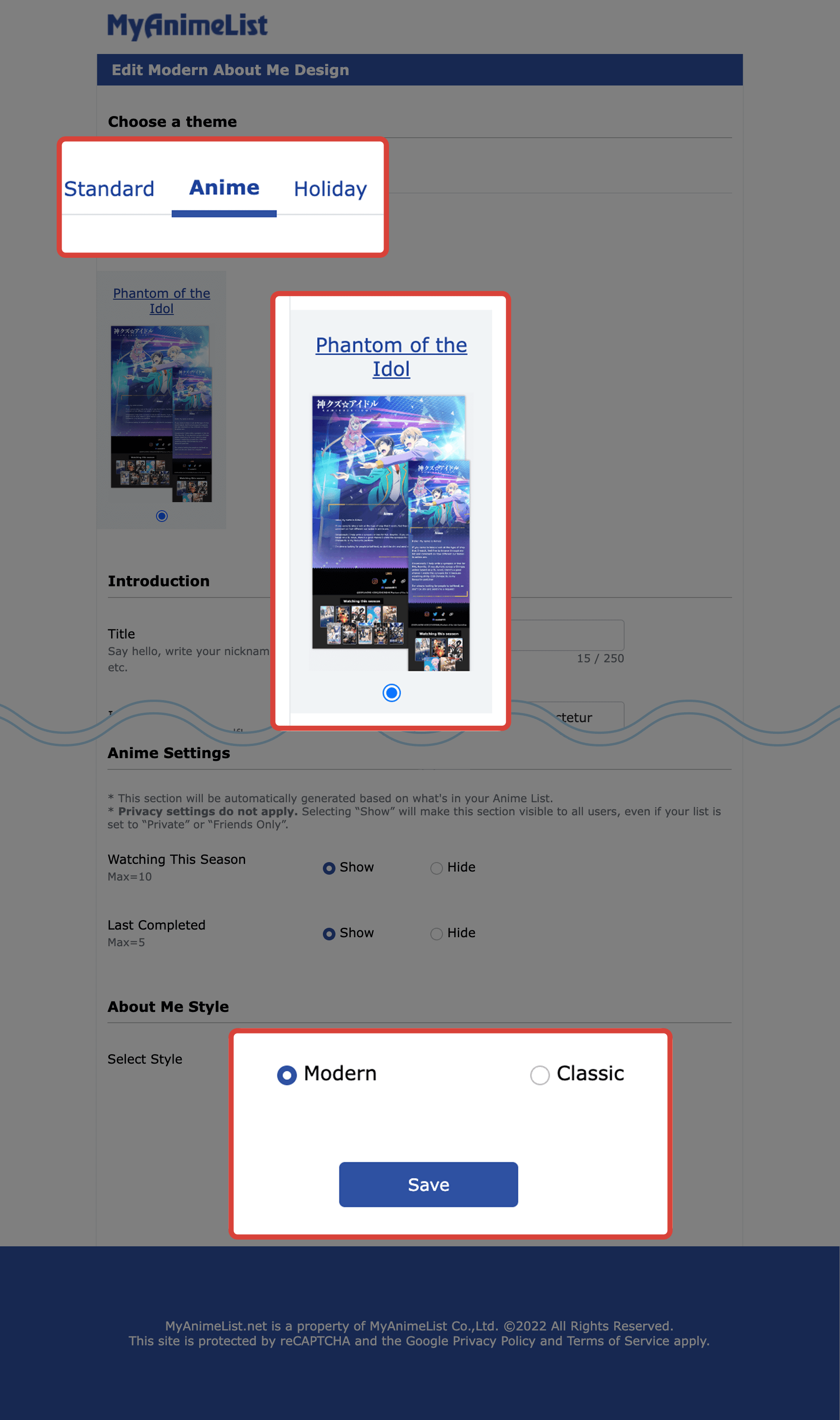 Ranking sections
Please note that ranking sections are not available on official anime collaboration designs. If you have already used a different theme and added ranking images, this information will be saved but will not be displayed.
What is Sushi Sumo?
What if sushi wrestled sumo......?
The picture book "Sushi Sumo" written by Ahn Masako, was inspired by this curious idea.
These funny stories, Sushi actually sumo wrestling, have been a big hit among children, including at book reading events.
Tamago, Otoro, Salmon, Kurumaebi, Ikura……and so many more.
Each unique sumo wrestler uses its ingredients to its advantage, unleashing a wide range of techniques.
So, who will win today's match!? Put some spirit into it!
"Hakkeyoi Nokotta!"
Watch Sushi Sumo
Watch Sushi Sumo via your favorite streaming service.
©Masako Ahn・KODANSHA/Sushi Sumo Committee