About Me Designs
My Master Has No Tail 1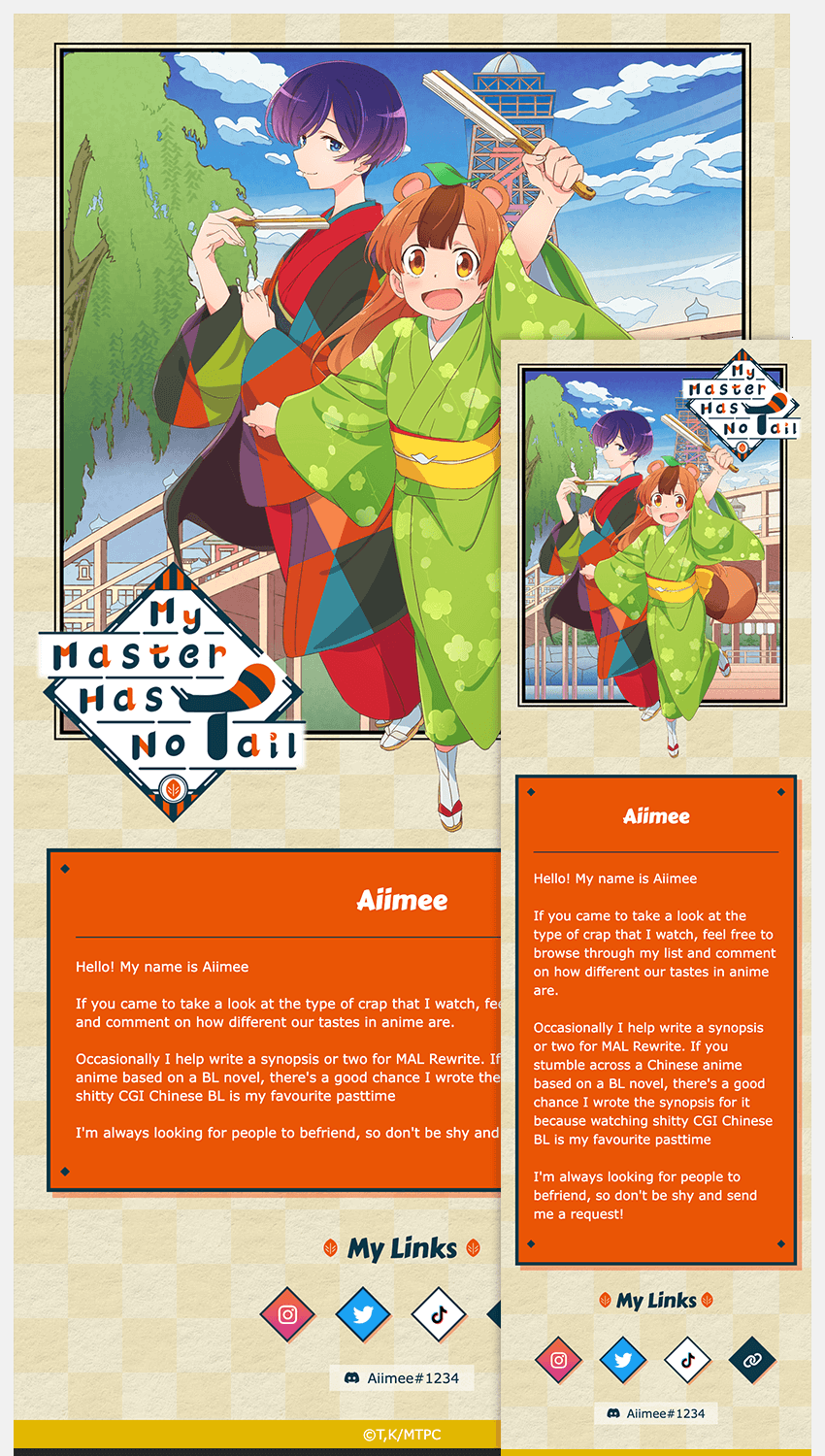 My Master Has No Tail 2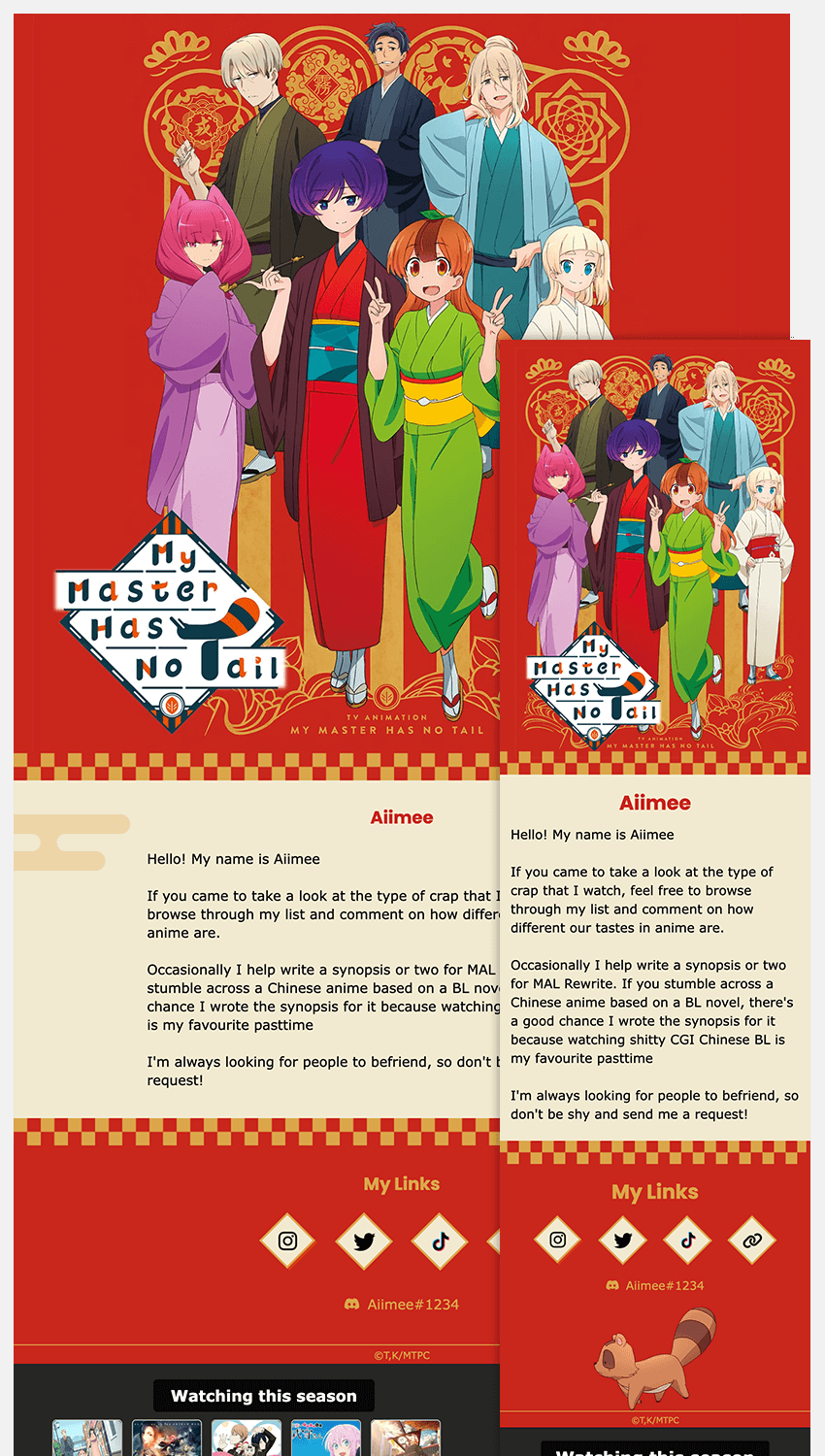 My Master Has No Tail 3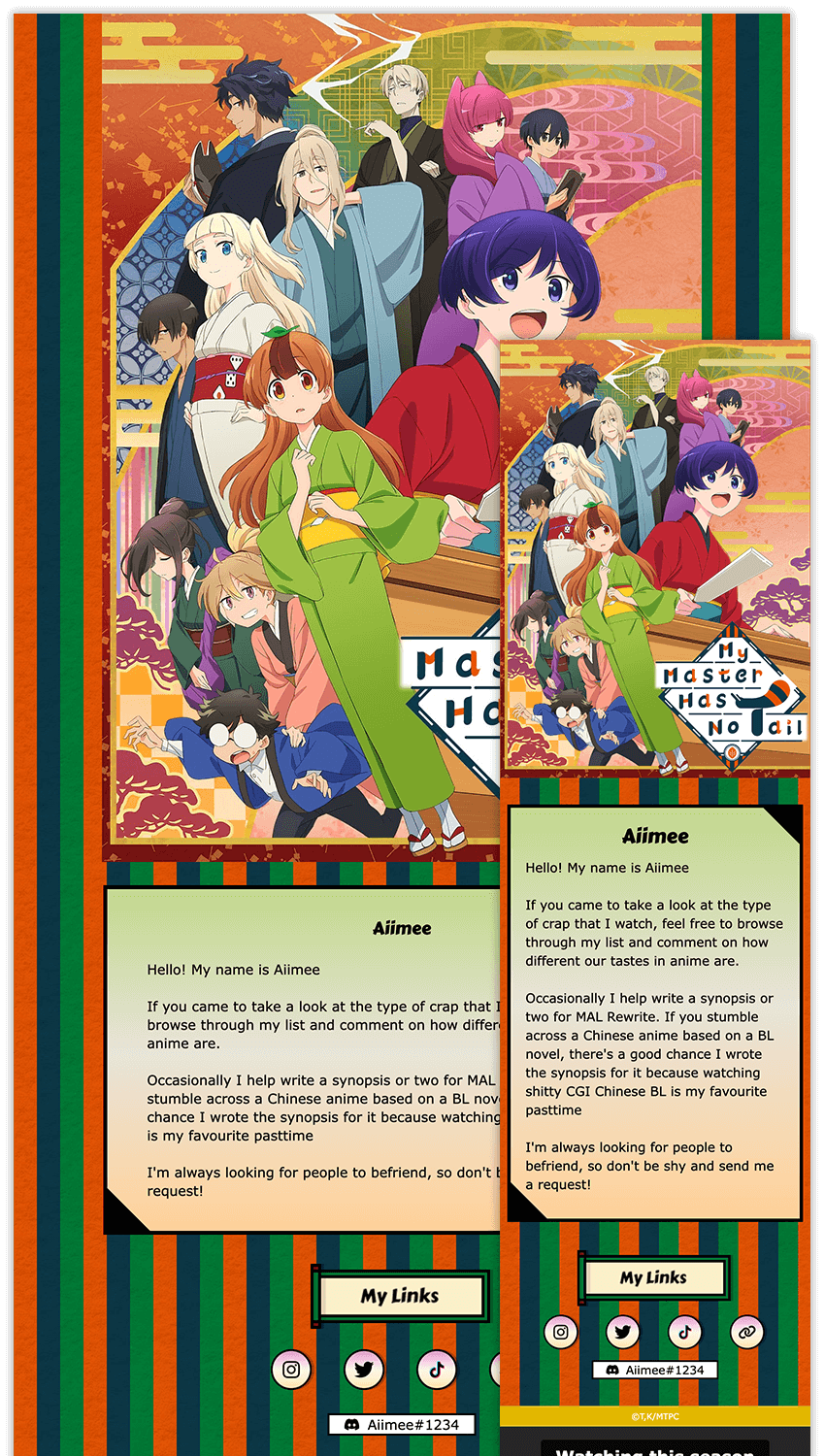 How to Use
Choose the "Anime" tab of the list design templates on the About Me Design page.
Select the My Master Has No Tail theme that you like.
Customize the design with your personal information, as you like.
Make sure you have "Modern" style enabled.
Click Save.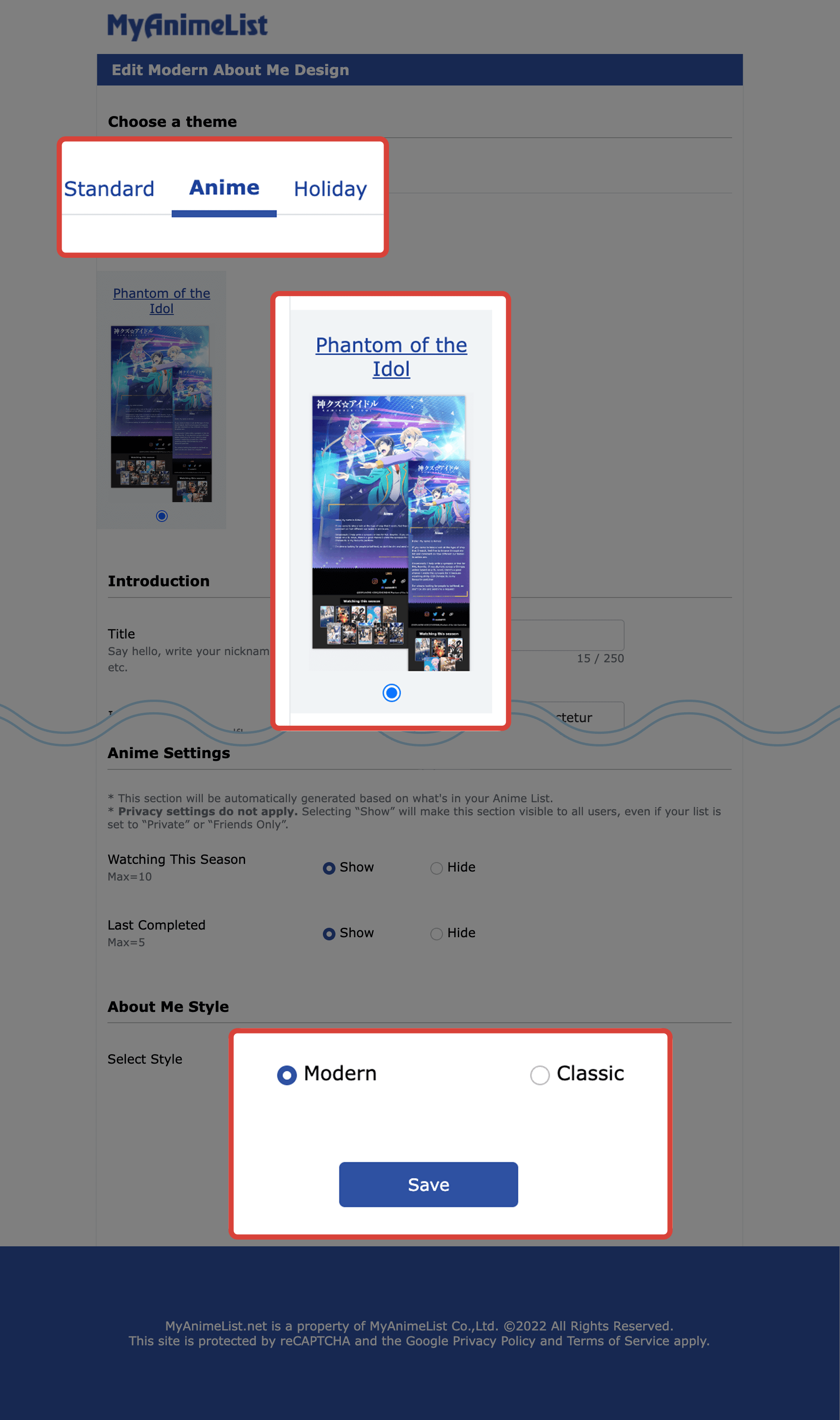 Ranking sections
Please note that ranking sections are not available on official anime collaboration designs. If you have already used a different theme and added ranking images, this information will be saved but will not be displayed.
What is My Master Has No Tail?
Mameda is a shapeshifting Tanuki girl who dreams of becoming human someday. One day, she turns into a black-haired beauty and heads out to Osaka, but is soon discovered! One beautiful woman relentlessly says to the depressed Mameda, "Go back to where you came from!" calls herself Rakugo-ka (Rakugo storyteller). The Taisho Rakugo fantasy that will make you smile begins here!
Watch My Master Has No Tail
Watch My Master Has No Tail via your favorite streaming service.
*For those residing in NA and Europe only.
©TNSK,KODANSHA/My Master Has No Tail Production Consortium