Introduction
Official The Yakuza's Guide to Babysitting designs are now available for your profile About Me section! Grab one of four available character themes and show your support for this anime.
How to Use
Choose the "Anime" tab of the list design templates on the About Me Design page.
Select the The Yakuza's Guide to Babysitting theme that you like.
Customize the design with your personal information, as you like.
Make sure you have "Modern" style enabled.
Click Save.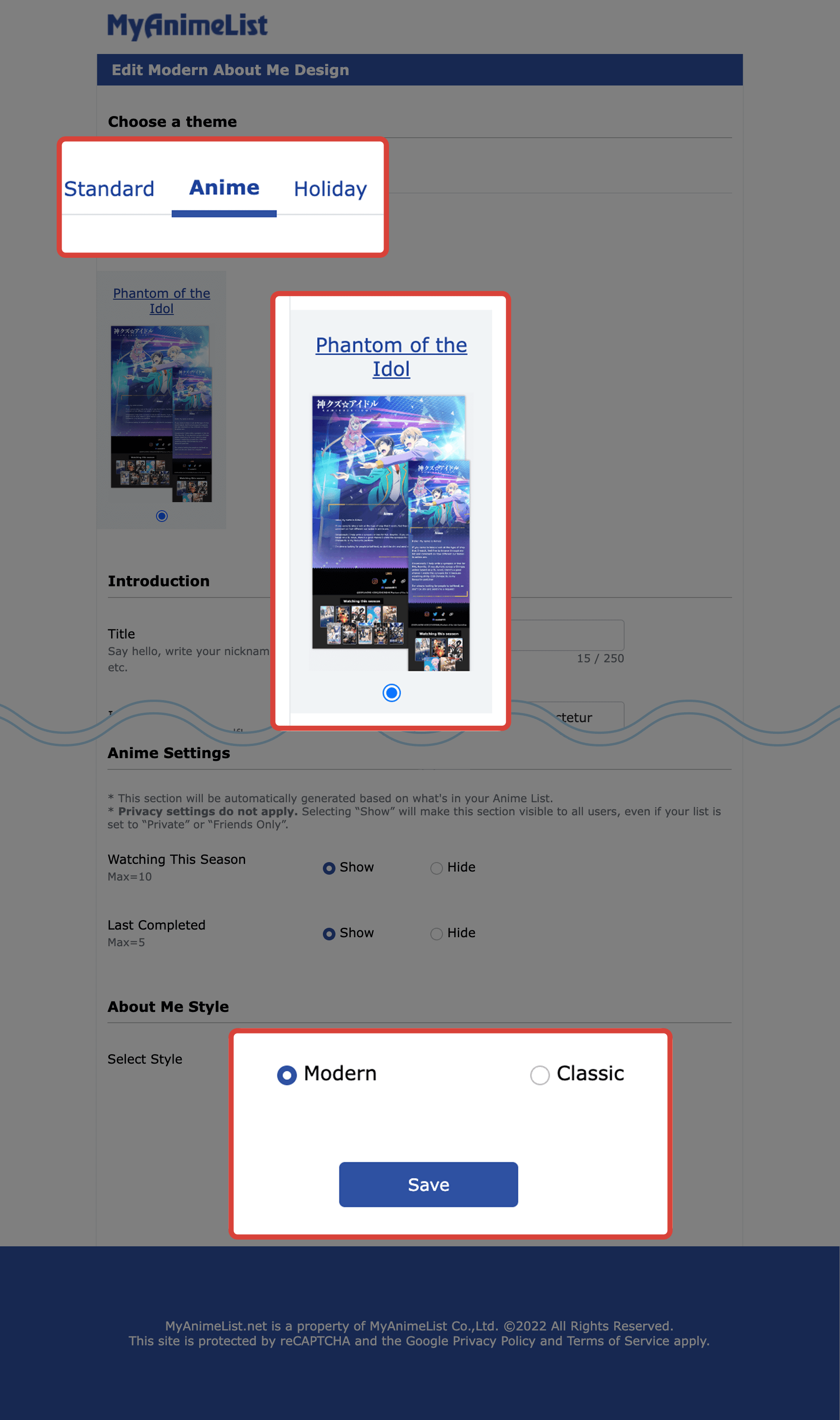 Ranking sections
Please note that ranking sections are not available on official anime collaboration designs. If you have already used a different theme and added ranking images, this information will be saved but will not be displayed.
What is The Yakuza's Guide to Babysitting?
WHO'S YOUR NANNY?
Toru Kirishima is the right-hand man of the Sakuragi crime family. For him, the job is a perfect excuse to let his violent instincts run wild, earning him the nickname "The Demon of Sakuragi." It seems like nothing will stand in the way of his vicious nature. But then one day, he receives an assignment like never before from the boss—babysitting his daughter!
This is the heartwarming (or is it bloodcurdling?) story of a little girl and her yakuza caretaker!
ⒸTsukiya/MICRO MAGAZINE/The Yakuza's Guide to Babysitting Production Committee