Introduction
Official Kami Kuzu☆Idol designs are now available for your profile's About Me section! Show your love for this Summer 2022 anime and try out the official design now.
About Me Designs
Phantom of the Idol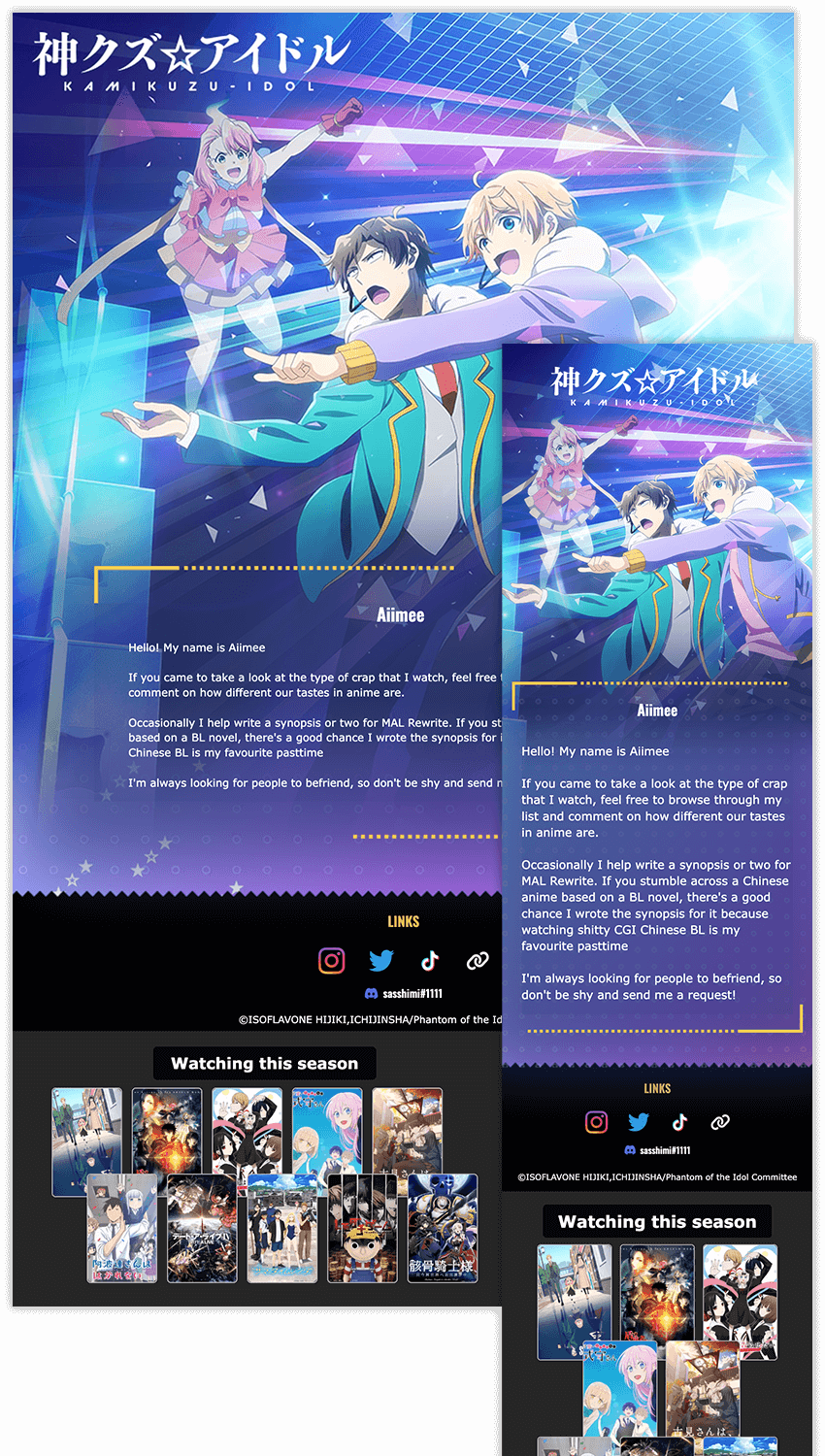 How to Use
Choose the "Anime" tab of the list design templates on the About Me Design page.
Select the Phantom of the Idol ( Kami Kuzu☆Idol ) theme.
Customize the design with your personal information, as you like.
Make sure you have "Modern" style enabled.
Click Save.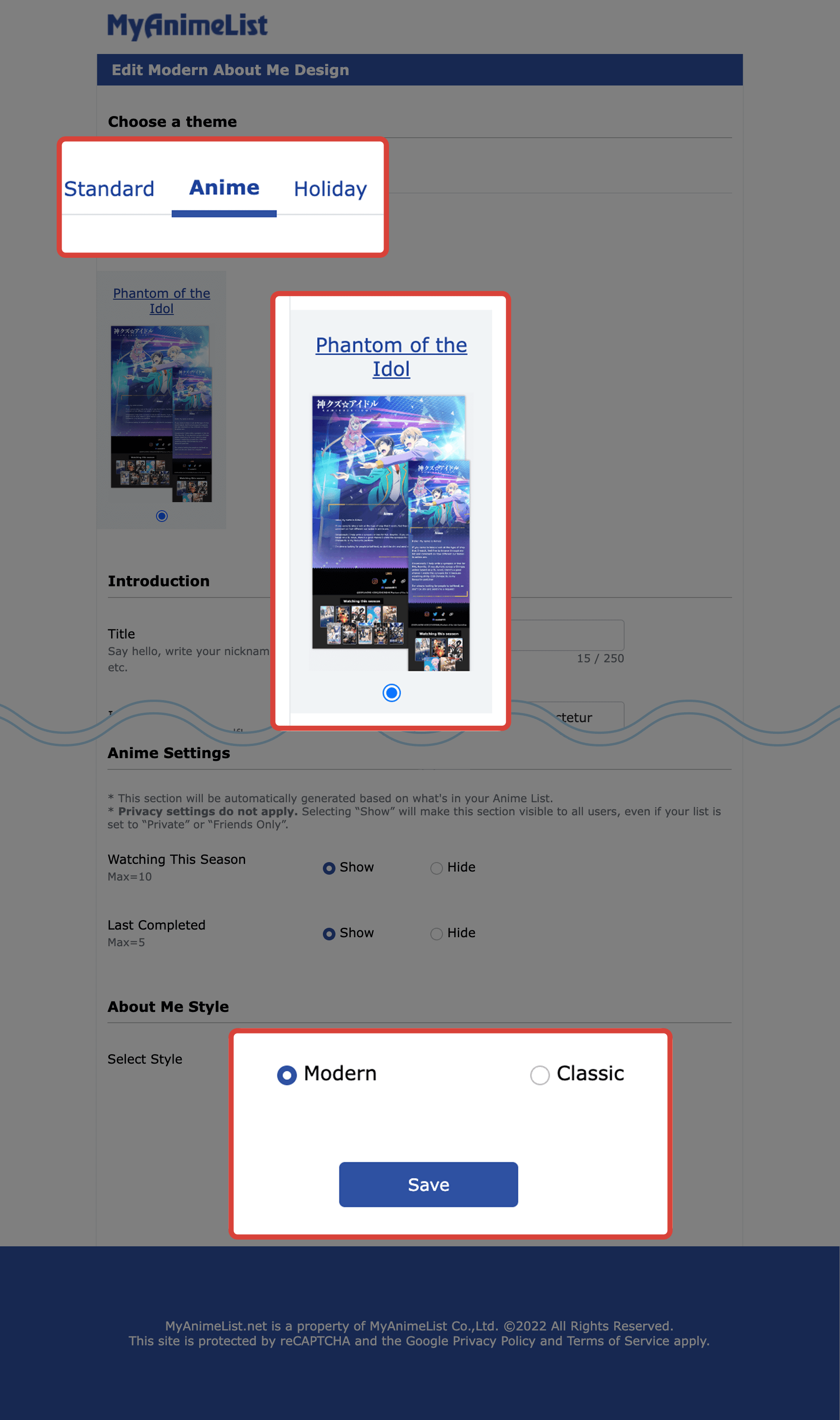 Ranking sections
Please note that ranking sections are not available on official anime collaboration designs. If you have already used a different theme and added ranking images, this information will be saved but will not be displayed.
What is Kami Kuzu☆Idol?
Yuuya, one half of the boy pop duo ZINGS, may be the laziest performer in the Japanese music industry. His partner is out there giving 110% every night (and, thankfully, he's quite popular), but Yuuya's half-assed, sloppy dancing, and his frankly hostile attitude toward the audience, has the fans hating him and his agent looking for any excuse to cut him loose. The career of a pop idol just isn't the path of easy leisure and adulation Yuuya expected...
After a particularly lifeless concert appearance, Yuuya meets a girl backstage. She's dressed to the nines in a colorful outfit, she's full of vim and vigor, and all she wants from life is to perform. There's just one problem: She's been dead for a year. This is the ghost of Asahi Mogami, the beloved singer whose time on the stage was tragically cut short, unless... If ghosts are real, is spirit possession really that much of a stretch?
©ISOFLAVONE HIJIKI,ICHIJINSHA/Phantom of the Idol Committee