Introduction
Official A Couple of Cuckoos designs are now available for your profile About Me section! Grab one of four available character themes and show your support for this anime.
About Me Designs
A Couple of Cuckoos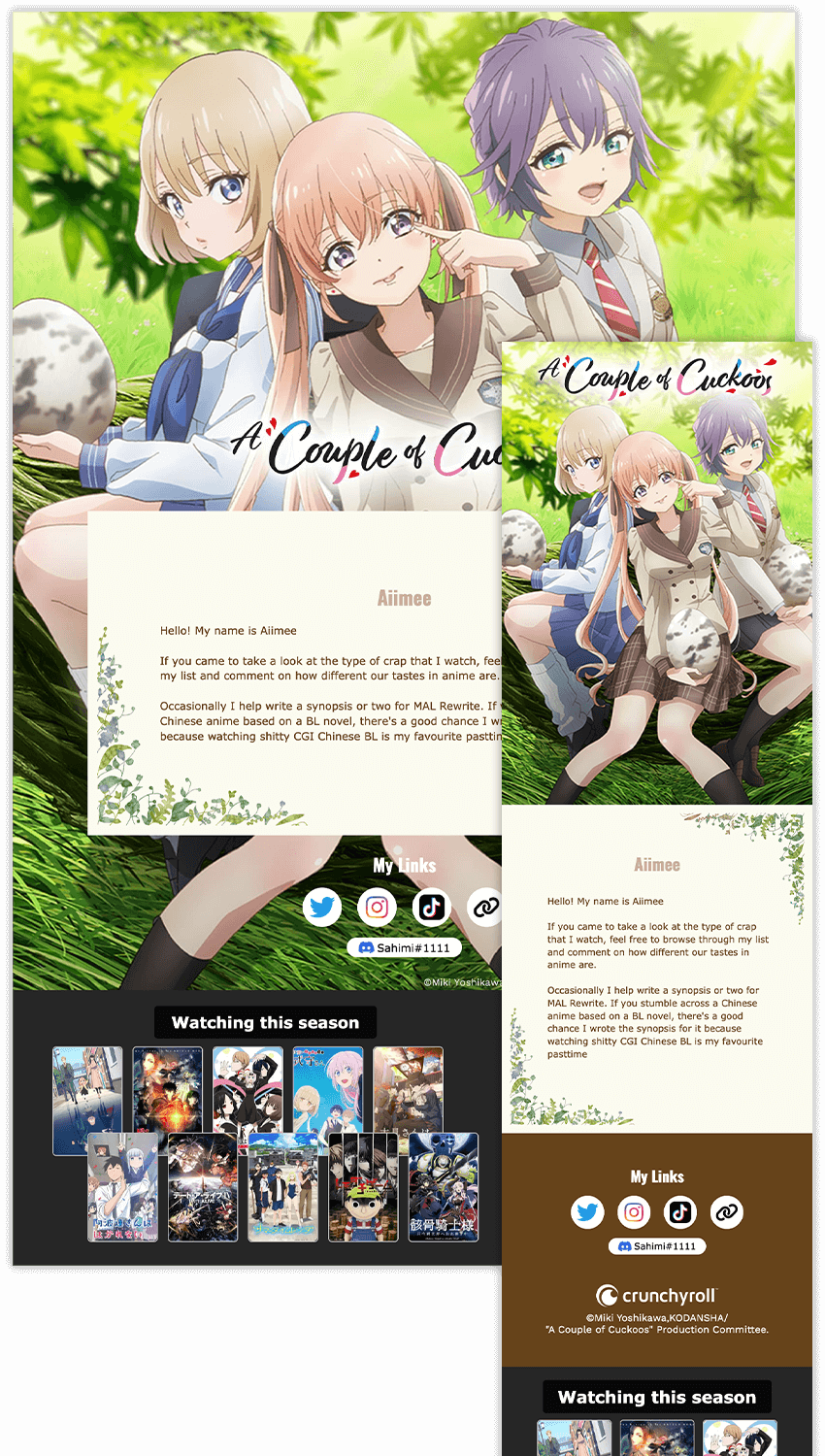 Erika Amano & Nagi Umino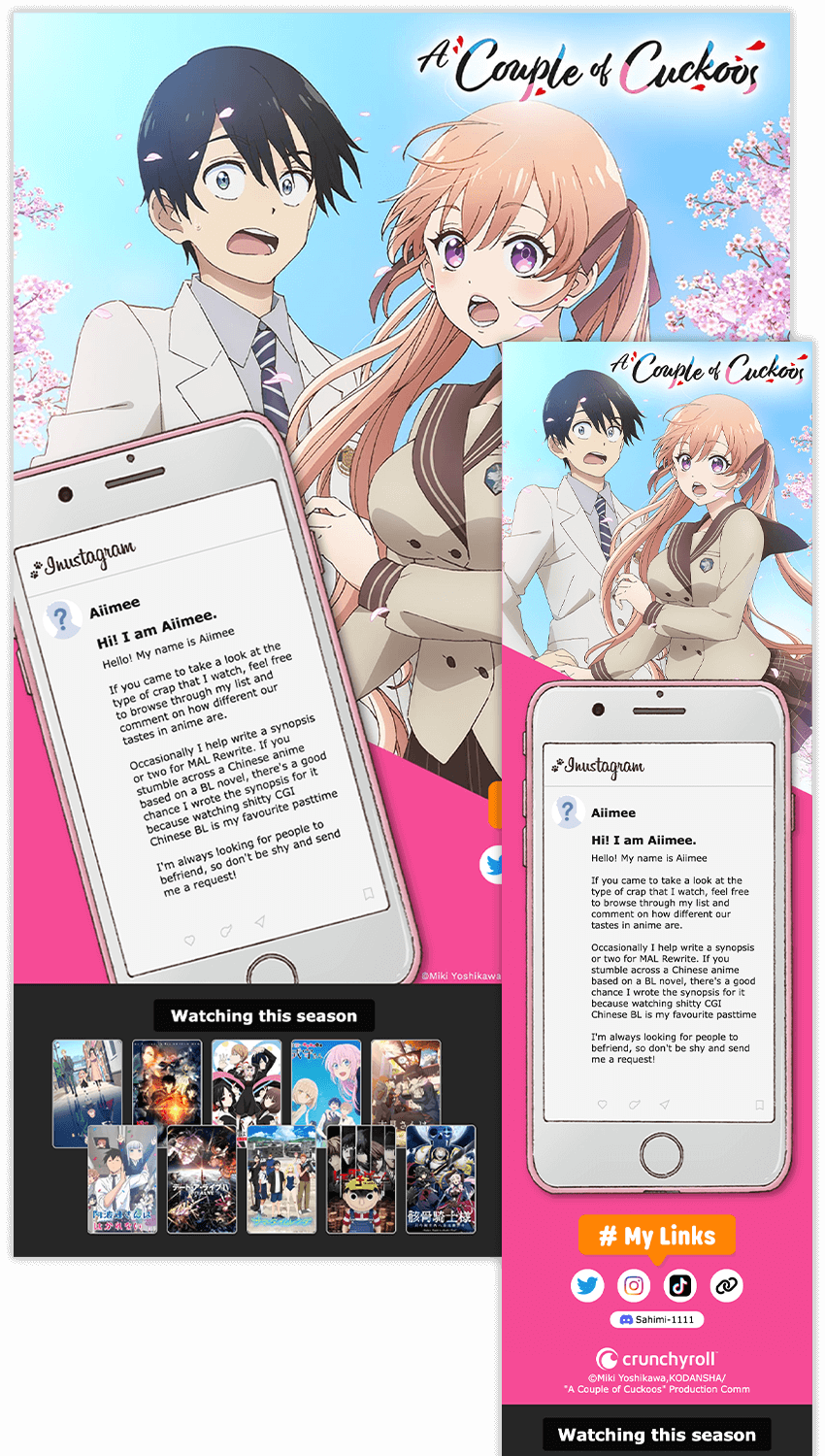 Hiro Segawa & Nagi Umino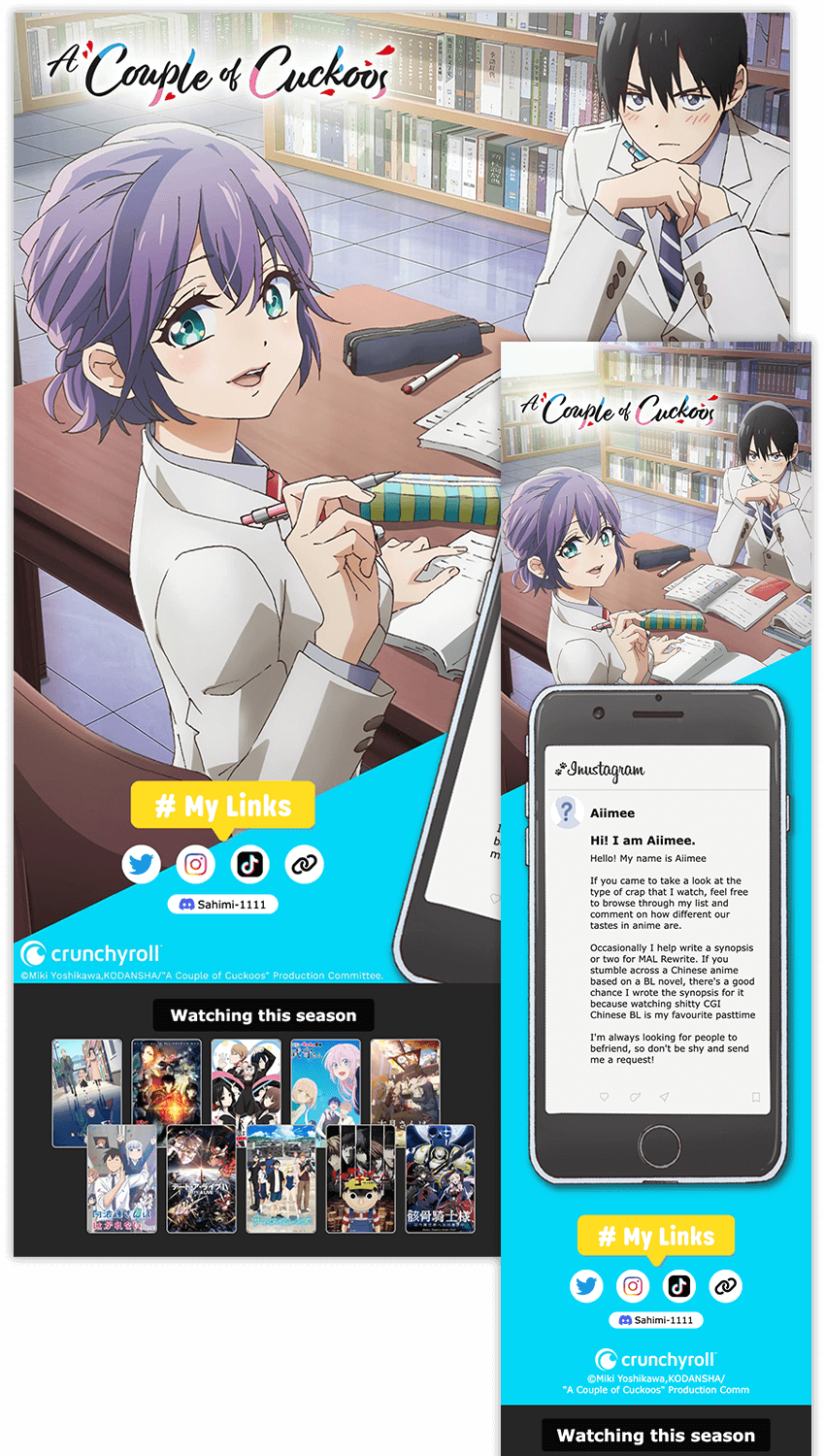 Sachi Umino & Nagi Umino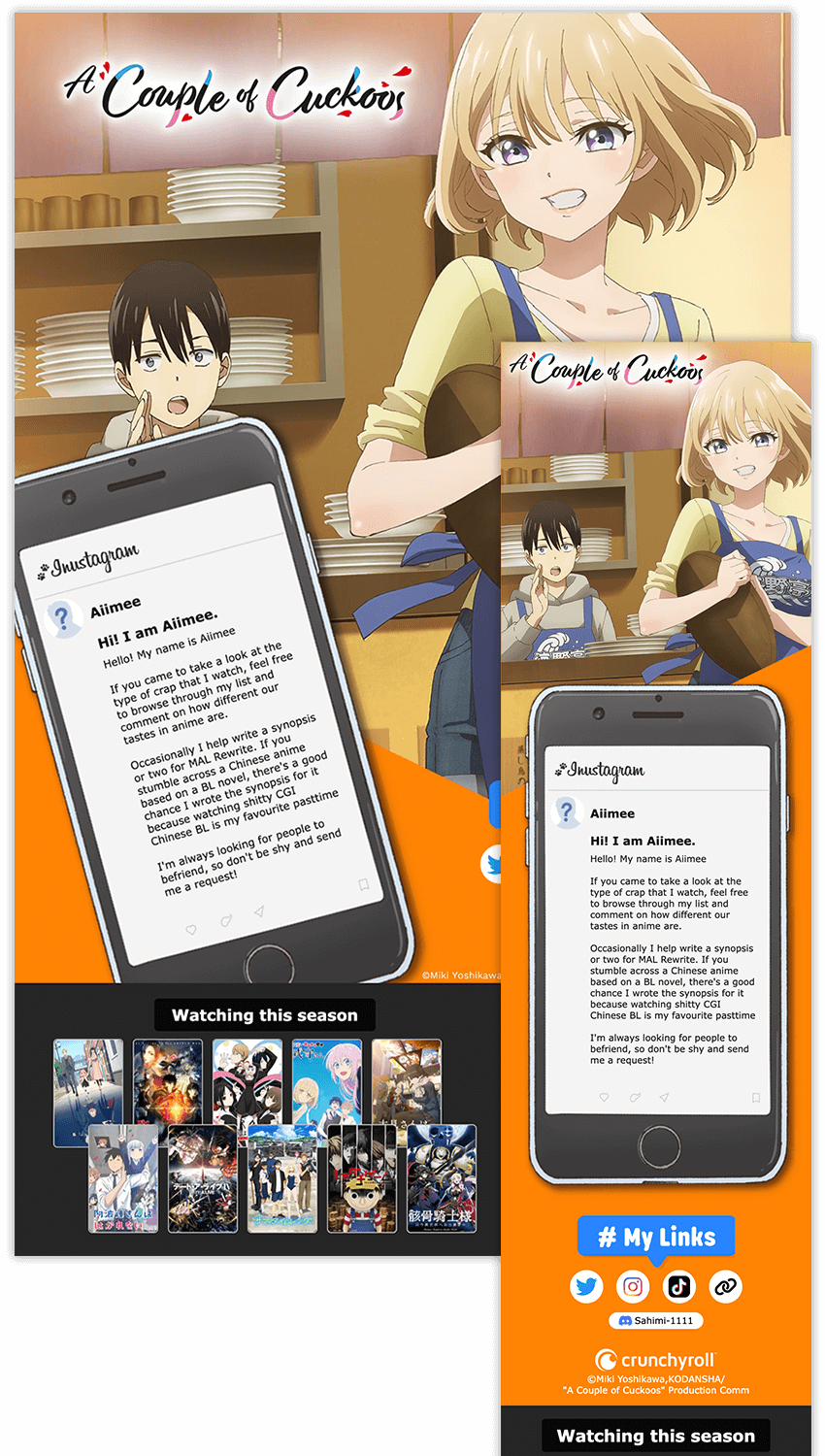 How to Use
Choose the "Anime" tab of the list design templates on the About Me Design page.
Select the A Couple of Cuckoos theme.
Customize the design with your personal information, as you like.
Make sure you have "Modern" style enabled.
Click Save.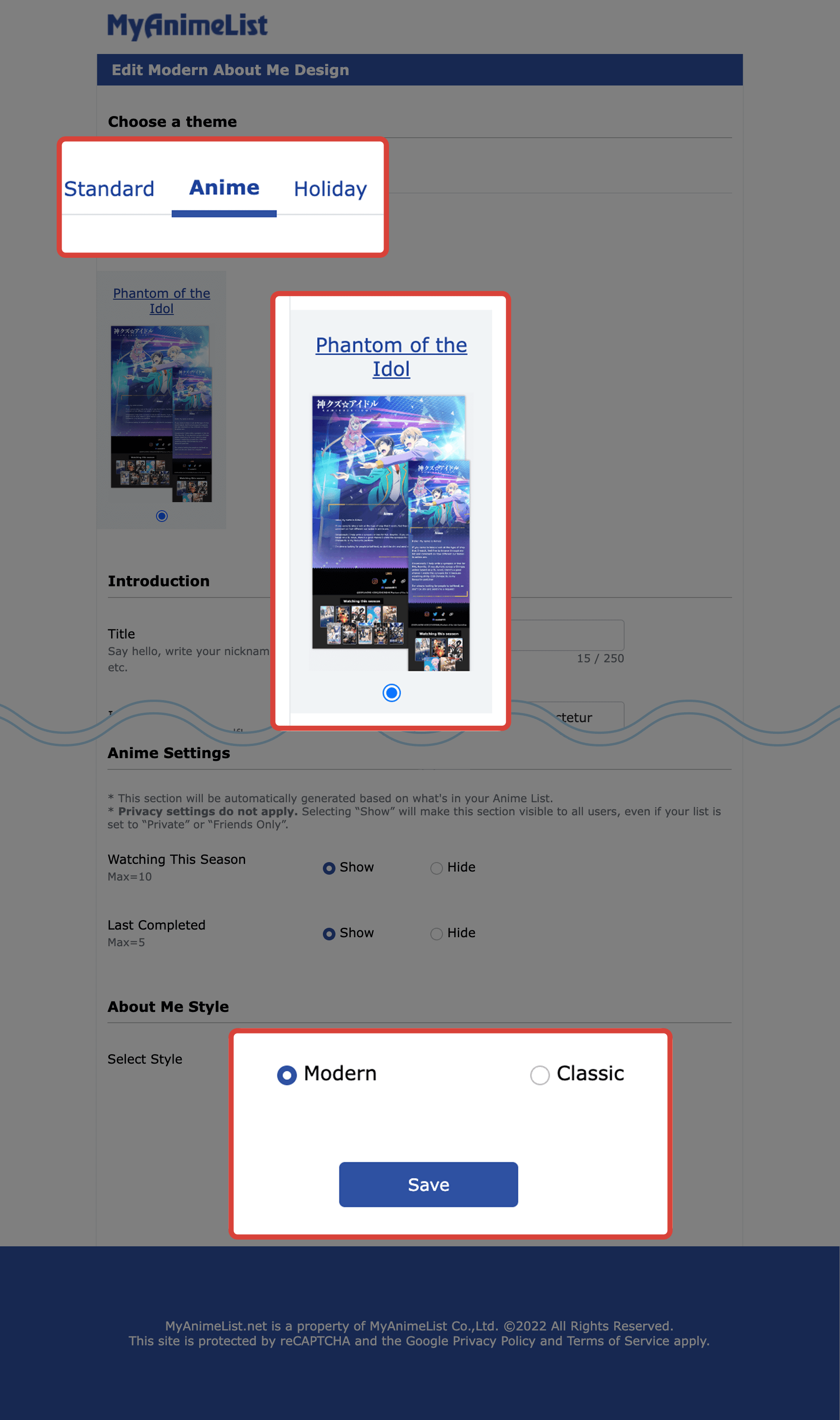 Ranking sections
Please note that ranking sections are not available on official anime collaboration designs. If you have already used a different theme and added ranking images, this information will be saved but will not be displayed.
What is A Couple of Cuckoos?
On the way to meet his birth parents, super-student Nagi meets brash Erika, who needs a quick favor. Pose as her boyfriend at dinner so she can avoid an arranged marriage. But things get tricky once they realize they're heading to the same spot, and her parents still want them wed. How does he ask out his school crush, keep his grades up, and hide his pending nuptials? No one said love was easy!
A Couple of Cuckoos is streaming now on Crunchyroll.
©Miki Yoshikawa,KODANSHA/"A Couple of Cuckoos" Production Committee.