Introduction
Official BanG Dream! Film Live 2nd Stage designs are now available for your profile's About Me section! Show your support for this anime and try out the official design now.
About Me Designs
Kasumi Toyama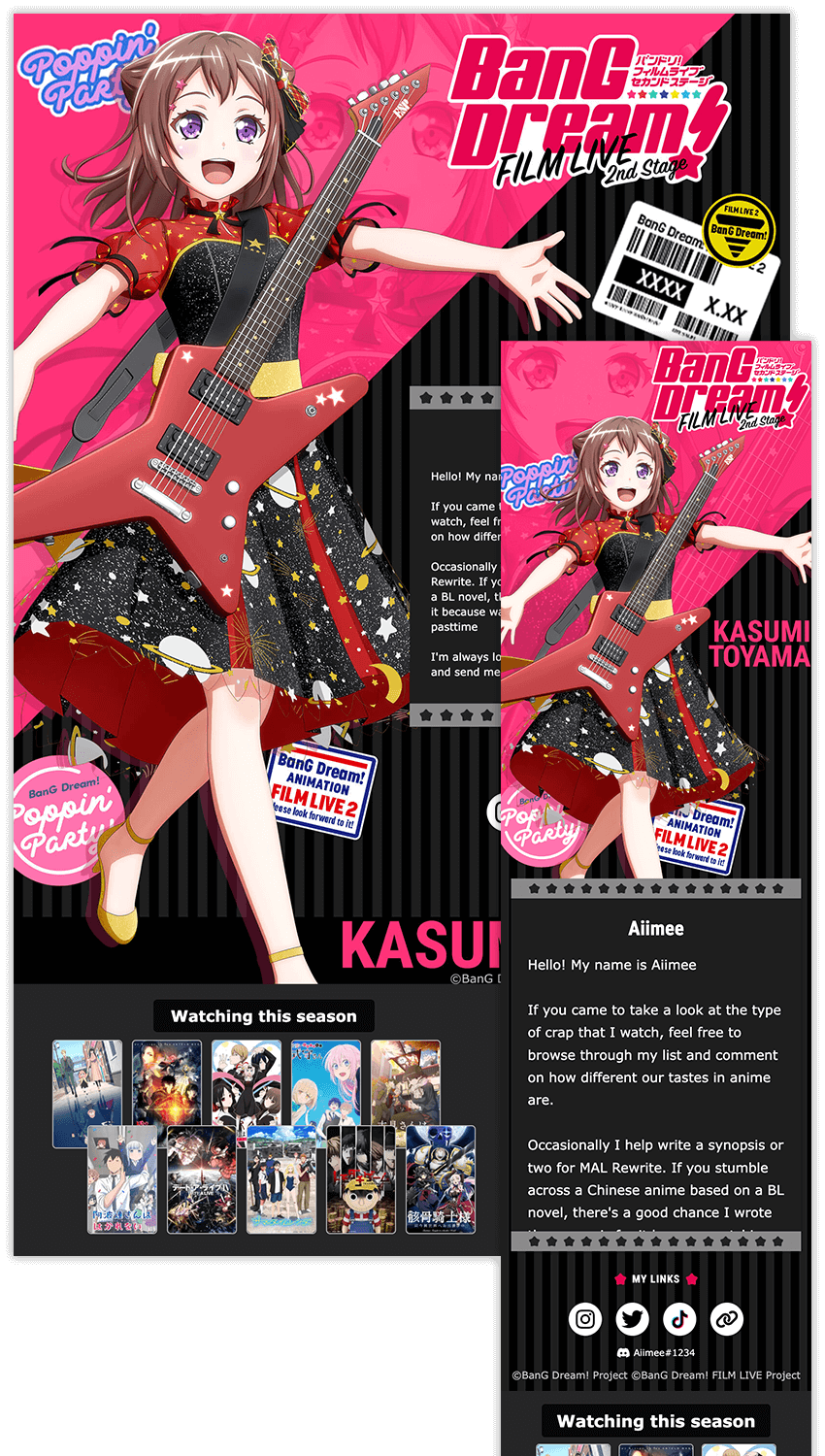 Ran Mitake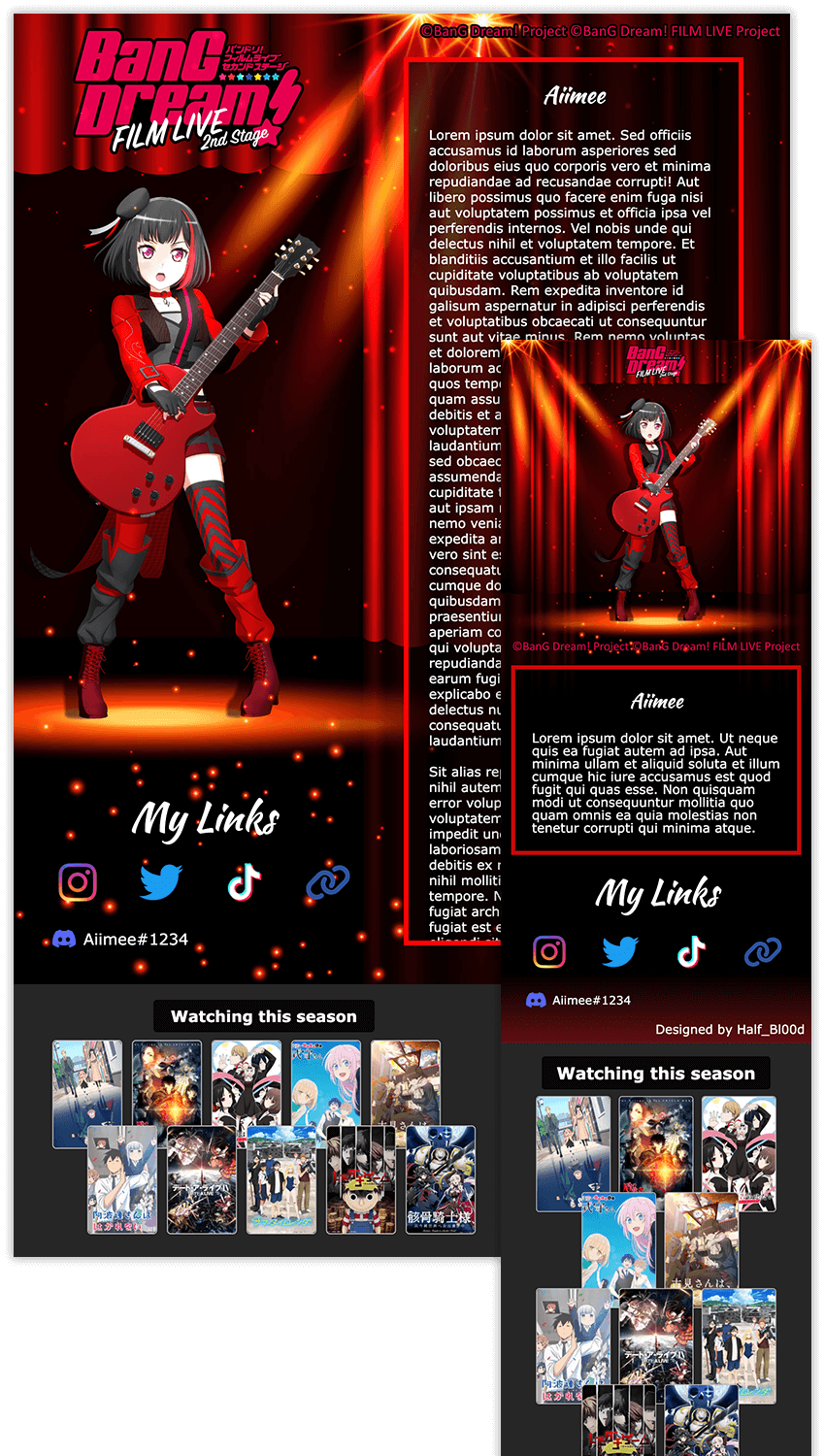 Aya Maruyama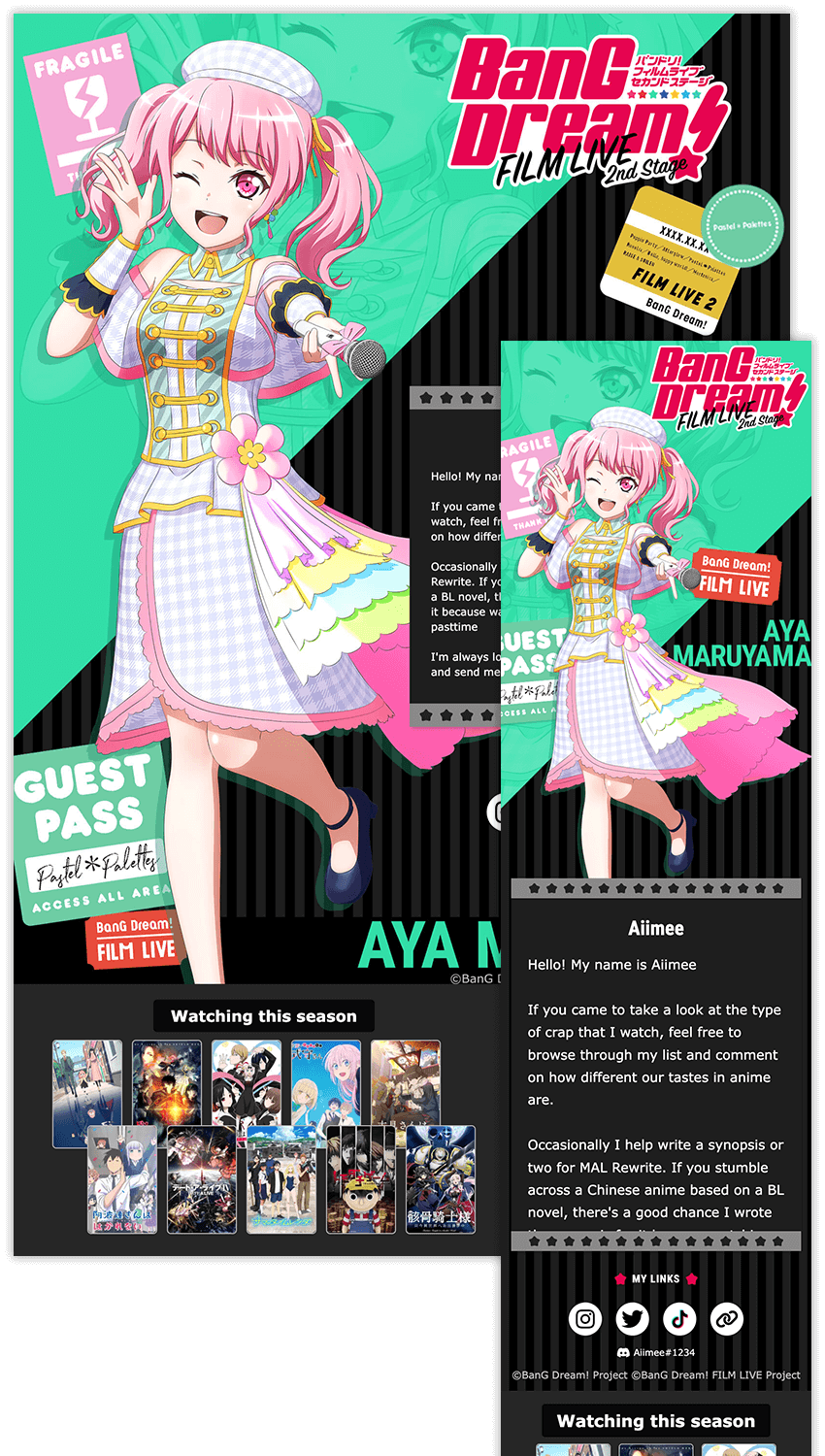 Yukina Minato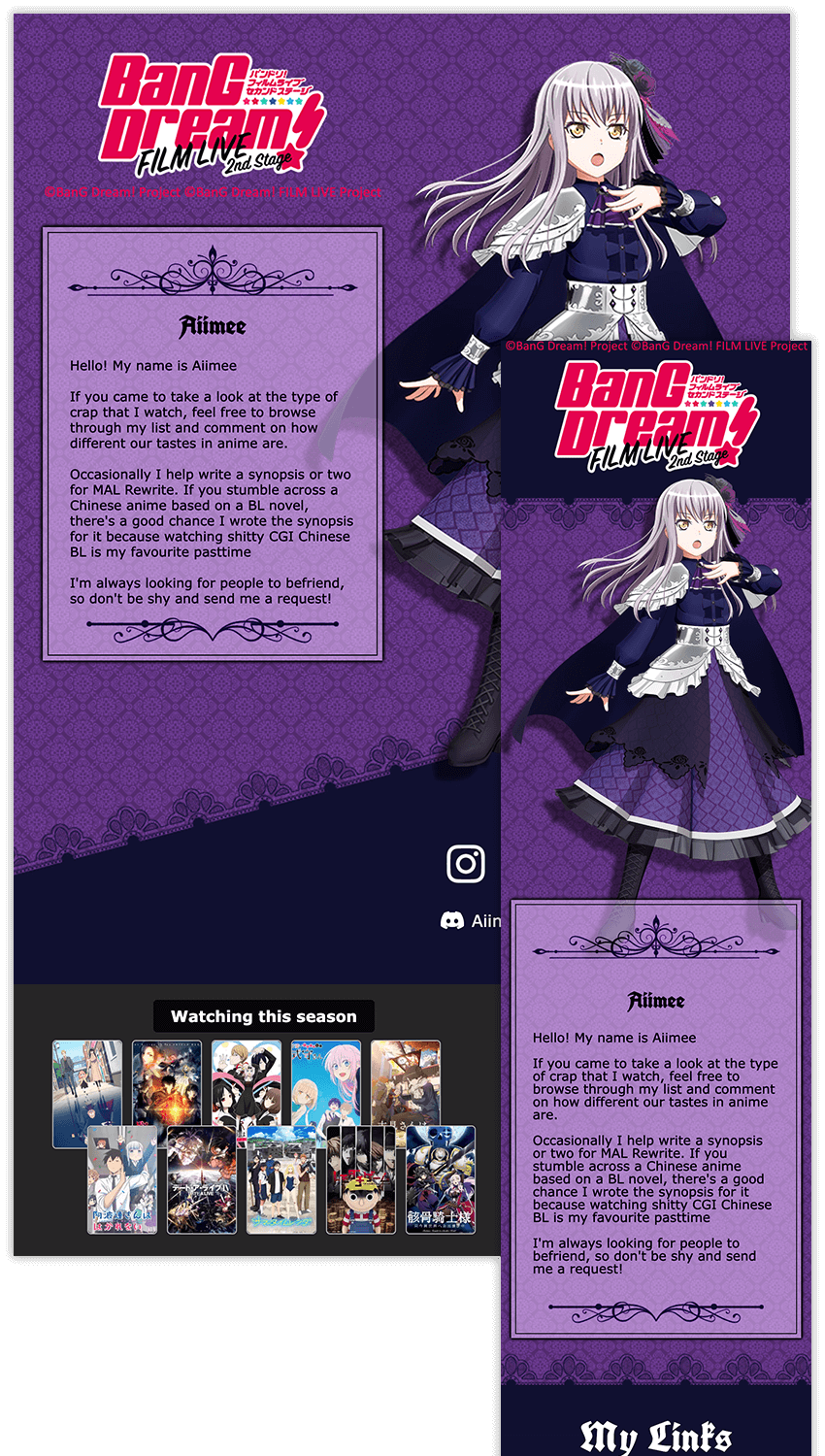 Kokoro Tsurumaki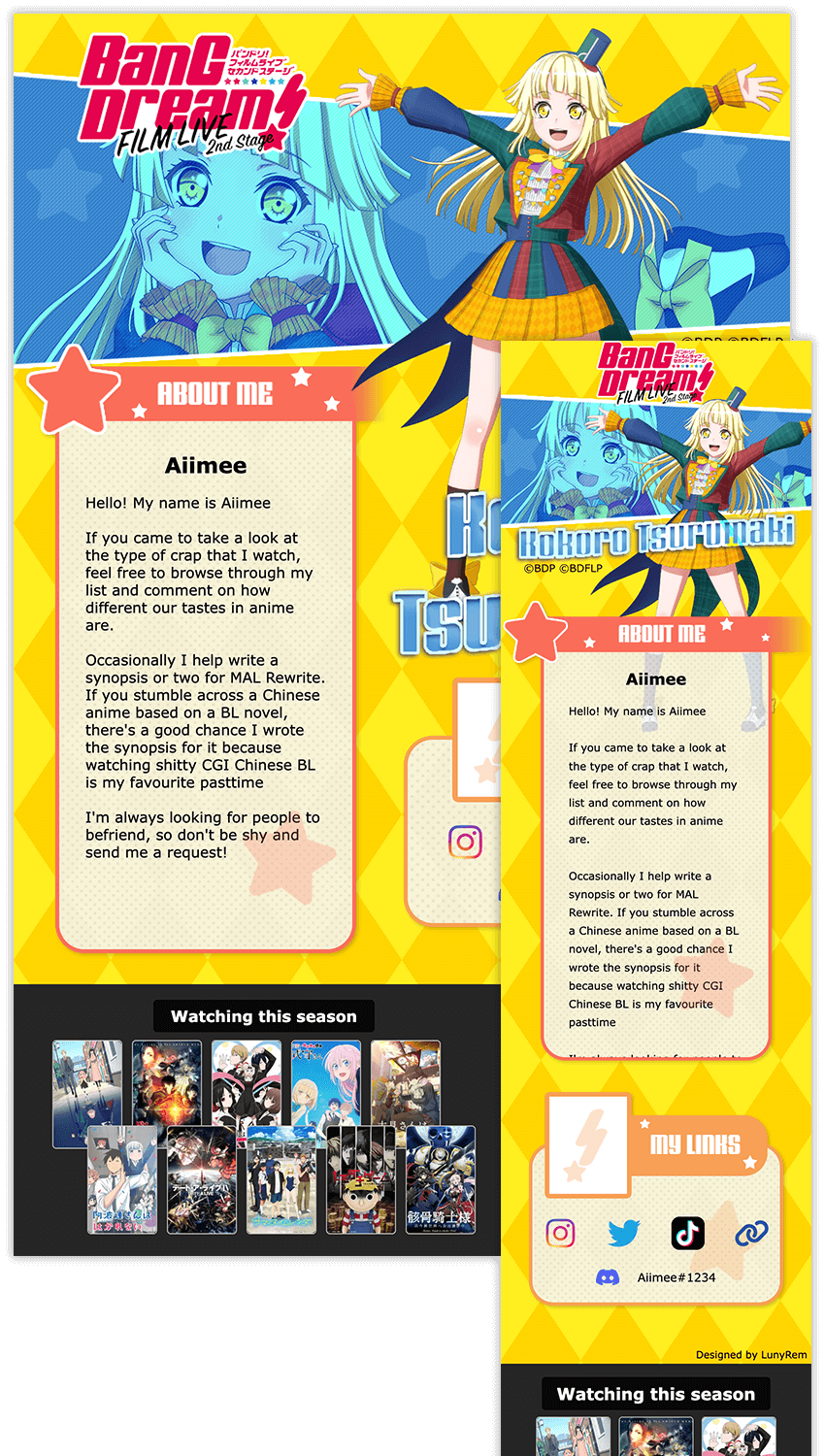 Mashiro Kurata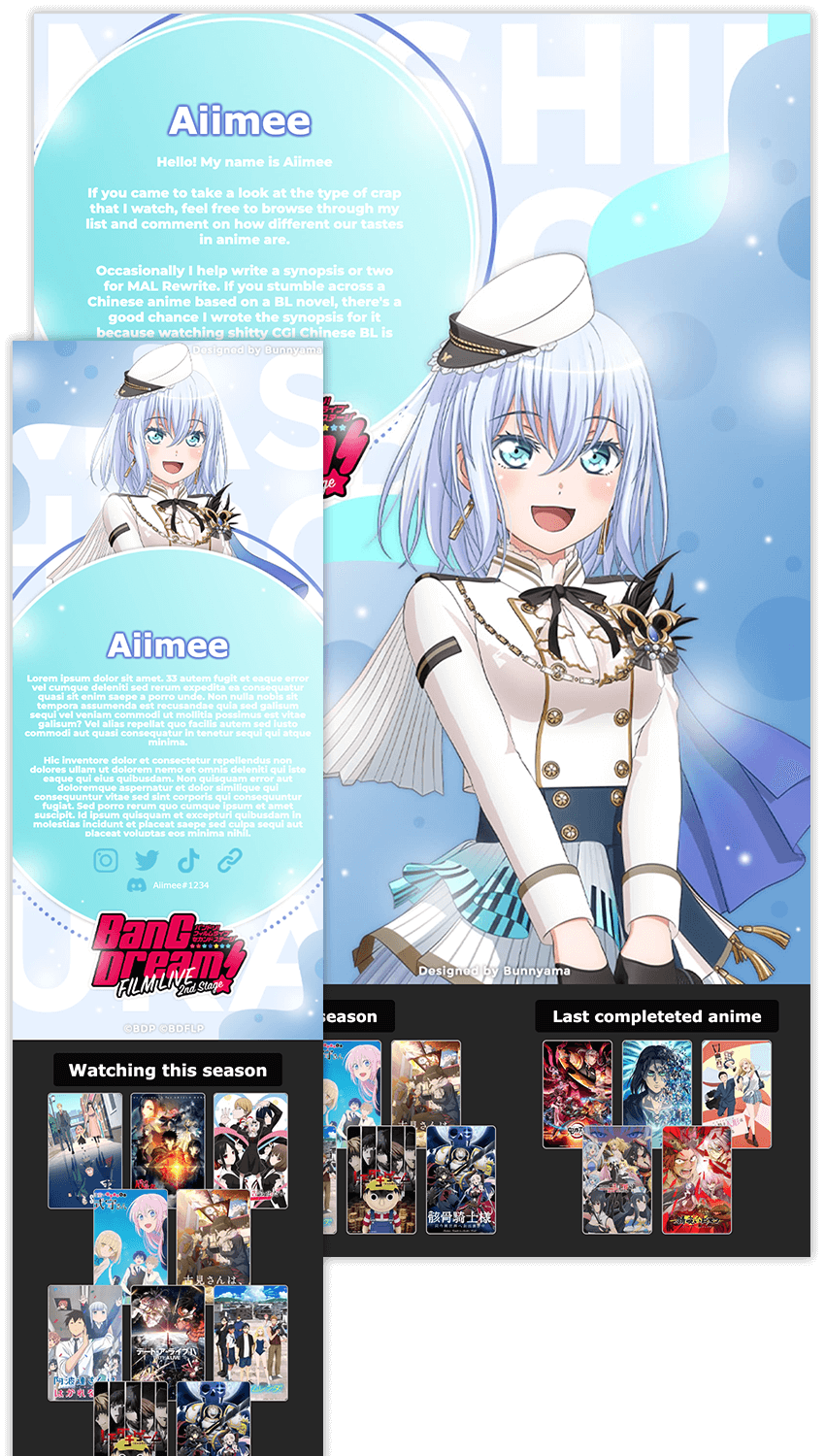 Layer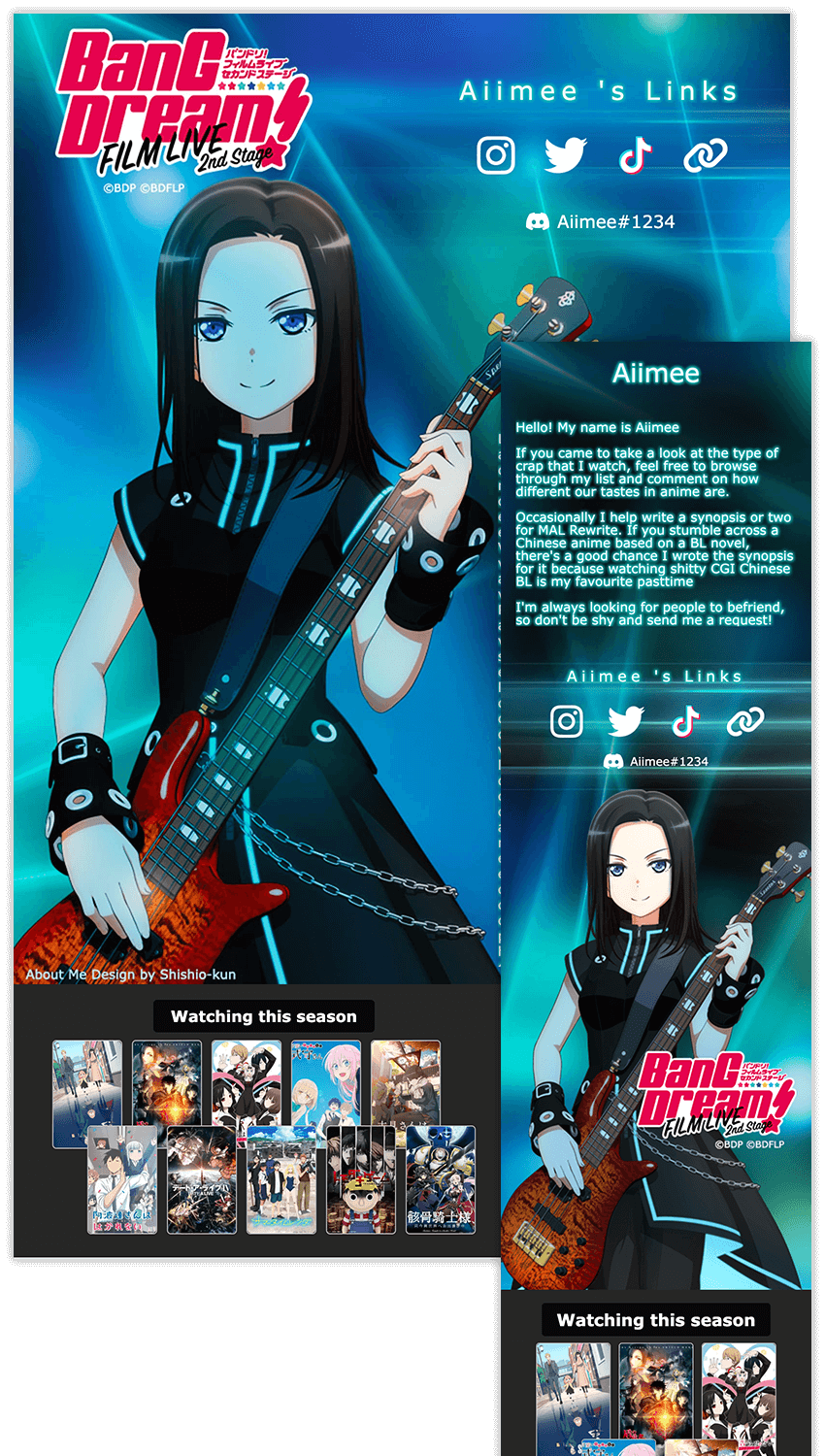 How to Use
Choose the "Anime" tab of the list design templates on the About Me Design page.
Select the BanG Dream! Film Live 2nd Stage theme.
Customize the design with your personal information, as you like.
Make sure you have "Modern" style enabled.
Click Save.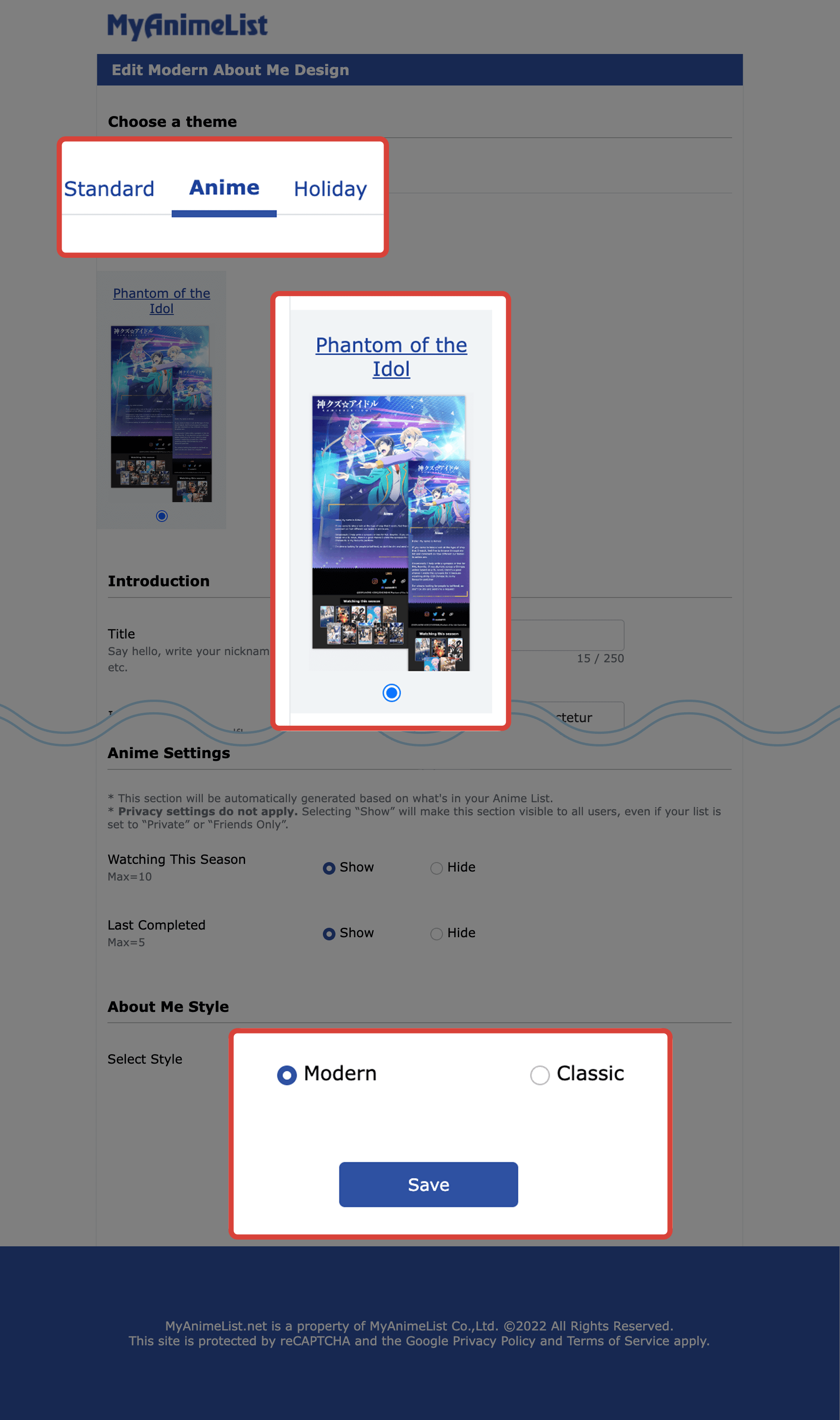 Ranking sections
Please note that ranking sections are not available on official anime collaboration designs. If you have already used a different theme and added ranking images, this information will be saved but will not be displayed.
What is BanG Dream! Film Live 2nd Stage?
This time, 2 new bands will be joining "Poppin'Party", "Afterglow", "Pastel✽Palettes", "Roselia", and "Hello, Happy World!" on stage!
"Morfonica", a symphonic band with a fantasic world view, and "RAISE A SUILEN", a rock band declaring to be the best!
What will the 7 bands aim for on the "2nd Stage"?
©BanG Dream! Project ©Craft Egg Inc. ©bushiroad All Rights Reserved.