Introduction
Official Salaryman's Club designs are now available for your profile About Me section! Grab one of twelve available character themes and show your support for this anime.
Mikoto Shiratori White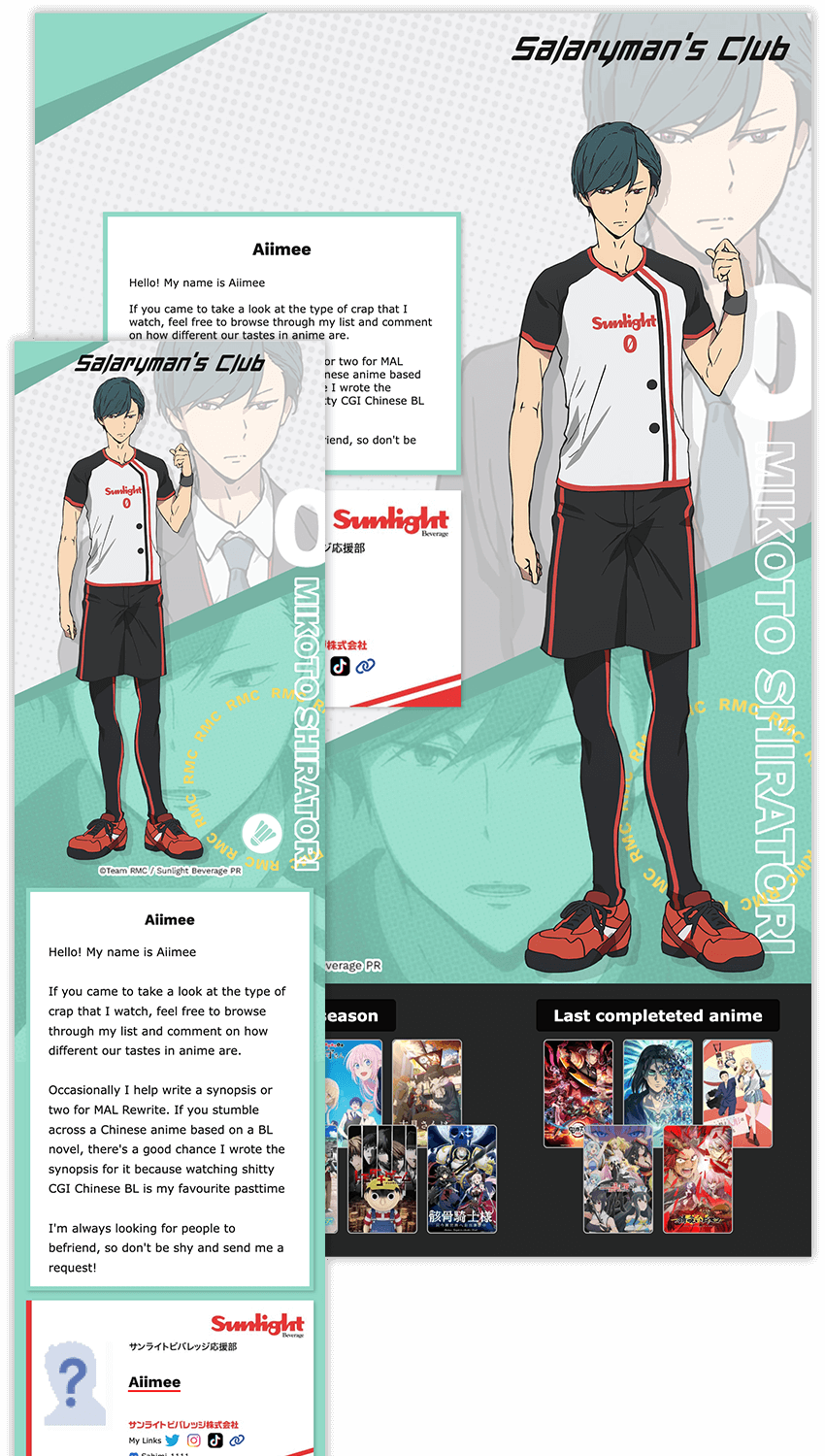 Mikoto Shiratori Dark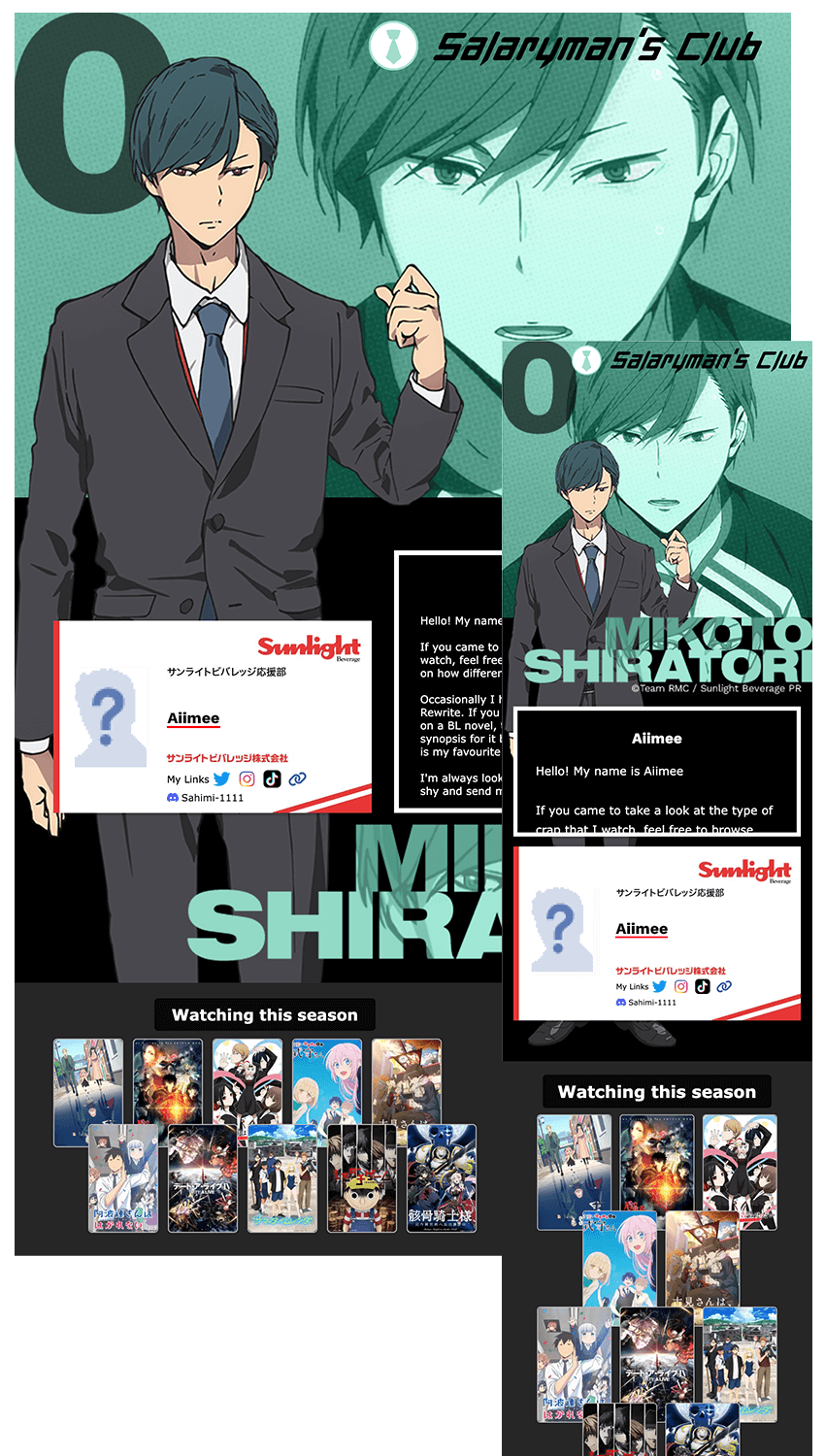 Tatsuru Miyazumi White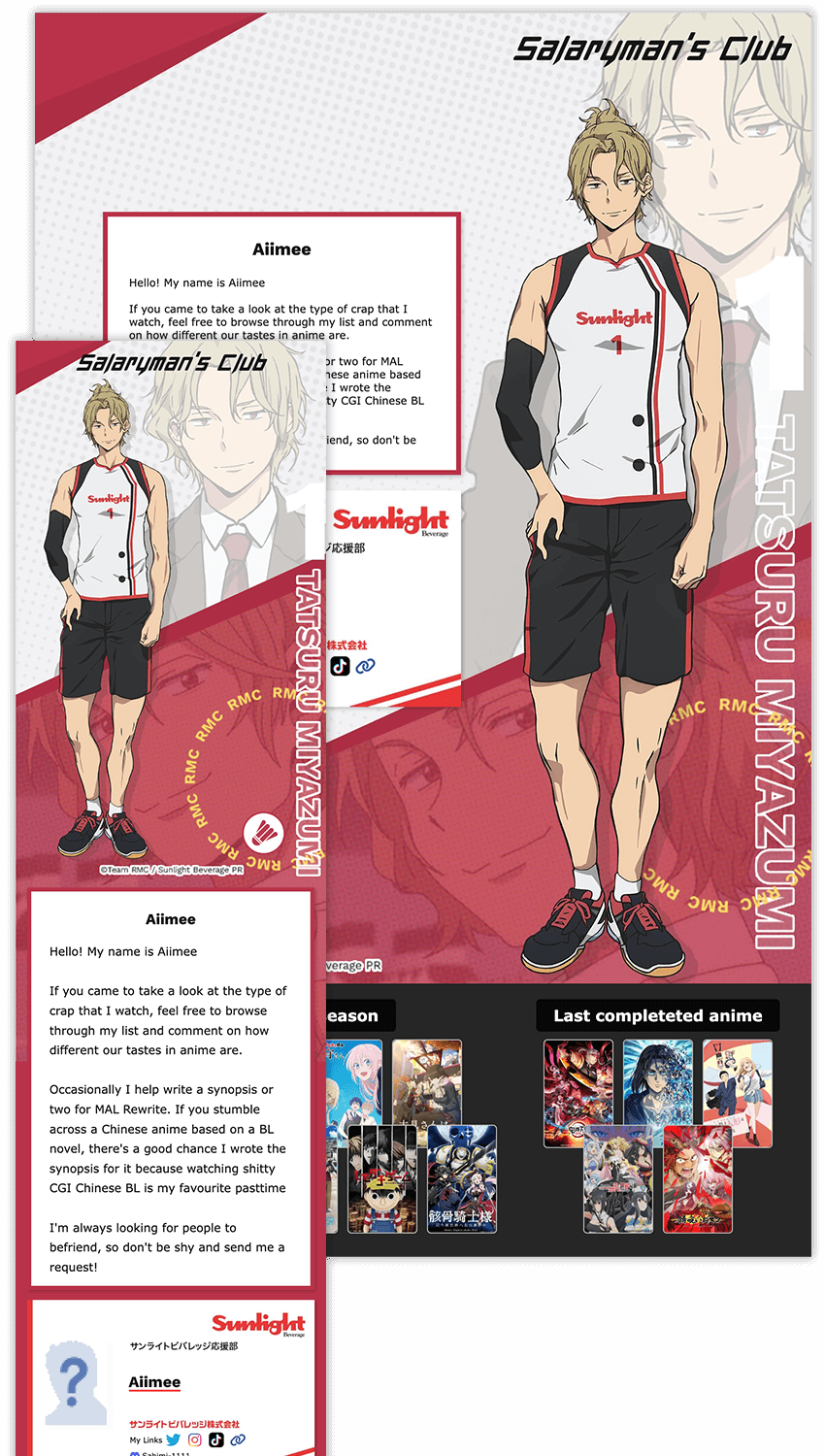 Tatsuru Miyazumi Dark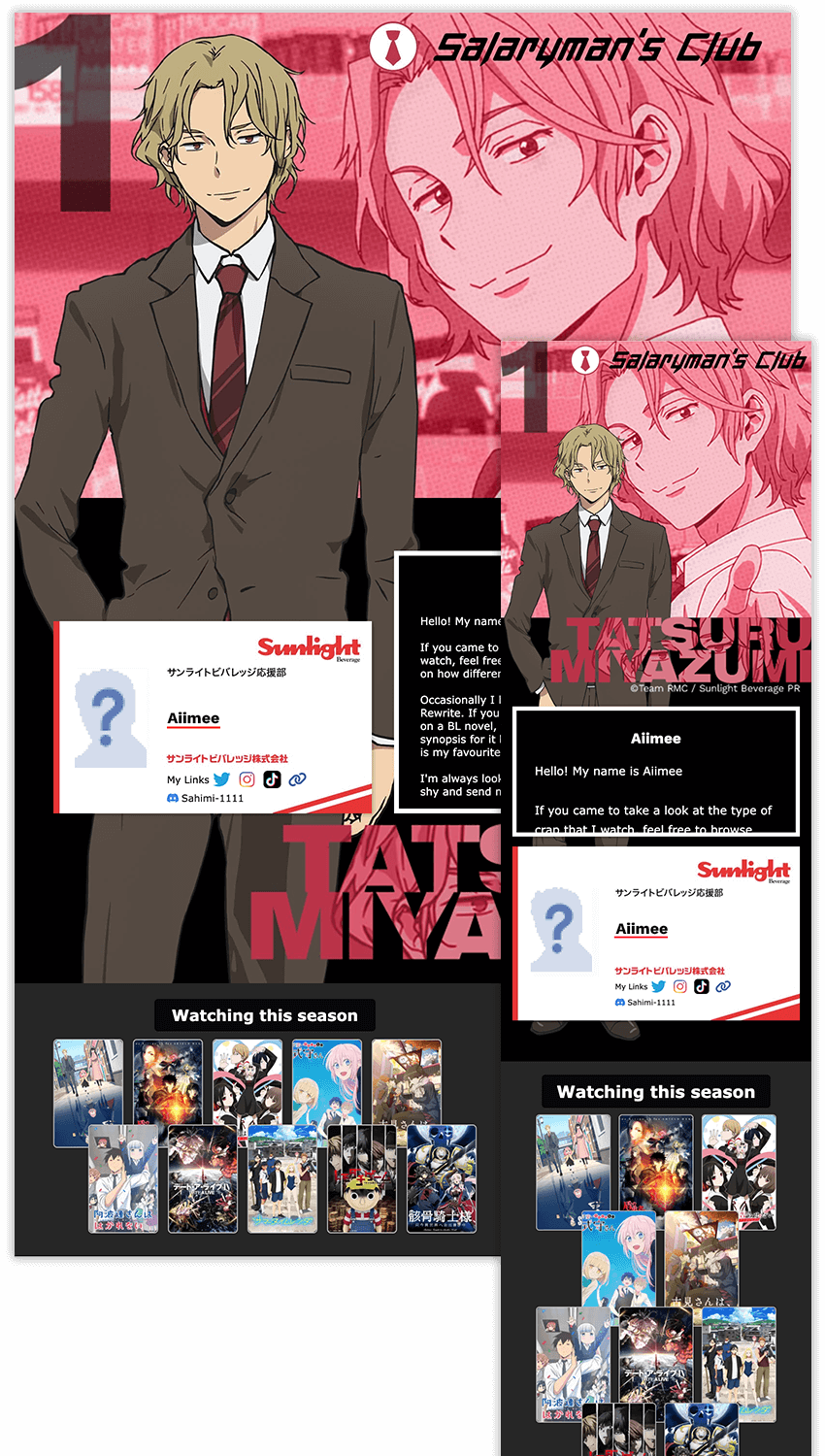 Sota Saeki White
Sota Saeki Dark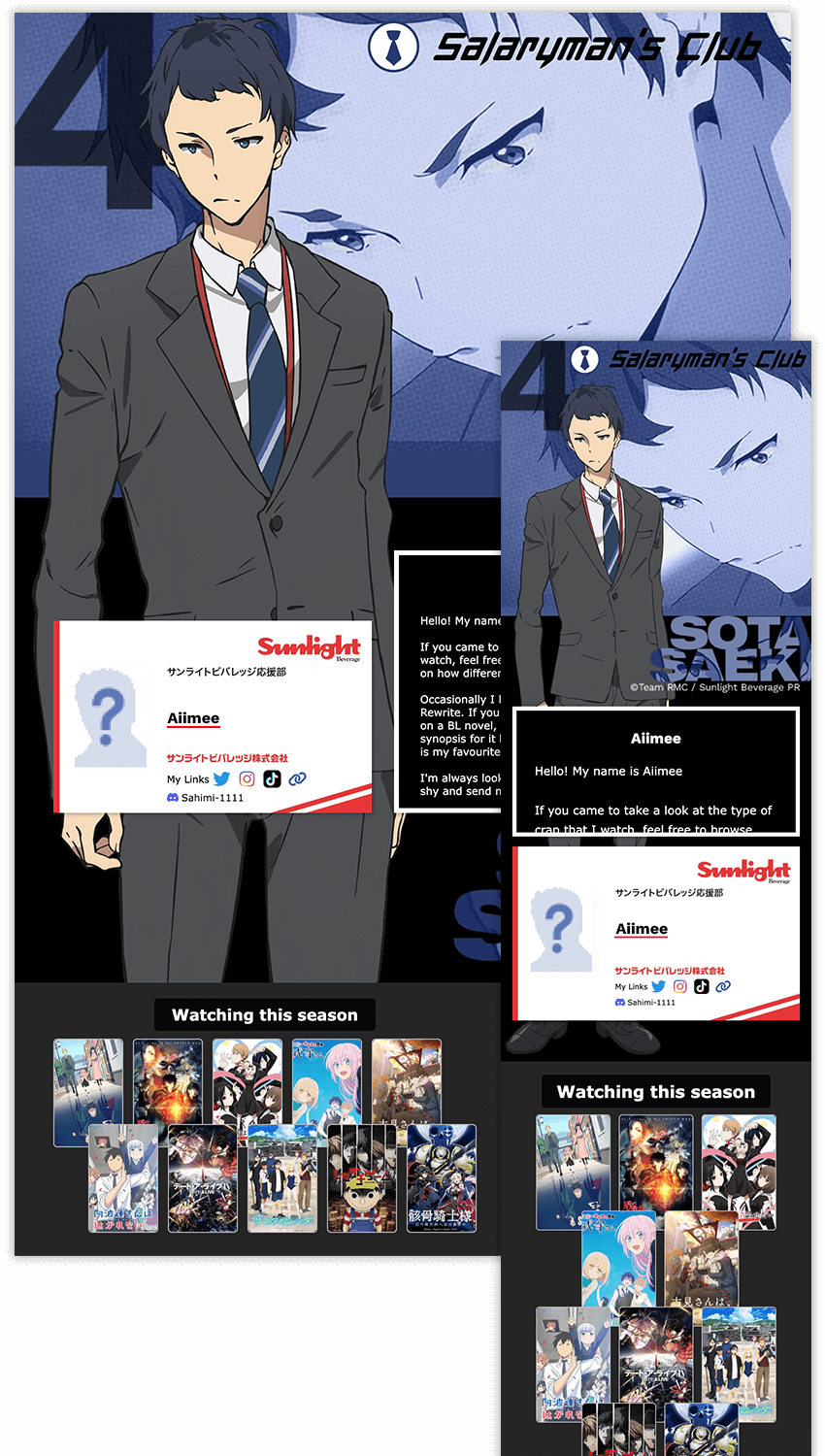 Toya Saeki White
Toya Saeki Dark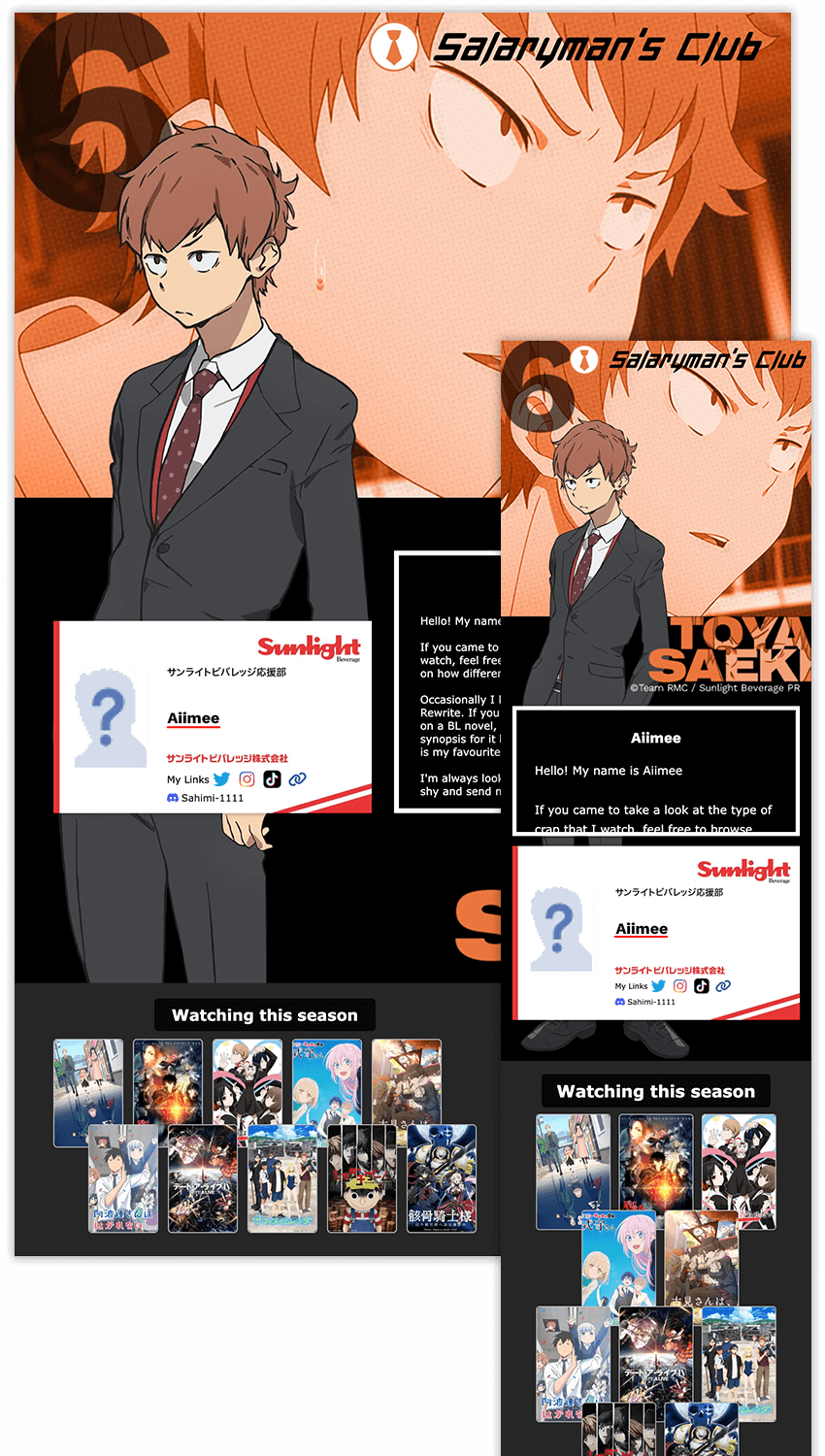 Koki Takeda White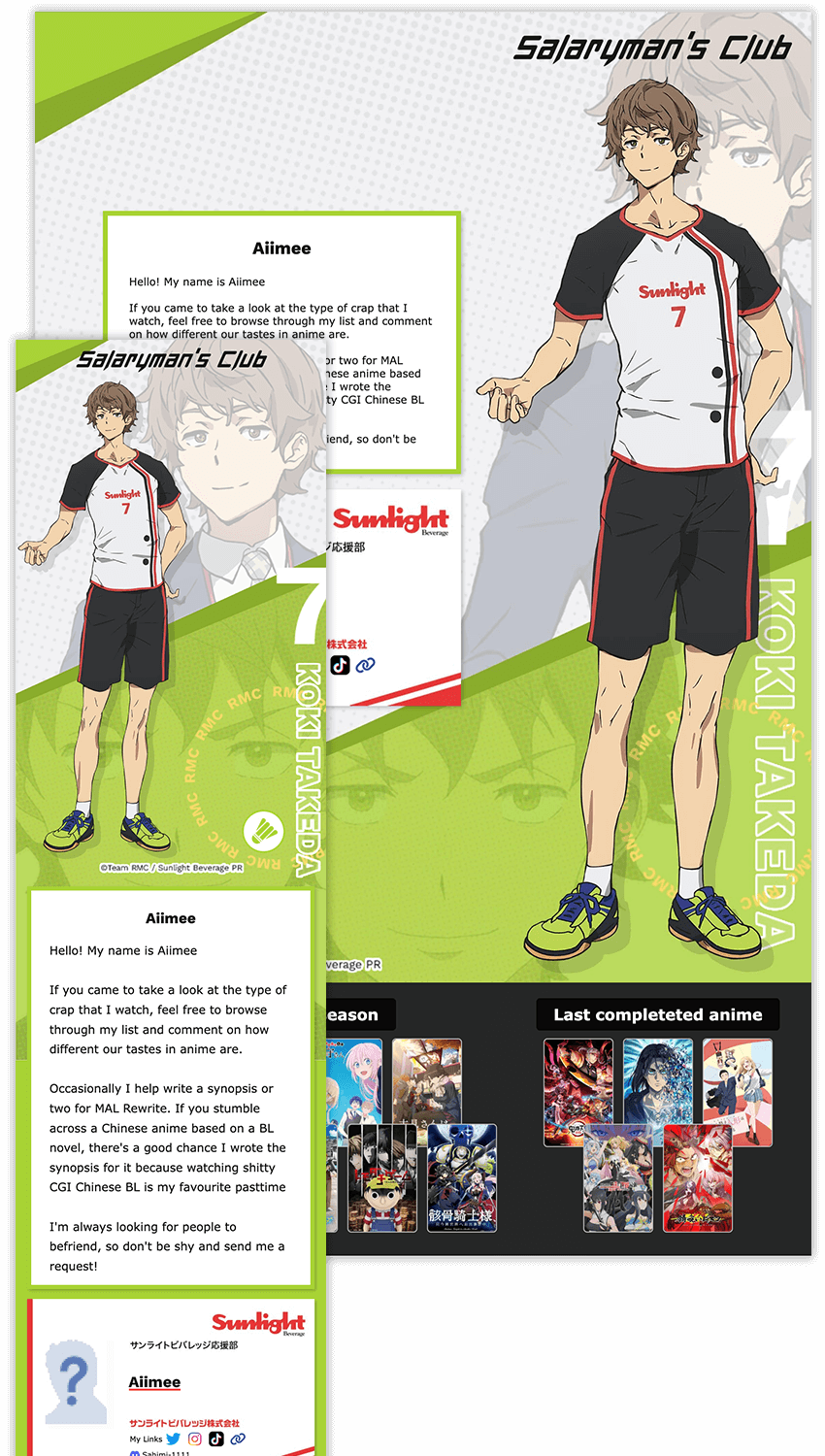 Koki Takeda Dark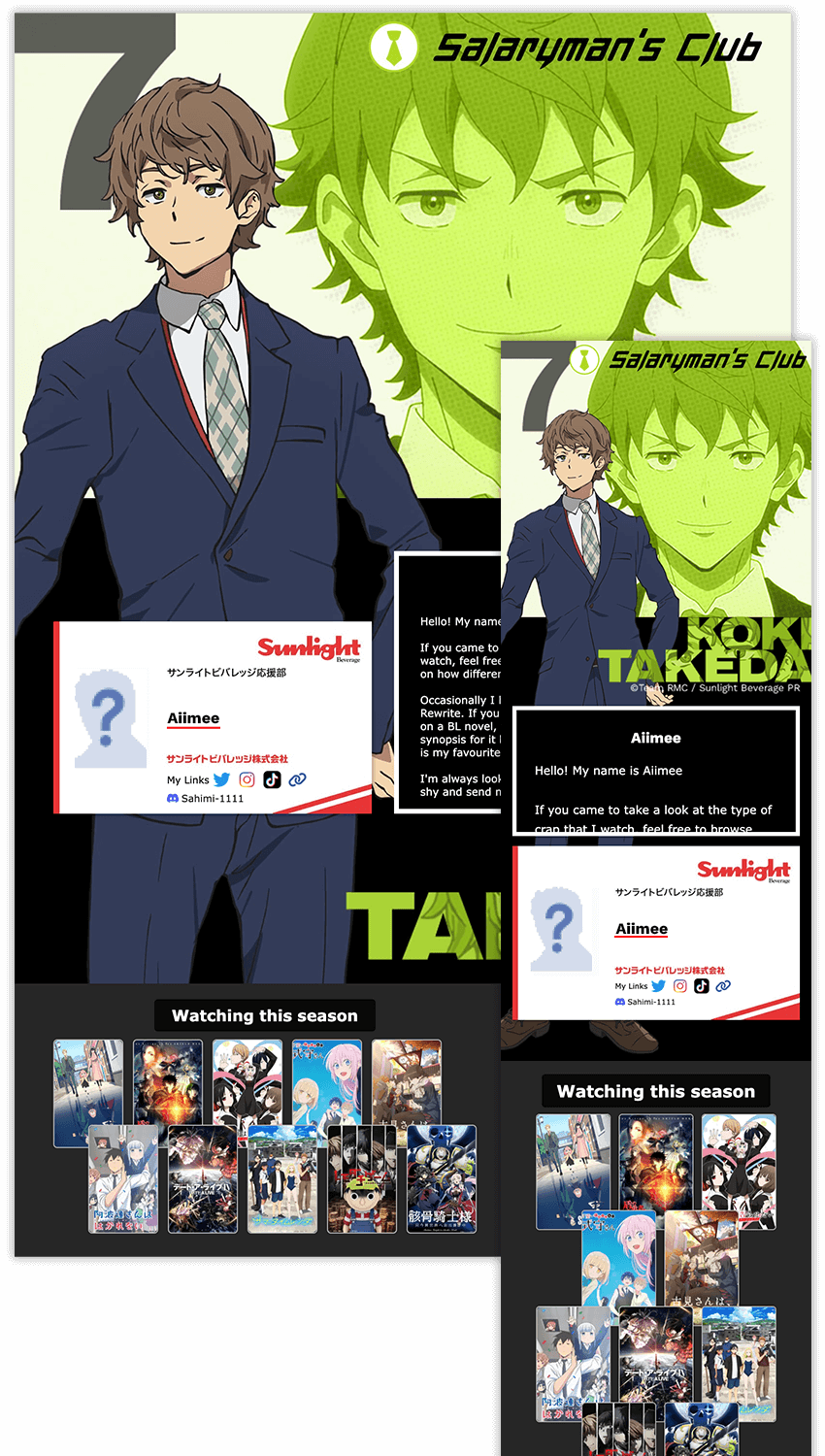 Toru Usuyama White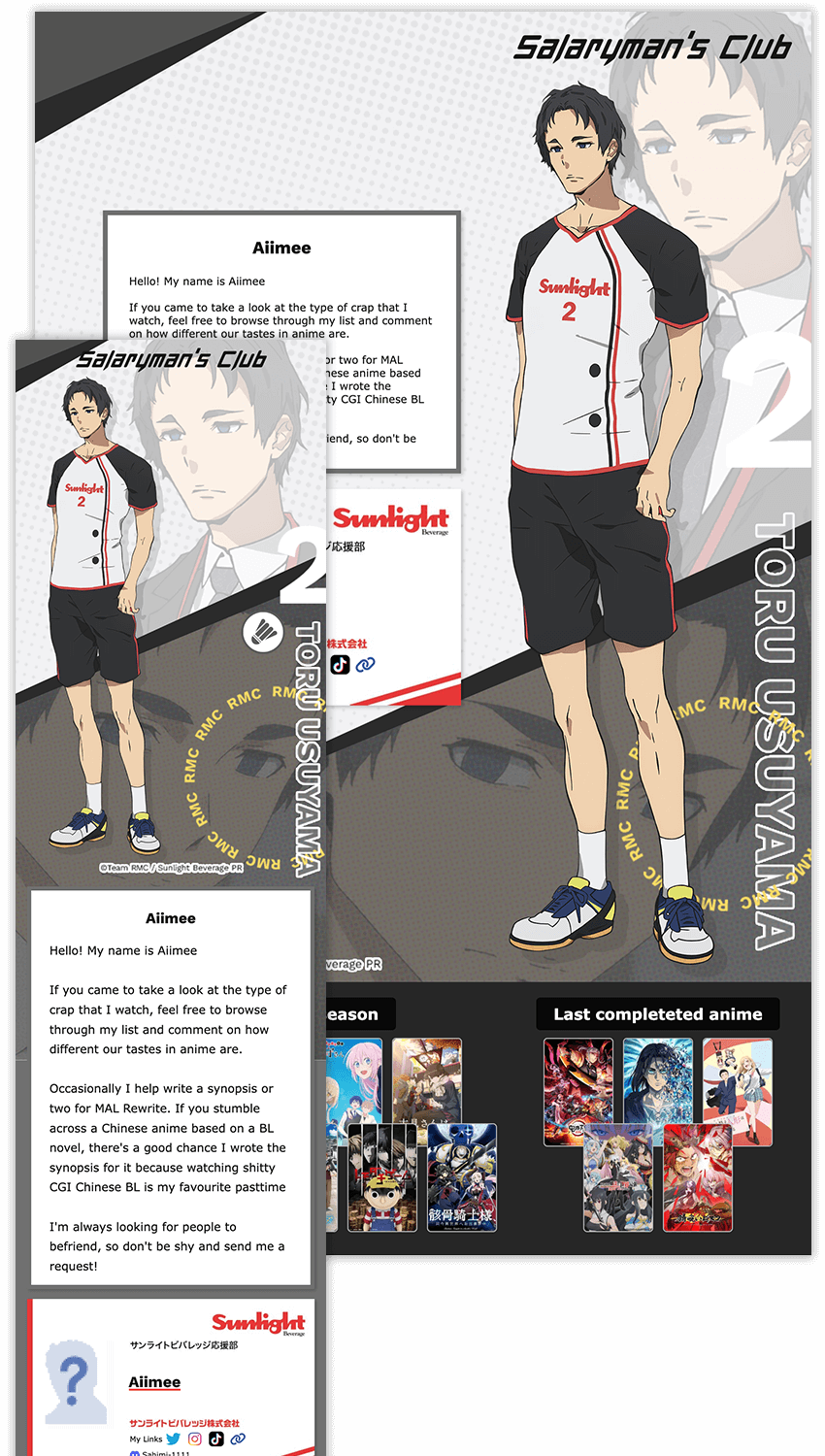 Toru Usuyama Dark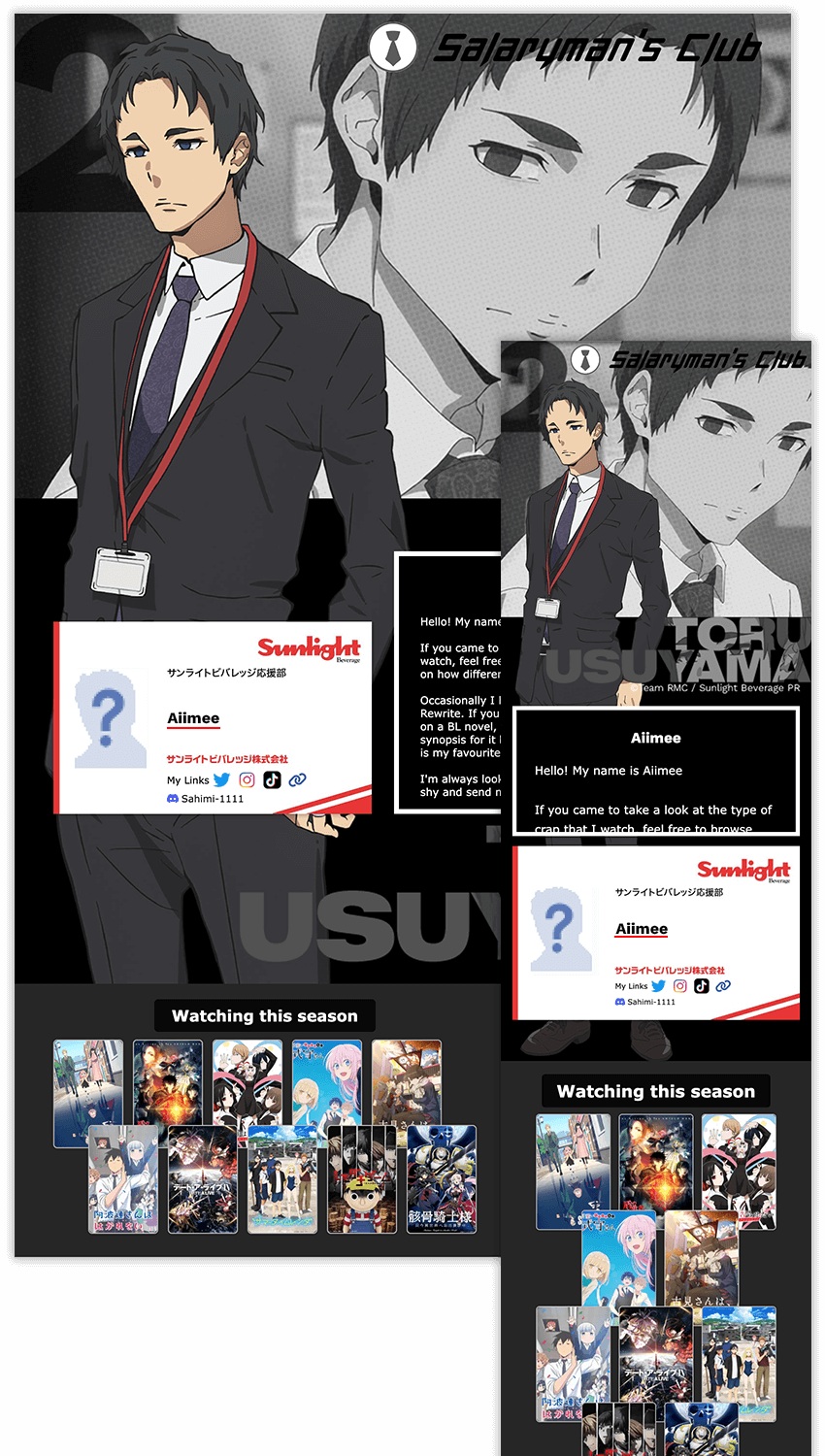 How to Use
Choose the "Anime" tab of the list design templates on the About Me Design page.
Select the Salaryman's Club theme that you like.
Customize the design with your personal information, as you like.
Make sure you have "Modern" style enabled.
Click Save.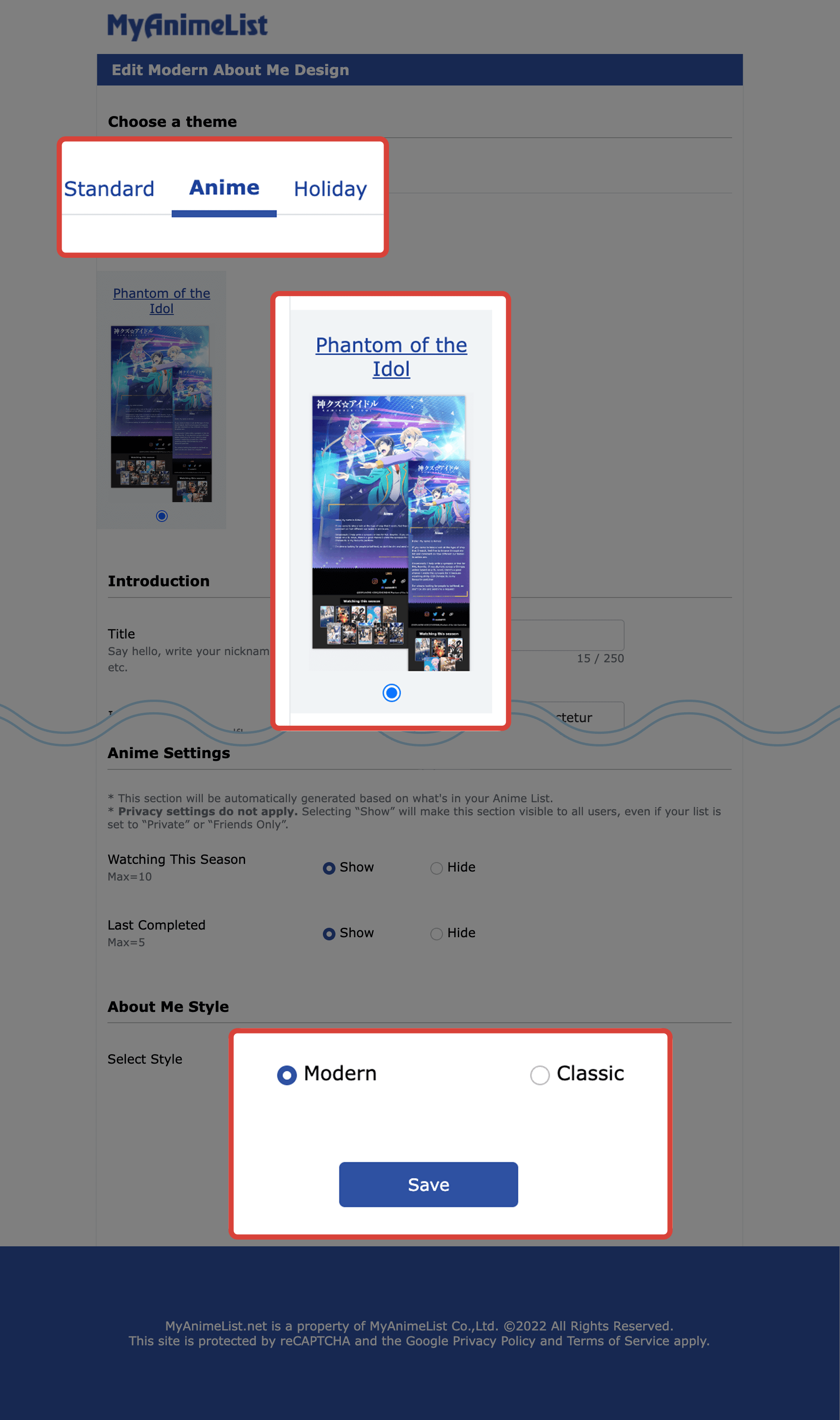 Ranking sections
Please note that ranking sections are not available on official anime collaboration designs. If you have already used a different theme and added ranking images, this information will be saved but will not be displayed.
What is Salaryman's Club?
Shiratori Mikoto utilizes his keen observation skills as a badminton player. However, a traumatic incident at the Interhigh leaves him unable to play the way he wants. He's cut from Mitsuboshi Bank's powerhouse amateur team. In an attempt to make a comeback, he takes a job at Sunlight Beverages, where he finds waiting for him work with unfamiliar coworkers and a weak unaccomplished badminton team...
Watch Salaryman's Club
Watch Salaryman's Club via your favorite streaming service.
©Team RMC / Sunlight Beverage PR