Introduction
Official D4DJ First Mix designs are now available for your profile's About Me section! Show your support for this anime and try out the official design now.
D4DJ First Mix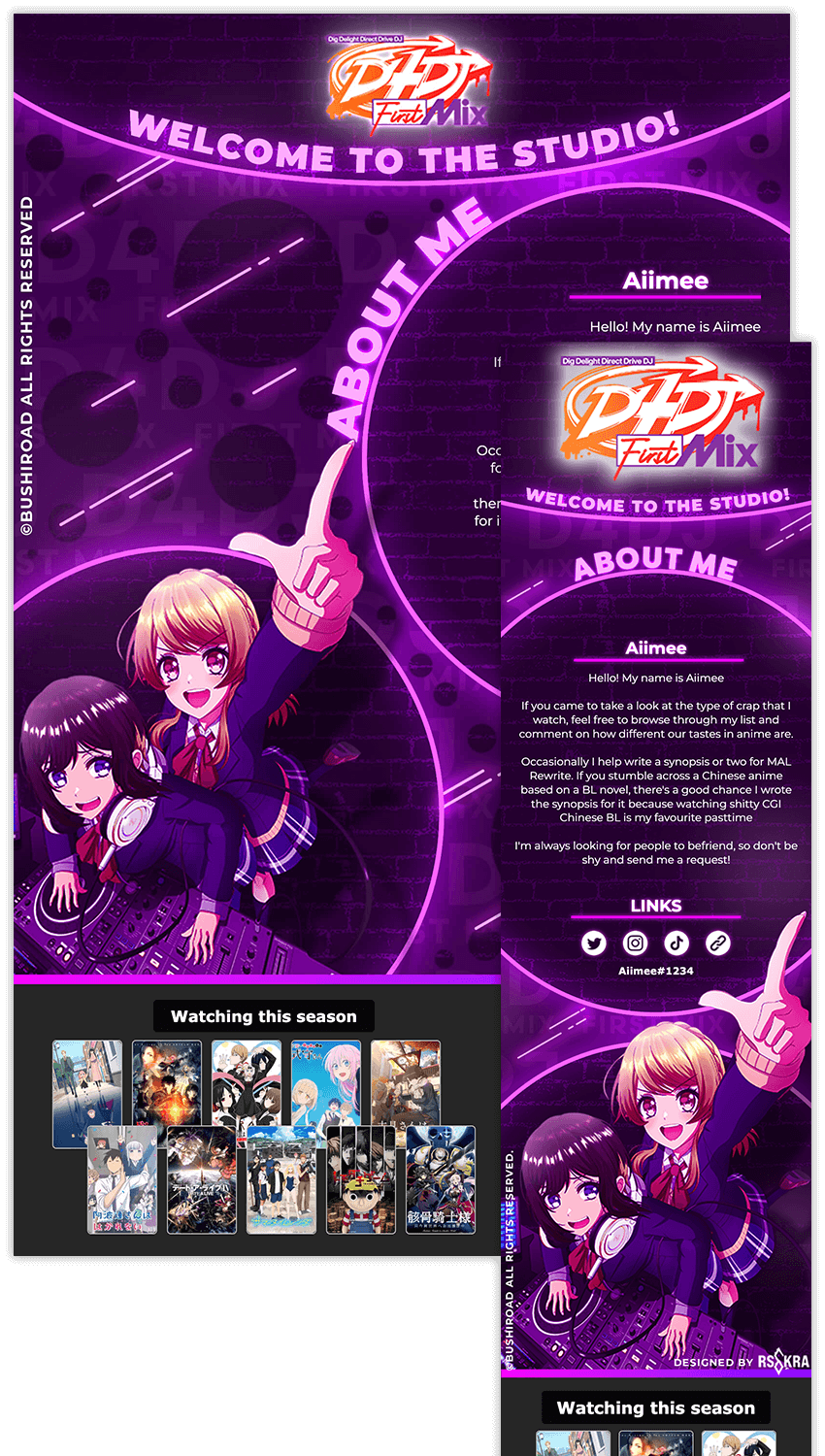 How to Use
Choose the "Anime" tab of the list design templates on the About Me Design page.
Select the D4DJ First Mix theme.
Customize the design with your personal information, as you like.
Make sure you have "Modern" style enabled.
Click Save.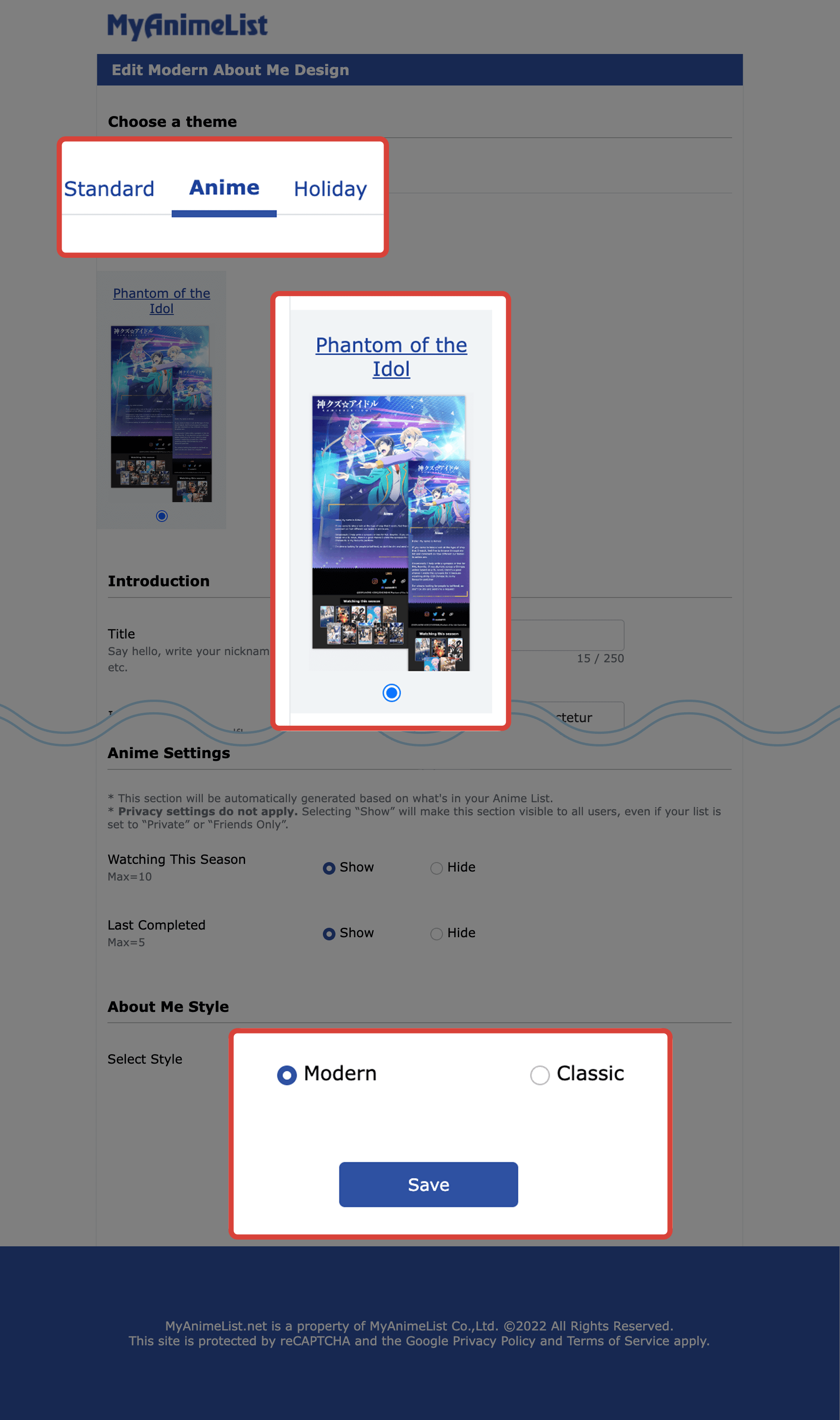 Ranking sections
Please note that ranking sections are not available on official anime collaboration designs. If you have already used a different theme and added ranking images, this information will be saved but will not be displayed.
What is D4DJ First Mix?
Having lived abroad in Africa for most of her life, Rinku Aimoto is now returning to Japan to attend Yoba Academy, a school where DJ units—groups made up of DJs, vocalists, and dancers—are extremely popular. There, she meets Maho Akashi, an aspiring DJ who teaches Rinku the basics of DJing. The girls attend a performance by Yoba's famous DJ unit Peaky P-key, and struck by inspiration, they decide to form a unit of their own.
Rinku and Maho soon recruit Muni Oonaruto, a talented artist and Rinku's childhood friend, as well as Rei Togetsu, a shy and caring pianist. Newly named Happy Around, the group aims to use the budding friendships and combined talents of its members to become one of the top DJ units in the country.
Watch D4DJ First Mix
Watch D4DJ First Mix via your favorite streaming service.
©bushiroad All Rights Reserved.