BLEACH / The Millennium
Passing down manga a thousand years in the future
With the Thousand-Year Blood War Arc in mind, a project to pass manga a thousand years into the future has begun with the induction of Tite Kubo's BLEACH into the Shueisha Manga-Art Heritage project.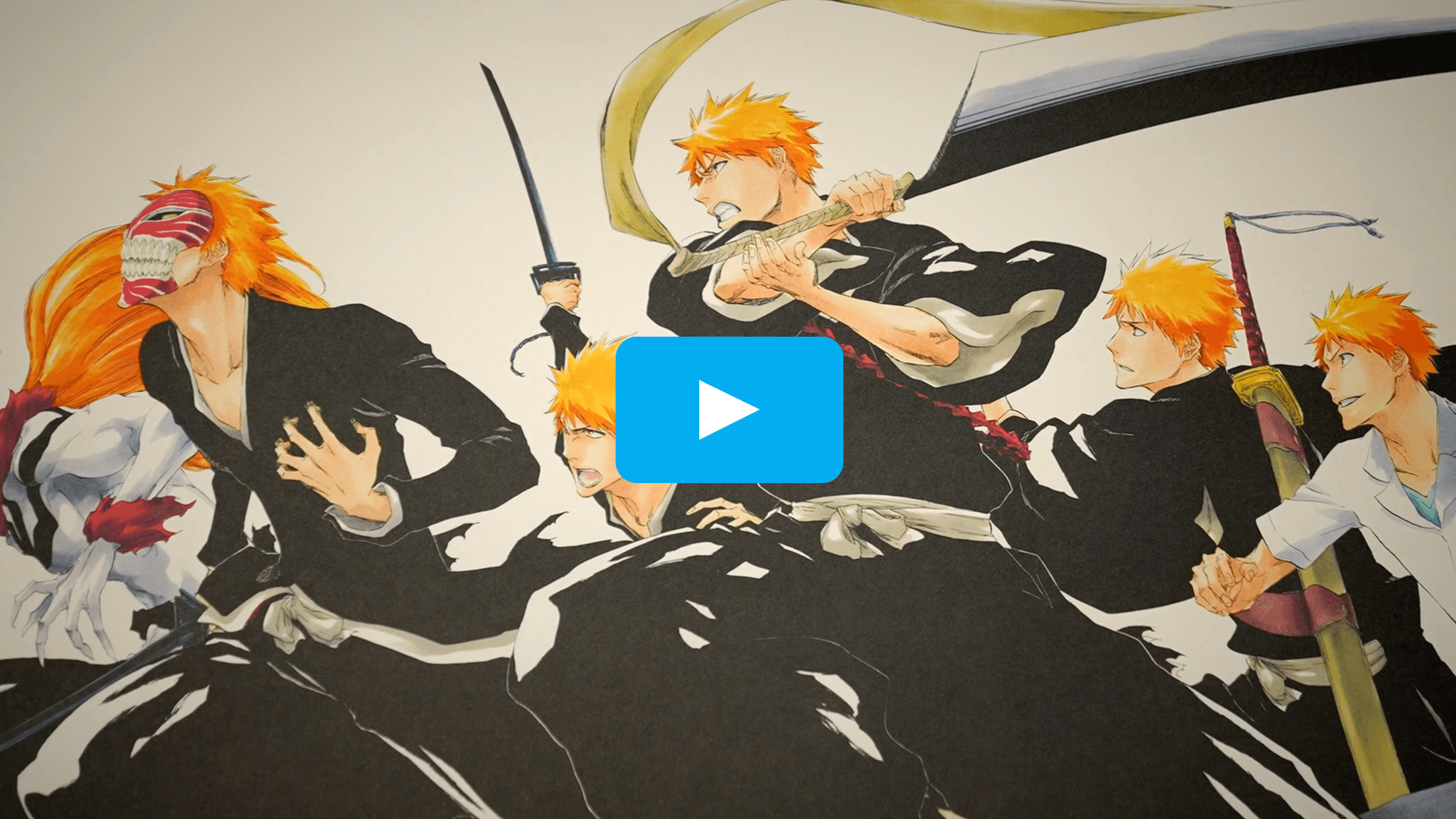 This short video introducing The Millennium art print was filmed in a storehouse built in 1868. The sound of the satsuma-biwa cuts through the silence.
For a story about Shinigami who wear jet-black Shihakusho kimonos and fight with Zanpakuto swords, traditional Japanese washi paper is a perfect match. A special type of washi paper called Mino washi has been chosen for The Millennium prints. Handmade in Mino city in Japan, Mino washi paper is a traditional style of washi paper which has been passed down generation-to-generation for 1,300 years. It is the predecessor of B-size paper, which has become the standard size of the manuscript paper on which Japanese manga is drawn.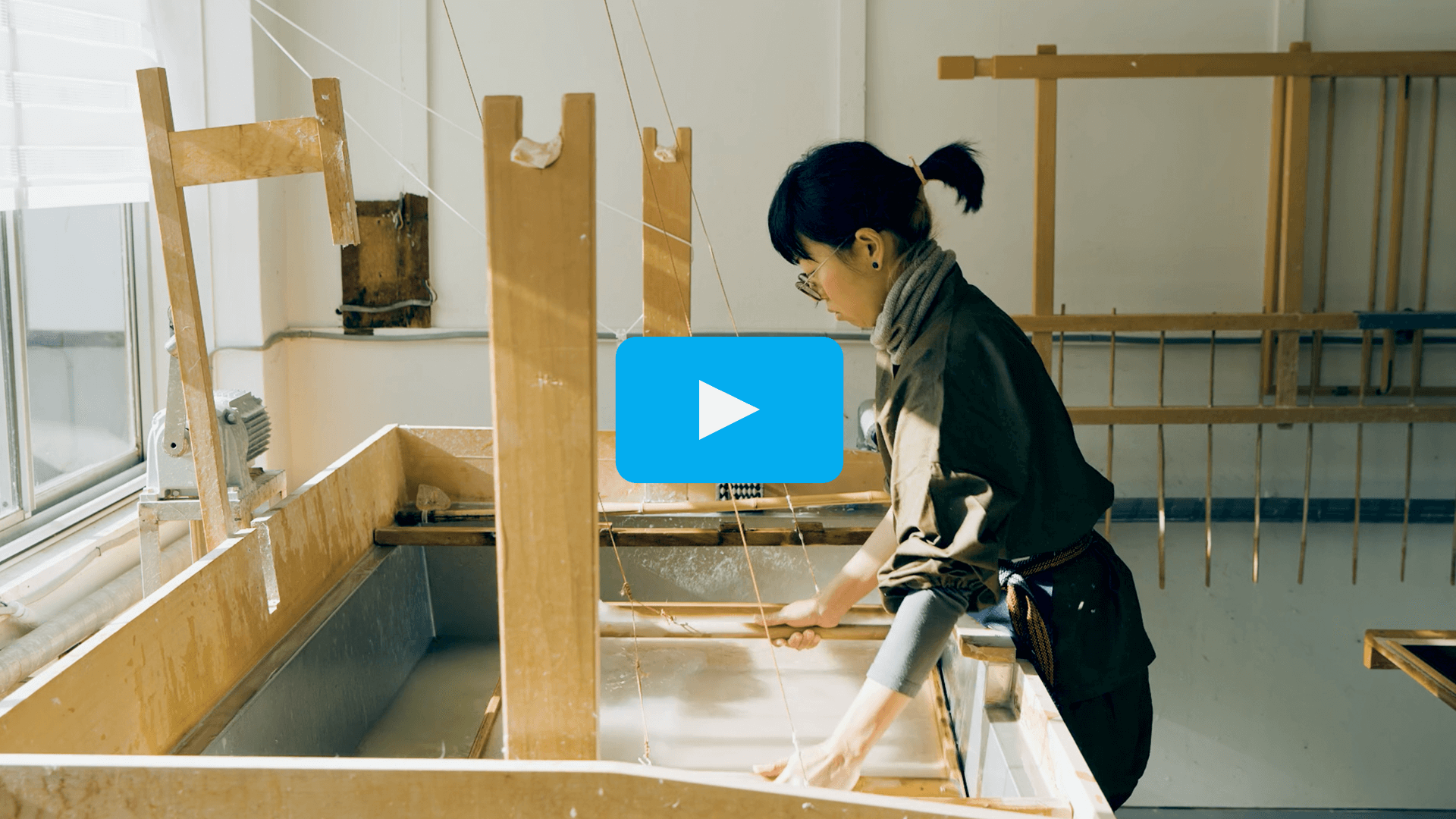 The artwork is printed onto the Mino washi paper using collotype printing, a technique that originated in the 19th century.
Every single sheet of this washi paper, of which only about fifty can be produced per month, is handmade by specialist craftsmen. Shueisha Manga-Art Heritage's MA logo has been placed on each sheet in the lower right corner as a watermark. In collotype printing, eight colors are produced by mixing individual colors together, as was the custom in woodblock printing, instead of using color-separated halftone dots in the four CMYK colors. With the use of gelatin plates and extremely hard ink with a pigment concentration of 60%, it is one of the few printing techniques which have been proven to withstand the test of time. Only one company in the world is capable of color printing using this method, whose remarkable workshop is located in Kyoto.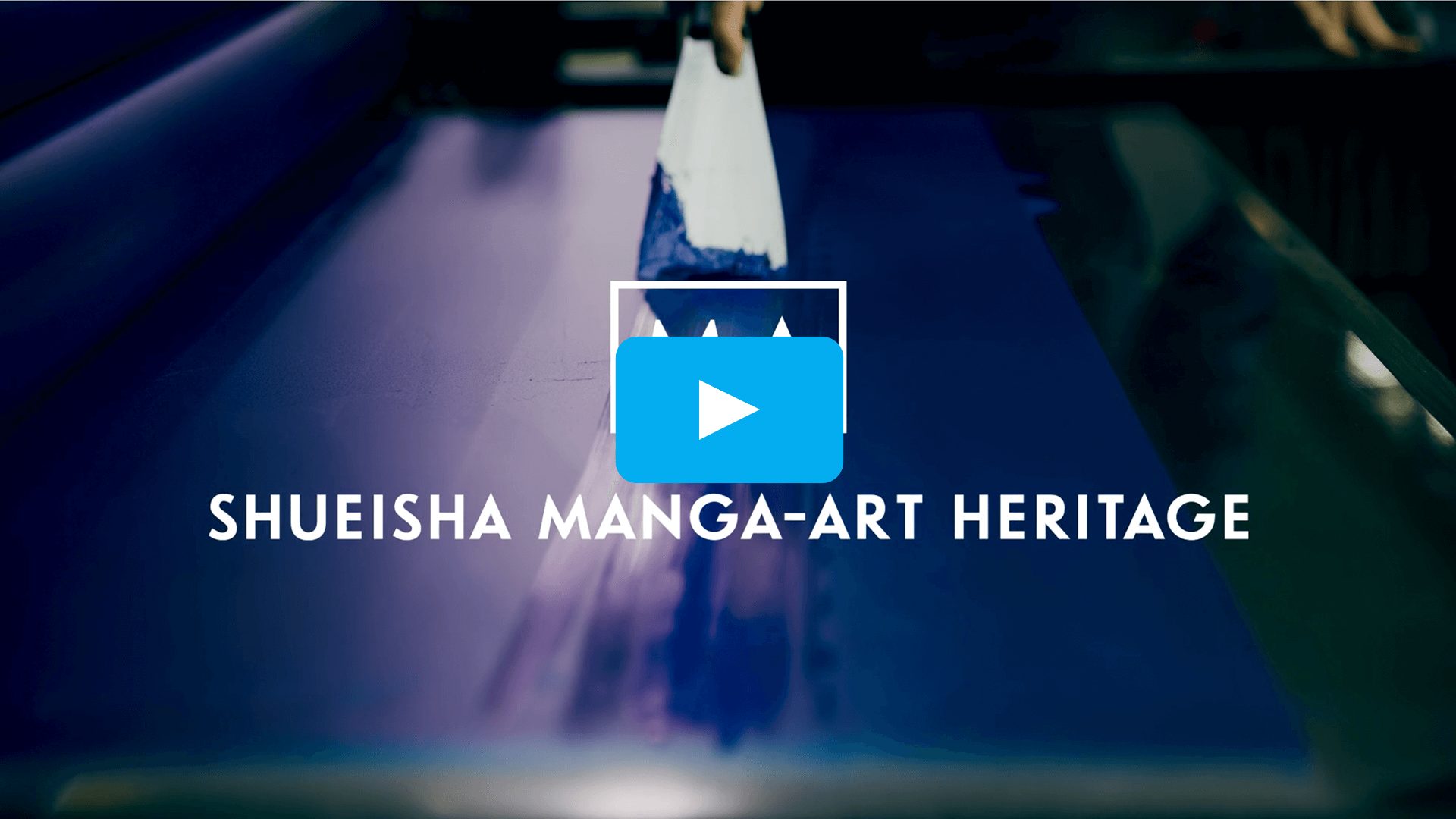 The result is a work of art with never-before-seen textures and colors that will be preserved over a long period of time.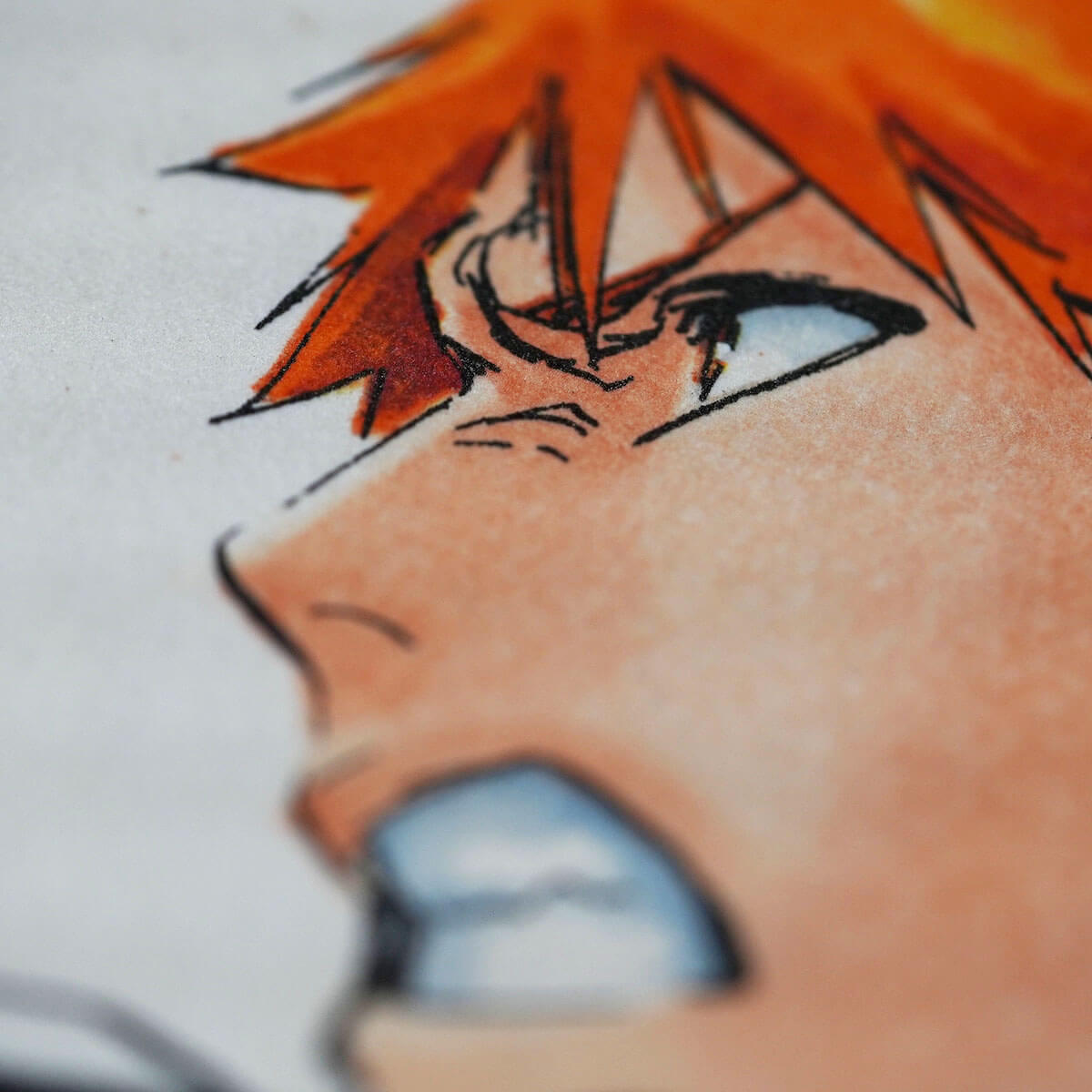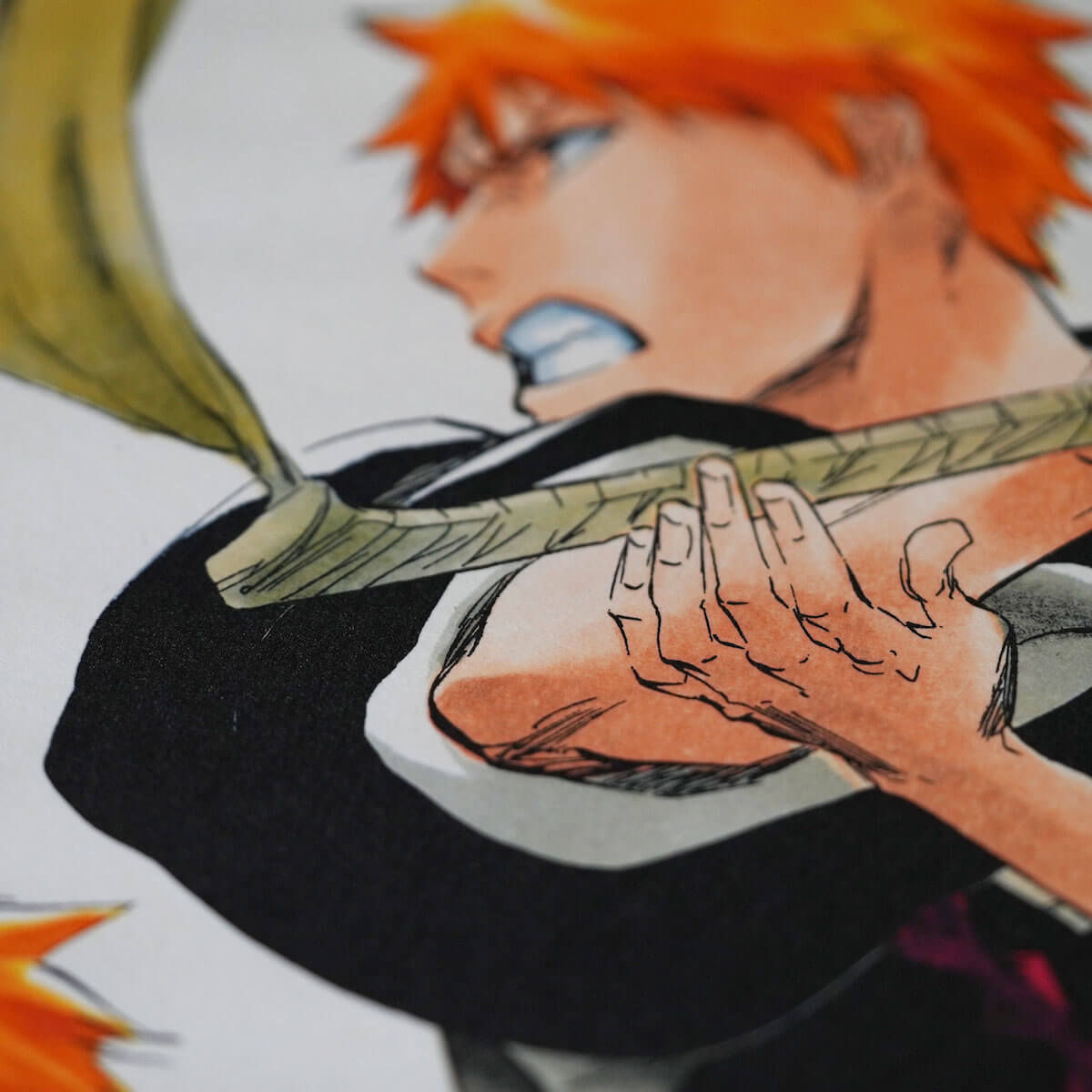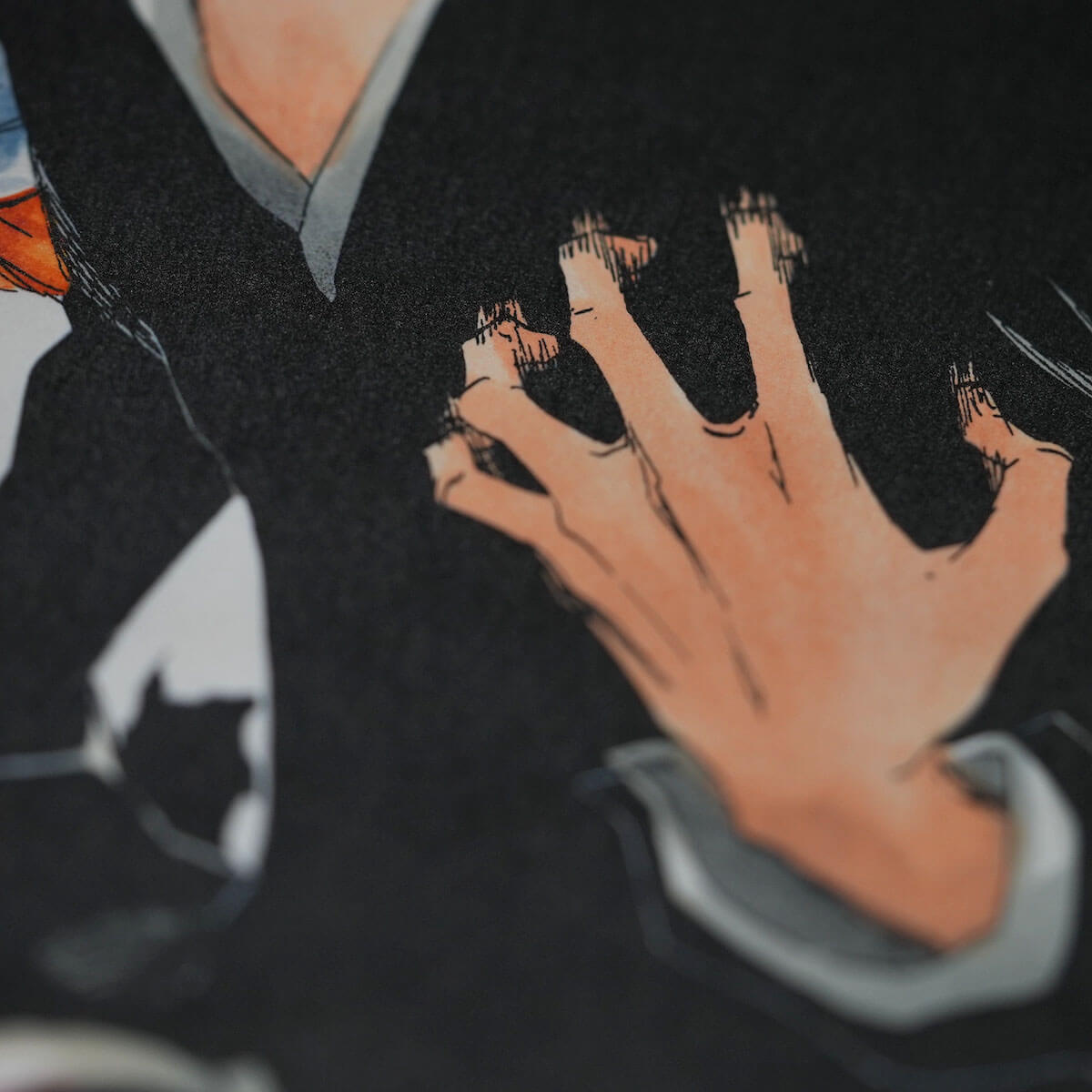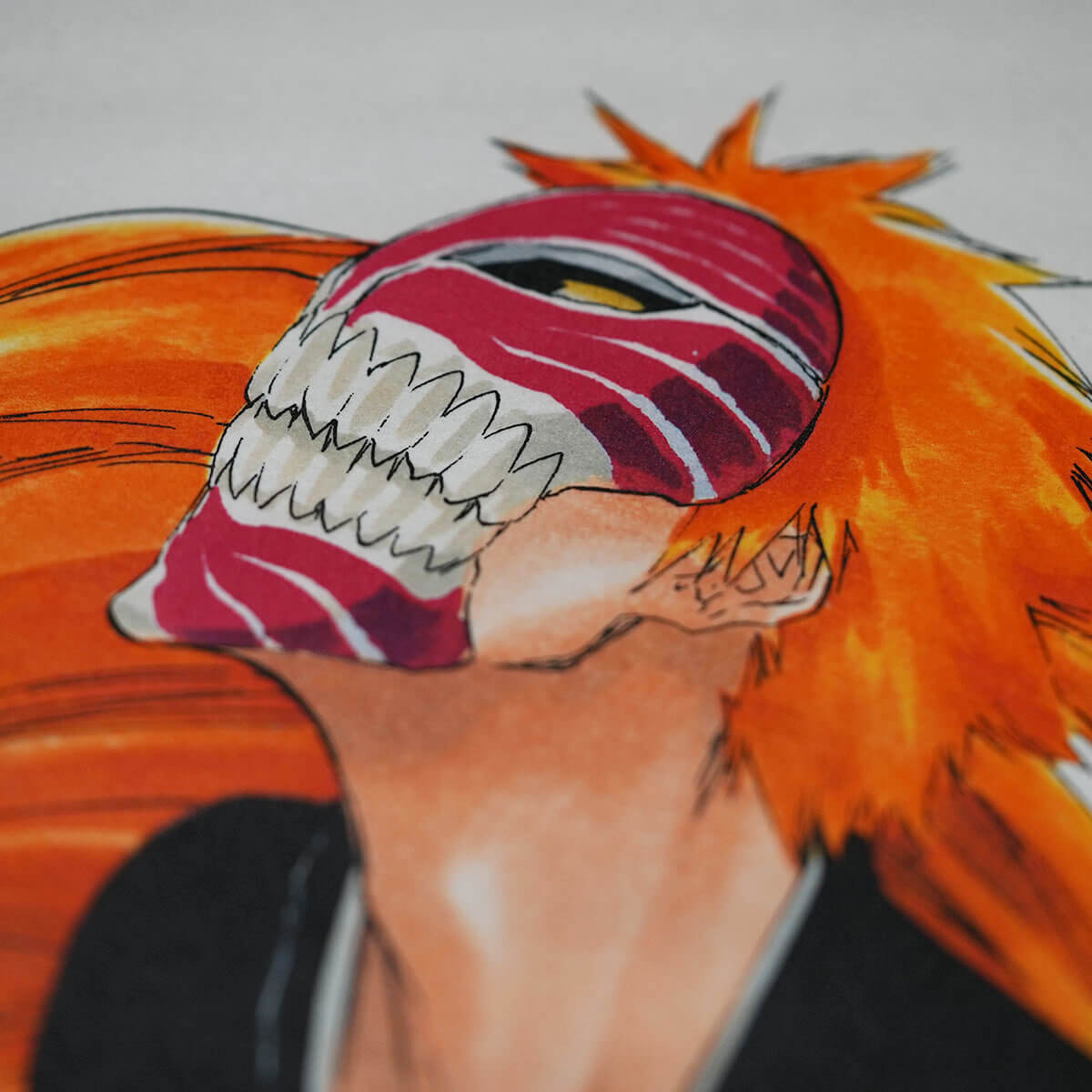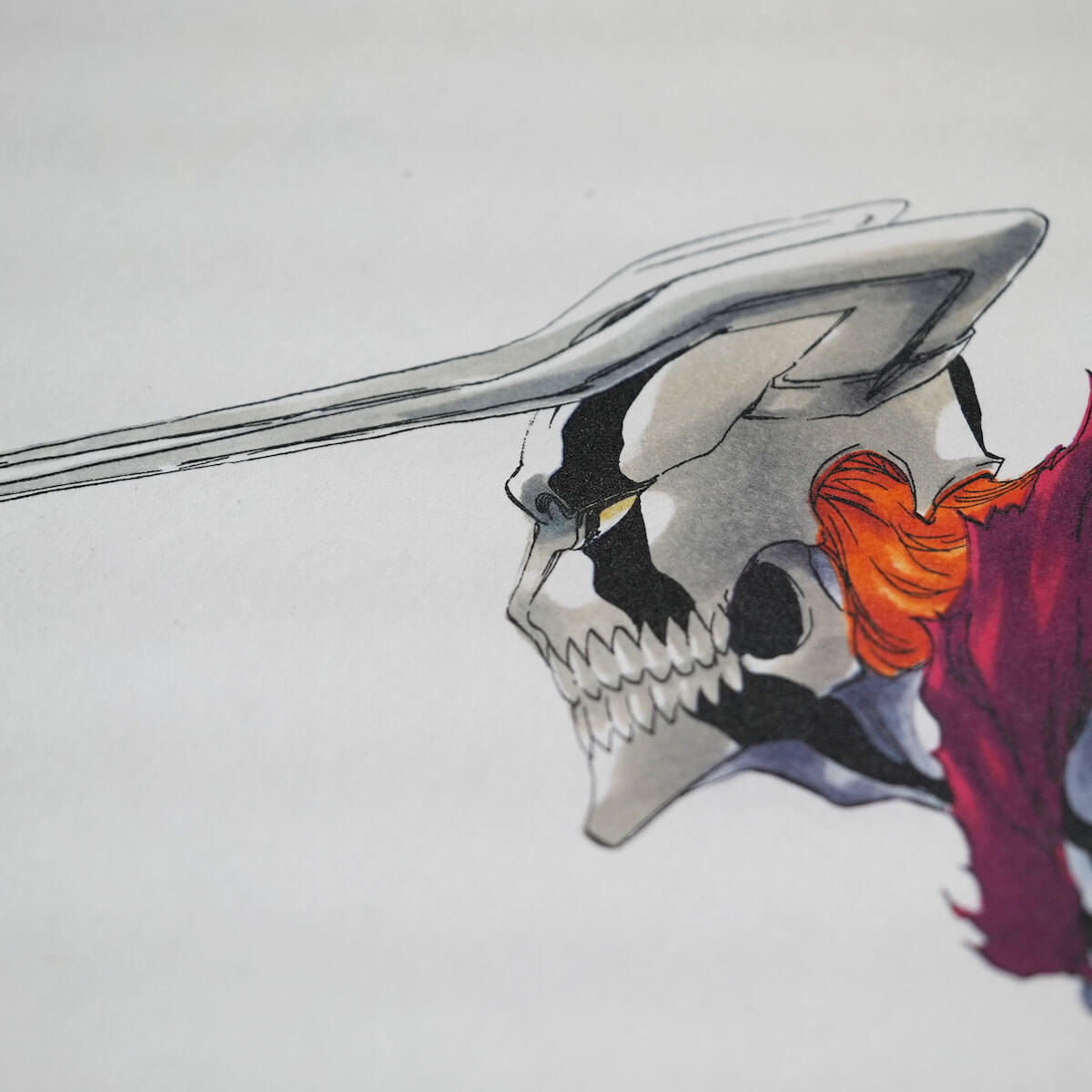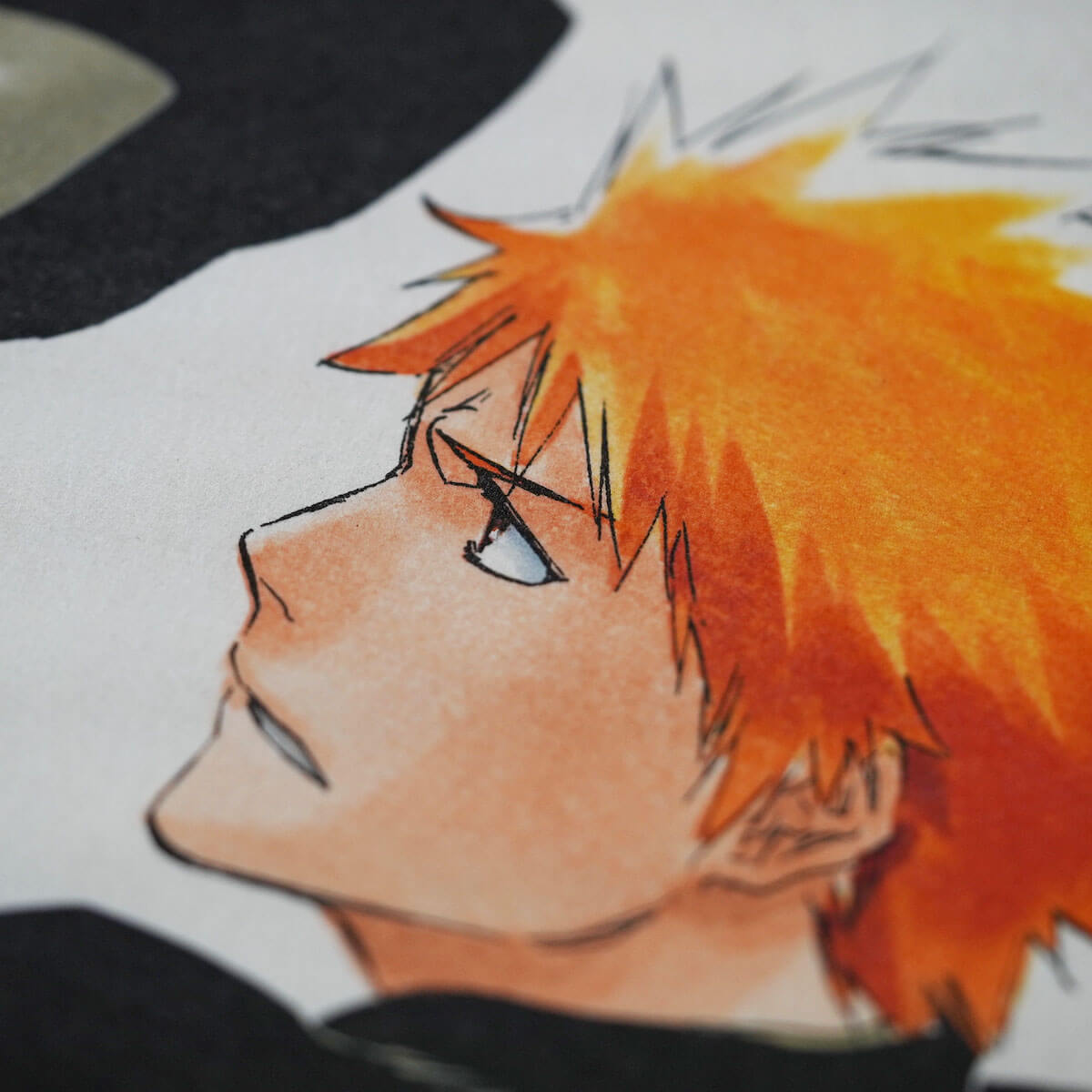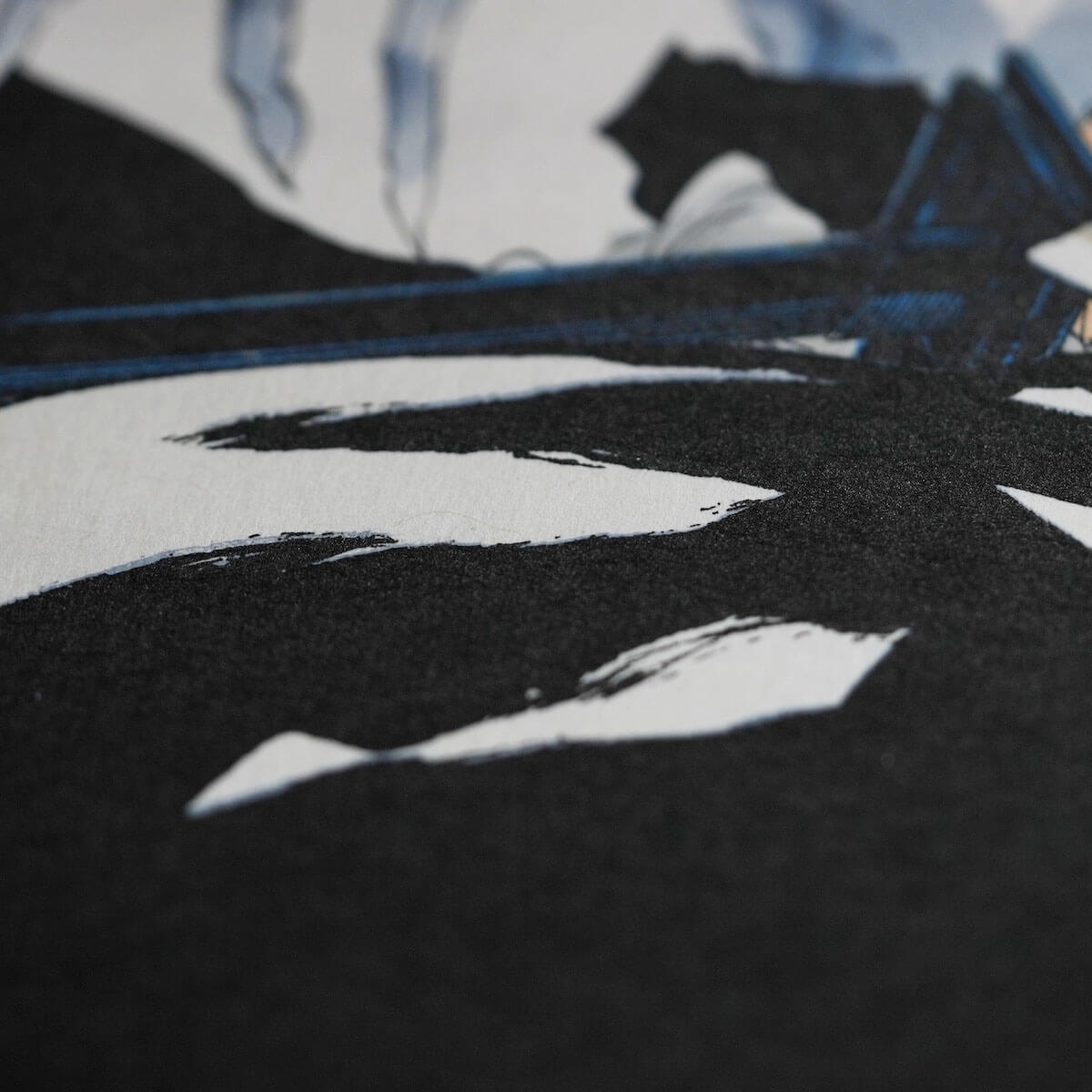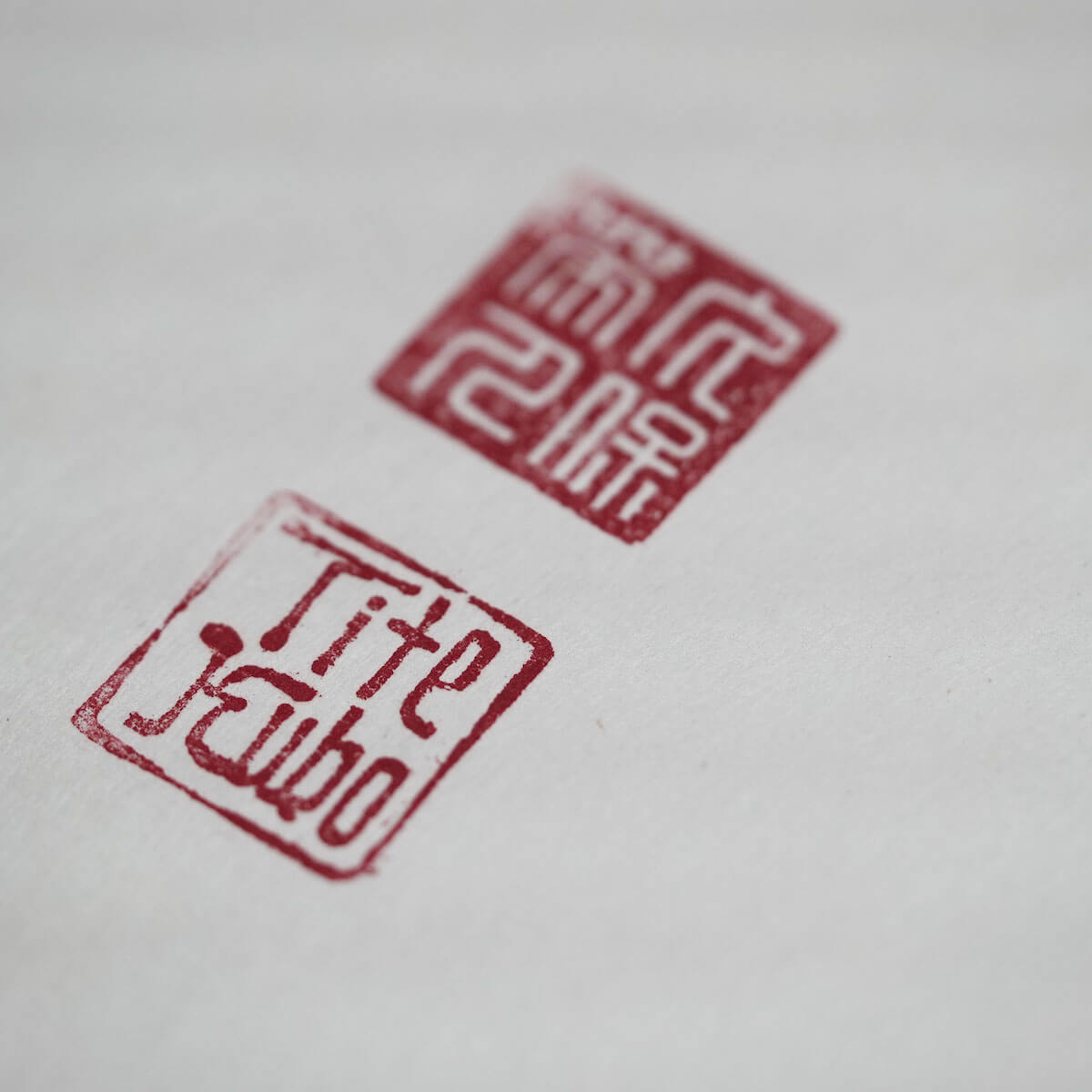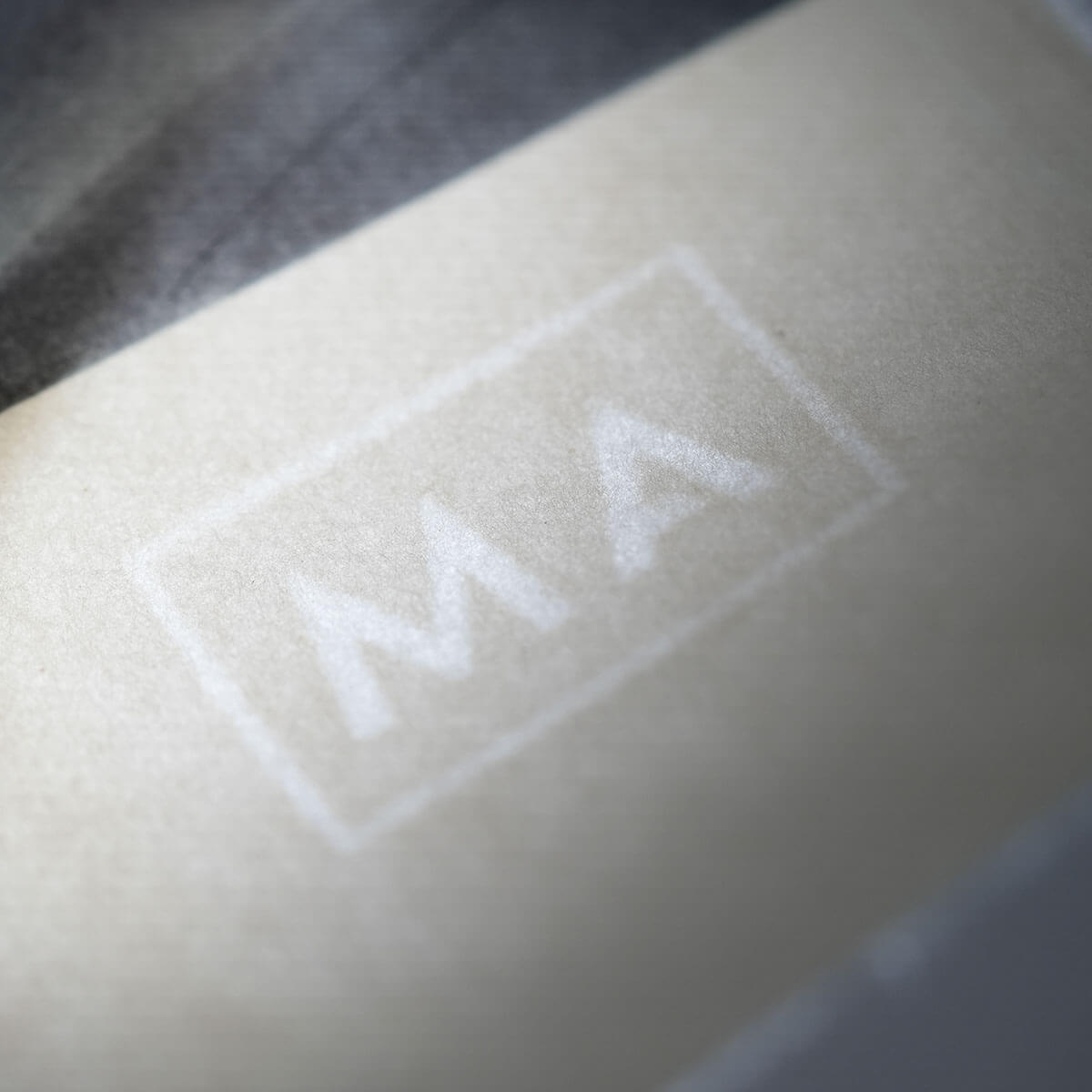 Since paper is also required for test prints and proofing purposes, there are only twenty copies available worldwide. Tite Kubo and Shueisha will each retain one copy as artist's proofs.
The prints are stamped with seals designed and supervised by Tite Kubo. On the top right is an inshuin seal that reads "BLEACH." In the left corner, there is a hakubun (white character) seal with Tite Kubo's name in Japanese, while at the bottom, a gagoin seal features his name in the Roman alphabet. The works are also signed and numbered by the artist.
The prints can be purchased individually or mounted on a hanging scroll. The scroll is gray, a color inspired by the uniform of Karakura High School, which Ichigo Kurosaki and his friends attend. Red lines run vertically down the scroll.
NFT blockchain-linked sales certificate included
All works are registered with Startbahn Cert., an NFT blockchain certificate service. The blockchain certificate information can be viewed by scanning the IC tag sticker with a smartphone.
Through a unique blend of technology and tradition, a new form of art has been made with the combination of Mino washi paper, collotype printing, and NFT blockchain sales certificates.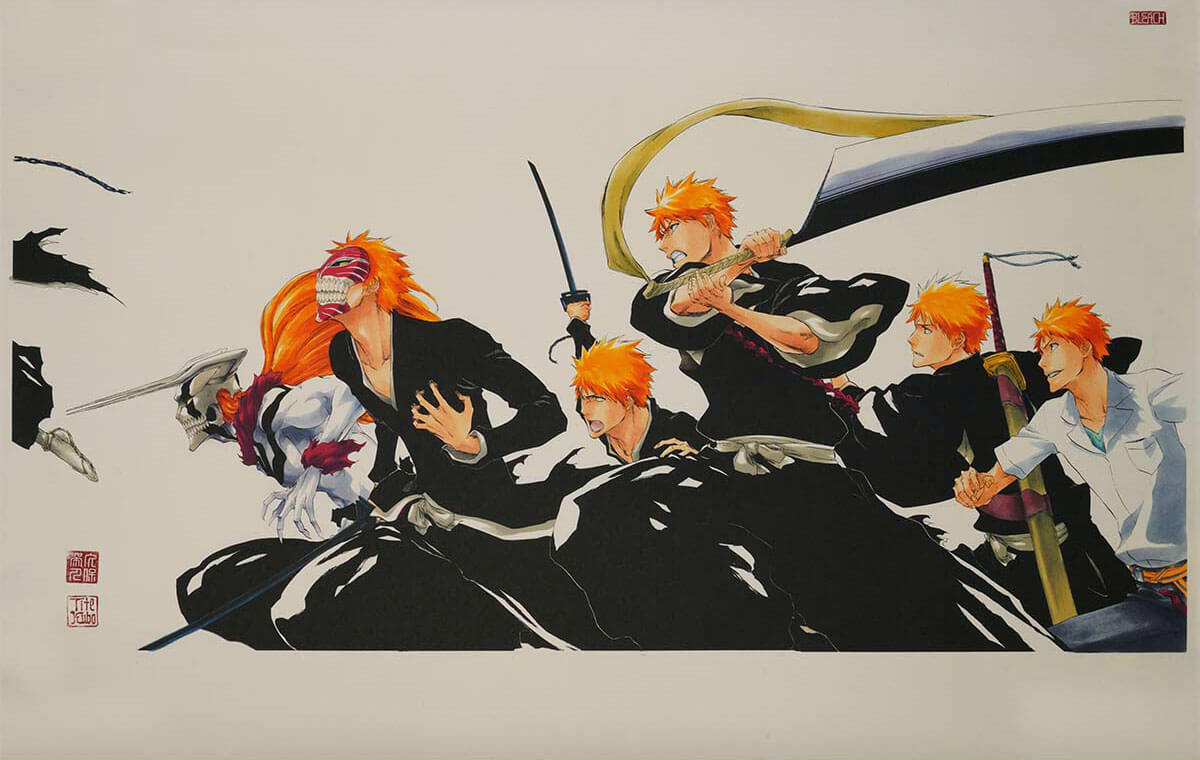 ID: BLE_TM_001
Title: BLEACH "Boy in black clothes"
Price: 880,000JPY (Approx. 6,843USD on Apr 20, 2022. The price varies depending on the exchange rate.)
Pre-orders open: April 27 ~ May 8, 2022 (PT)