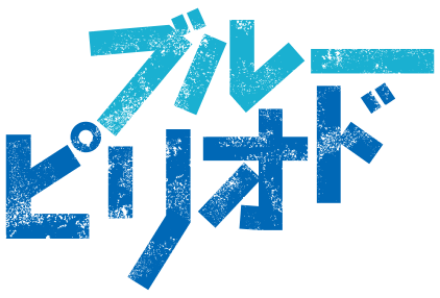 Post your
"Blue"
Art Contest
Blue Period International
Art Exhibition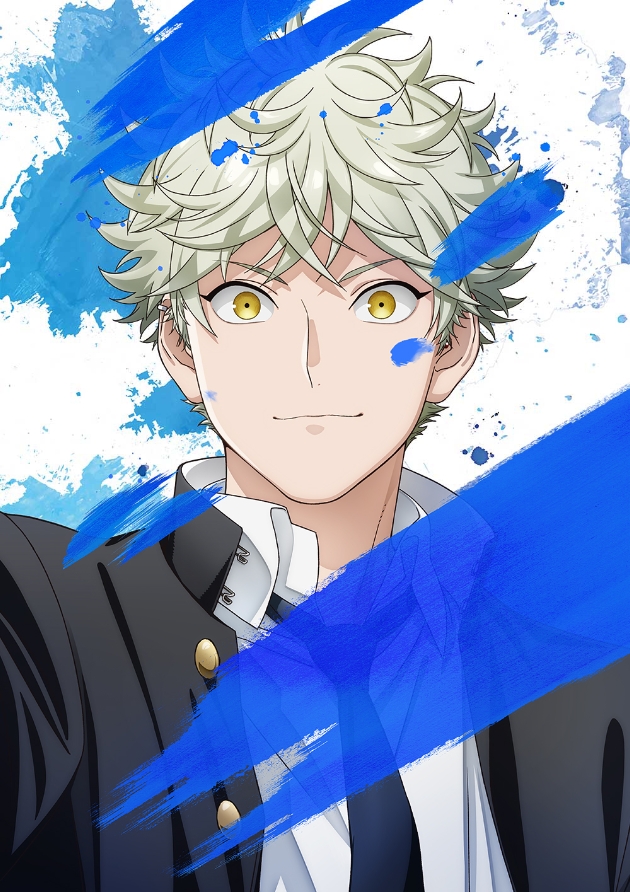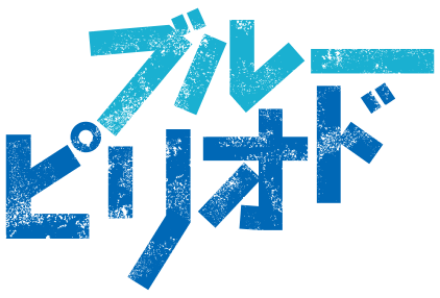 Be a part of a photomosaic art piece on a global scale, made with everyone's submissions!
To celebrate the broadcast of the Blue Period anime, MyAnimeList is hosting a global art contest! The theme of the competition is "blue".
Any kind of artwork can be submitted — illustrations, fanart, photography — so anyone is welcome to take part!
Everyone's submissions will be combined to create one big photomosaic art piece!
What is Blue Period?
Yatora Yaguchi is a well-liked second-year high school student with perfect grades, spending his days hanging out on the town with his wayward friends.
Even though his life seems picture-perfect,
Yatora can't help but feel like something is missing.
By chance, Yatora happens across a painting in the art room and is mesmerized.


Realising that painting could be a way for him to express his true feelings, a deep interest in the fine arts awakens inside of Yatora as he finds himself drawn to the canvas.
Impassioned, Yatora sets his sights.


A 20:1 acceptance rate and just 650 days until entrance exams.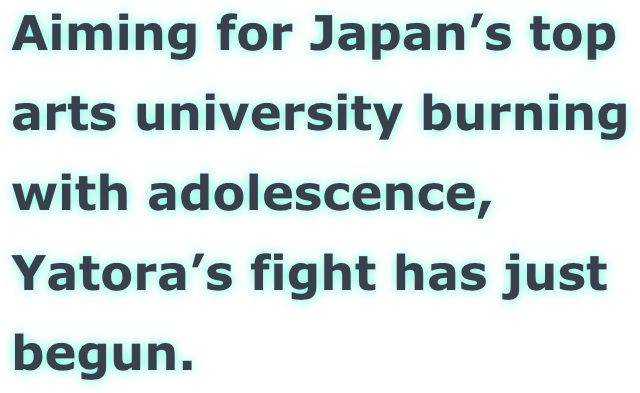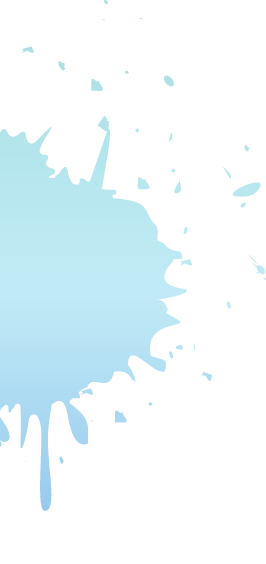 Submission theme
Capture your
"Blue"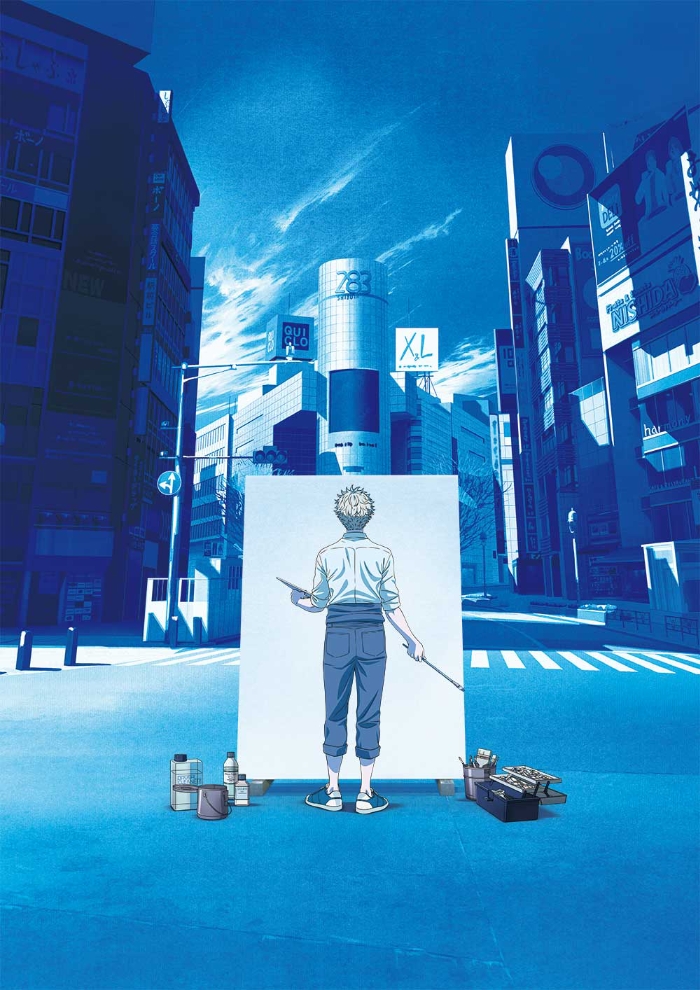 A blue sky, an azure ocean, sapphire eyes,
a teal cityscape, indigo sunsets…
Like our main character, Yatora
Something that feels "Blue" to you
Please submit your artwork, its title, and a short narrative* to the form on this page. It can be a painting, illustration, fanart, photograph — whatever medium you are most comfortable with.
The piece doesn't have to look blue to be blue, just so long as it feels "blue" to you. Show the world what "blue" means to you.
Just what kinds of "blue" are there in this world? Expand your "blue" horizons alongside fellow anime fans across the globe!
*A story, commentary, or explanation for your artwork. Please tell us about your piece in 280 characters or less.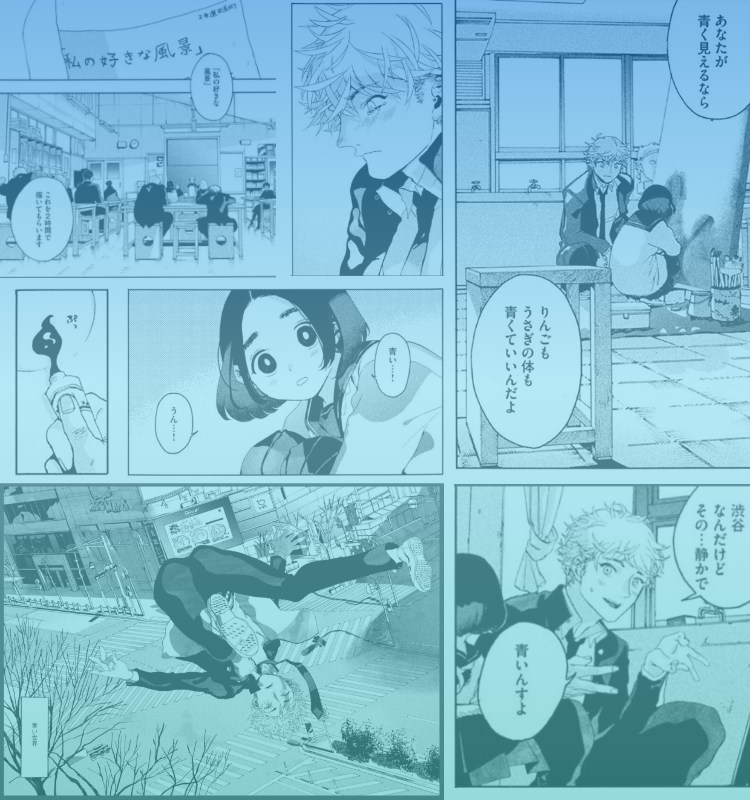 Prizes
Canvas board signed by Tsubasa Yamaguchi

3 winners will be selected at random and receive a canvas board print signed by the manga author Tsubasa Yamaguchi

* Actual prize will differ from the above image.
* Tsubasa Yamaguchi will sign the board directly.

Script signed by voice actor Hiromu Mineta

5 winners will be selected at random and receive a copy of the Blue Period anime script signed by voice actor Hiromu Mineta (voice of Yatora Yaguchi).

Blue Period International Art Exhibition

30 submissions selected by the MyAnimeList community will receive a canvas board print prize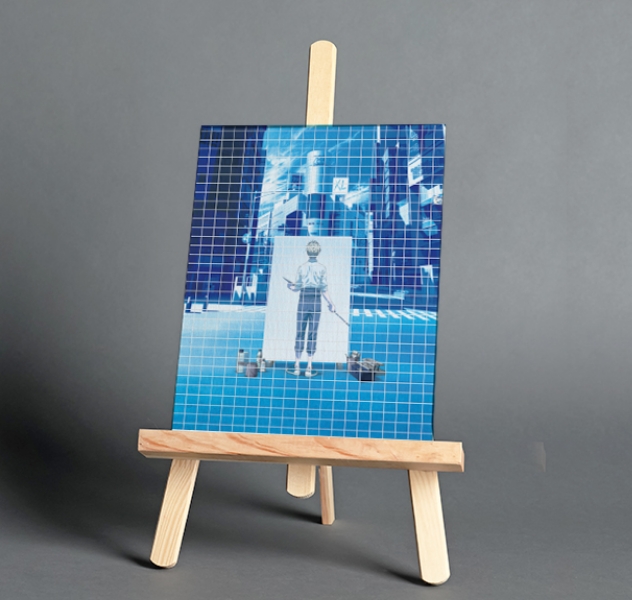 Photomosaic Art
Submitted artworks will be combined into a piece of photomosaic art. The completed photomosaic will be published on MyAnimeList. Create a piece of art with Blue Period fans all around the world and celebrate the anime release!
Plans are underway to produce some exciting merchandise of the photomosaic art. More information will be shared at a later date, so please look forward to it!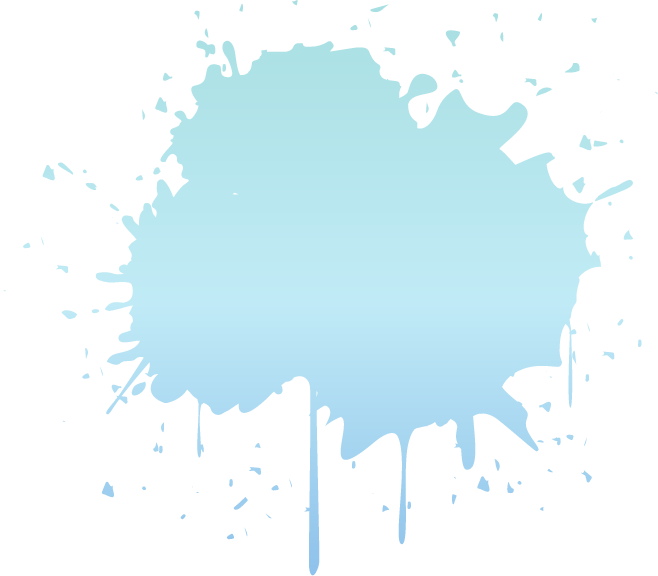 How to Enter
Step 1

Create your artwork and narrative

Step 2

Submit your work via the submission form
You can make as many submissions as you like.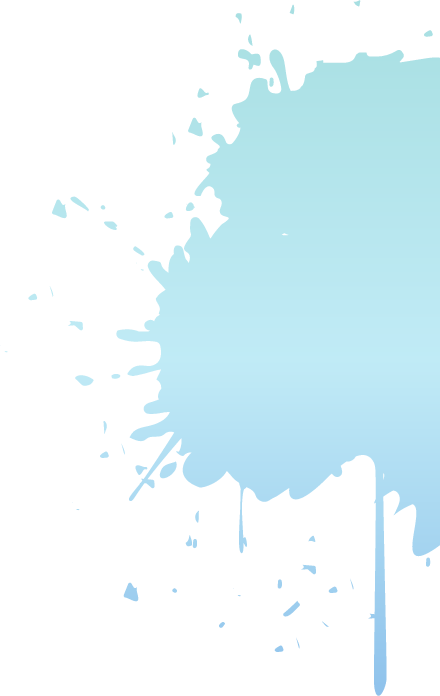 Application summary
■ Theme
Please express your "blue". Even if the piece doesn't look blue or isn't blue-colored, as long as it feels "blue" to you, you can submit it. Whether it's a photograph, a painting, Blue Period fanart, a drawing, or any other way you like to express yourself, tell us about your "blue" with your submission.
■ Mission
Relive and experience the key theme of the story and deepen your connection and understanding. See what kinds of "blue" can be found all over the world and broaden your horizons!
■ Application period
October 1, 2021 18:00 PT - October 31, 2021 17:59 PT
■ Entry requirements

Anyone regardless of age, nationality, or skill level can enter this competition
Entrants must agree to the application terms and conditions

■ Artwork format

JPG, PNG, PSD, AI, ESP format (up to 30mb file size)
300dpi minimum, any size
Title of artwork (max. 20 characters)
Artwork description or narrative (max. 280 characters) (tentative)

■ Application Terms and Conditions

Event Rules

NO PURCHASE NECESSARY TO ENTER OR WIN.

BY ENTERING OR OTHERWISE PARTICIPATING IN THIS EVENT, ALL ENTRANTS AND OTHER PARTICIPANTS AGREE TO ABIDE BY THESE OFFICIAL EVENT RULES, WHICH ARE FINAL AND BINDING ON ALL MATTERS PERTAINING TO THIS EVENT.

◆Sponsor

Blue Period International Art Exhibition ("event") is sponsored by MyAnimeList Co., Ltd. ("MyAnimeList", "Sponsor", "we", "us" or "our"). The event is void in whole or in part where prohibited by law. In the event of changes to the event, we will announce them on the event page and Twitter.

◆Eligibility

This event is open to individuals who are 16 years of age or older at time of entry. Individuals who are minors in their jurisdiction must have their parent's or legal guardian's consent before entering the contest. Further, children under age 16 in Europe or under age 13 in the United States and other countries may participate, but only with verifiable parental consent. We shall have the right at any time to require proof of age, parental consent, identity and/or eligibility to participate in this event. Failure to provide such proof or insufficient proof may result in disqualification from the event in our sole discretion. All information requested by and supplied to us for the purpose of the contest must be truthful, complete, accurate and in no way misleading. We reserve the right, in our sole discretion, to disqualify any entrant from the event should such an entrant at any stage supply unsatisfactory, untruthful, incomplete, inaccurate or misleading information. Sponsor's employees and their immediate family members are not eligible to participate in this event.
※Professional and amateur artists welcome.
※By applying to participate in this event, you ("Applicant", "you" or "your") agree to these Event Rules, including all Terms of Application outlined below and any other instructions or terms and conditions we post in connection with the event.

◆Terms of Application

Please read and confirm all the terms below to confirm that your work meets all criteria before submitting.

<Event period and submissions>

□Works must be submitted between 18:00 PDT on October 1 and 17:59 PDT October 31, 2021 in order to be eligible.
□There is no limit to the number of works an Applicant may submit.
□ Applicants must own the copyright of the work they submit. If someone other than the author (copyright holder) submits the work, the Applicant must obtain permission from the copyright holder.
□The Sponsor reserves the right to decide at its discretion whether or not to publish the submitted work and, if published, the period of publication, the format and the placement of the work. Submissions that fall into any of the following categories will not be published:
・Works of which the Applicant does not hold ownership.
・Works that are suspected to plagiarize works for which the Applicant does not hold ownership.
・Works which contain personal information (such as names, addresses, phone numbers, email addresses etc).
・Works which do not match the theme of the event.
・Works of a political or religious nature.
・Works which violate laws or are considered offensive.
・Any material that infringes on the intellectual property rights, portrait rights, rights of privacy, rights of publicity, honor, social credibility, or other rights or interests of other applicants, the Sponsor, or any third party.
・Any material that is defamatory, fraudulent, threatening, or harassing to other applicants, the Sponsor, or other third parties.
・Works which are of a discriminatory nature.
・Any other content that the Sponsor deems inappropriate for the operation of this event.
□ Should a third party claim infringement of copyright, infringement or violation of other rights, entitlement to compensation or damages, or assert other claims arising out of or in connection with any of your submissions, the Sponsor shall not bear any responsibility for such third party claims and you shall be responsible for resolving said claim. You agree to defend, indemnify and hold harmless the Sponsor from and against all such third party claims.

<Regarding applications>

□ Application to this event must be made by following our instructions and providing the necessary information and submitting your entry via the web page designated by the Sponsor.
□ The Sponsor may contact the Applicant directly regarding his/her application.
□ All costs associated with the event application process are your responsibility.
□ The Sponsor will not be held responsible for any accidents, damage to or loss of data during the transmission of submissions. The submitted work will not be returned to the applicant. It is the responsibility of the Applicant to back up the submitted work.
□ If it is found that the Applicant is a member of antisocial forces, or that the Applicant promotes the activities of antisocial forces, the submitted work will not be published or will be withdrawn.

<Regarding copyrights>

□ We do not take ownership of your submitted work and the copyright in your work will not be transferred to the Sponsor as a result of the submission. However, by submitting your work to us for the event, you agree that the Sponsor may use, reproduce, publicly transmit, display, distribute, and/or adapt the submitted work for the following purposes without compensation to you or any third party, without limitation as to region, period, or mode of use:
・For the operation of this event.
・To be posted or streamed on or to websites and social media related to this event.
・To be made into a photomosaic art piece to be posted on the event website and/or be made available to download.
・For the sales of merchandise such as t-shirts and mugs with QR codes that link to the event website and the above-mentioned photomosaic art piece.
・For the purposes of promoting and advertising the event, event submissions and the above-mentioned photomosaic art piece.
・For the purposes of advertising and public relations of the Sponsor and Sponsor's affiliates in the same corporate group.
・To be provided to the animation production committee of the "Blue Period" anime.
・For other reasons incidental to or related to those expressed above.
By submitting a work as part of the event, you expressly grant, and you represent and warrant that you have a right to grant, to the Sponsor a non-exclusive, worldwide, sublicensable, transferable, royalty-free, perpetual, irrevocable, license to use, reproduce, publicly transmit, display, distribute and adapt the work as described above.
□The Sponsor may, at its discretion, alter, modify, remove, or otherwise process the submitted work so long as the content is not significantly damaged.
□The Applicant shall not exercise any moral rights, including moral rights of performers, with respect to the use or processing of the submission by the Sponsor.

<Prohibited actions>

□Applicants are prohibited from performing any of the following acts:
・Violation of laws and regulations or these application guidelines.
・Sending false information.
・Sending or posting computer viruses, other harmful computer programs, e-mails, etc.
・Unauthorized access to the Sponsor's website or other computers related to the event.

<Prizes>

The prizes available for this event are the following:

Prize description: Canvas Board signed by Tsubasa Yamaguchi
Estimated value: $50*
No. of items available: 3
Other restrictions: N/A

Prize description: Script signed by voice actor Hiromu Mineta
Estimated value: N/A
No. of items available: 5
Other restrictions: N/A

Prize description: Canvas Board
Estimated value: $50
No. of items available: 30
Other restrictions: MAL prize

*The estimated value provided is for an unsigned item and any difference in value due to the item being signed is unknown.

<Selection of Winners and Odds of Winning>

Once the submission period for the event ends, Sponsor will review the eligible submissions and may disqualify any ineligible submissions or Applicants. Winners of the canvas board and script prizes listed above will be randomly selected. Odds of winning are dependent upon the number of eligible participants. 30 submissions will be selected by the MyAnimeList community for the MAL prize, i.e., the Blue Period International Art Exhibition listed above. Odds of winning are dependent upon the number of eligible submissions and the selection by the MyAnimeList community.
The Sponsor may communicate with potential winners at the email address provided by Applicants. If a potential winner cannot be contacted within 72 hours, fails to respond to any attempted contact, is in any way not in compliance with these Event Rules, or declines to, does not or cannot accept the prize to be awarded, such potential winner will be disqualified, his/her entry and submission will be declared null and void and the Sponsor reserves the right, in its sole and absolute discretion, to select or randomly select (as applicable) another eligible submission, in which event these provisions shall apply to such other eligible submission.

<Regarding handling of personal information>

In addition to the provisions of the Sponsor's Privacy Policy (https://myanimelist.net/about/privacy_policy) and Cookie Policy (https://myanimelist.net/about/cookie_policy), the Sponsor will handle the personal information of Applicants obtained upon application in accordance with the following:

□Information we collect
Name; Email address

□Reasons for use of Personal Information
・To contact the Applicant in connection with his or her submission.
・To perform statistical analysis to help us improve events held by the Sponsor.
・To provide information regarding the sale of merchandise (please contact us should you wish to opt out of these types of communications) and to ship merchandise

□Disclosure to third parties
The Sponsor will not share your information with any third parties except as permitted by our Privacy Policy.

□Outsourcing
The Sponsor may outsource personal information in order to achieve the above purposes of use. However, we will not allow the use of personal information beyond the scope of the purpose.

<Release>

By applying or entering this event, you release the Sponsor and its employees, officers, directors, managers and agents from any liability whatsoever, and waive any and all causes of action, related to any claims, costs, injuries, losses or damages of any kind arising out of or in connection with this event or the transmission, failed transmission or acceptance of any prize, whether under a theory of contract, tort (including negligence), warranty or any other theory.

<Other>

□Applicants may not transfer or assign their rights and obligations related to this application to any third party.
□The Sponsor reserves the right to change the contents of this event or to cancel, modify, suspend or terminate this event at any time in its own discretion.
□This event and its Terms of Application shall be governed by and construed in accordance with the laws of Japan, and in the event of the necessity of litigation, the Tokyo District Court shall be the exclusive court of first instance.

□ Contact Information
Please direct any questions or comments regarding the event to MyAnimeList at campaign@myanimelist.zendesk.com.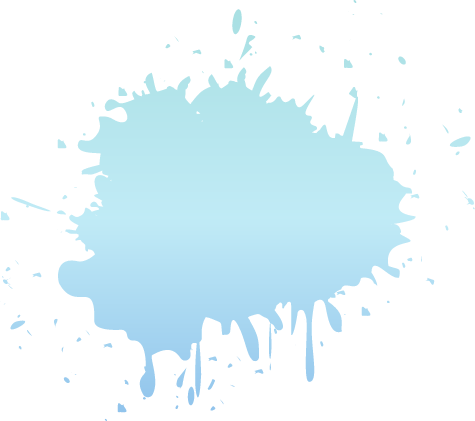 Livestream Event
18:00 (PT) October 1
Start
To commemorate the Blue Period International Art Exhibition, MyAnimeList will be inviting Blue Period director Koji Masunari and starring voice actor Hiromu Mineta for a special event to be streamed live worldwide! We'll get to hear some behind-the-scenes stories and even see Mineta perform a live reading of some of Yatora's dialog. Leave your questions for the pair in the chat during the stream for a chance to get them answered live. This event will be brought to you with live Japanese-English interpreting.
Event title: BLUE PERIOD × MyAnimeList Special Livestream
Koji Masunari(anime director), Hiromu Mineta(voice of Yatora Yaguchi), Kenta Suzuki (MC)
Start time: 18:00 (PT) October 1 2021 (To last approx 1 hour)
The catch-up stream for this video has ended
©︎山口つばさ・講談社/ブルーピリオド製作委員会
©Tsubasa Yamaguchi, KODANSHA /
Blue Period Production Committee.