Ever wanted to get your hands on some rare or limited-edition merch but couldn't because you're not in Japan? Not sure if it's even possible for you to buy collab cafe or pop-up shop merch from abroad?
With Otsukai, users living in Japan can go and fetch the items you desire and send them directly to you!
MAL users have the opportunity to get 10% off their order! Find the coupon code down below.
What makes Otsukai different?
Otsukai connects users who are looking to purchase Japan-exclusive merchandise with users in Japan that can help find and buy these items on their behalf.
Otsukai can be used for a variety of items, such as:
Merch that can only be purchased at specific events, popup stores, collaboration cafes, exhibitions, etc. for a limited time in certain cities
Items whose pre-order deadlines have passed
Magazine extras or other individual items from sets
Rare, obscure or older items including items that have never been sold overseas
Flexibility with Otsukai
It's as simple as you make it. With its flexible Request and offer system, Otsukai is easy to use and gives you the freedom to request almost anything you want.
STEP 1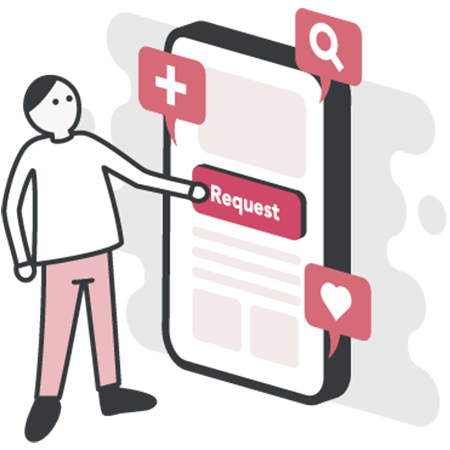 Place a Request
STEP 2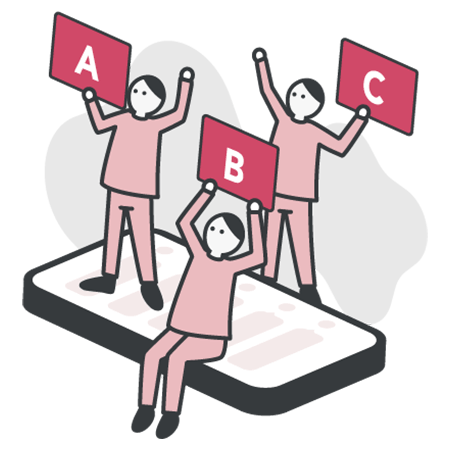 Wait for a Friend in Japan to make an offer
STEP 3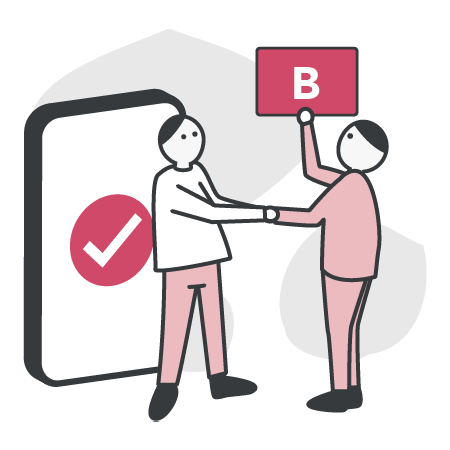 Accept the best offer and make payment
STEP 4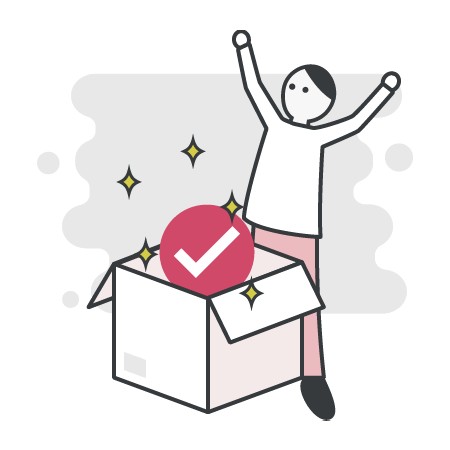 Receive your item, mark it as arrived and rate the Friend
Power of discovery
Your Requests can be super specific or even a little vague (e.g. simply your favorite character's name or anime/manga title). See what items users in Japan might surprise you with.
Anique Shop - "Attack on Titan" 1st anniversary limited goods Attack on Titan 1 Year Anniversary Flower Series

One Piece Grand ship collection 01 Thousand sunny model

Jump Shop Haikyuu Jersey

Korilakkuma Sherbet Plushie (LL)

Oshi no Ko Shikishi

PomPompurin Recipe Book

Chainsaw Man - Pochita - Big Nuigurumi Plush (SK Japan)

Vash the Stampede - Trigun Stampede
See what users have requested and purchased through Otsukai.
Peace of mind
Otsukai's fully bilingual support team is here to help. Each member of the team has a rich experience dealing with anime and manga merchandise, so feel free to contact them any time.
I have been looking for this plush since I discovered it a few years ago. I am so HAPPY the seller managed to find my item and shipped it out very fast! So thankful for your help!
grafiti_marina
Thank you so much! The item was packaged with tremendous care and it arrived much sooner than expected. I'm am very pleased with the service you provided and I'm so happy that I finally got my hands on this item!!! Thank you for the freebie, too. It's right up my alley. ⭐️⭐️⭐️⭐️⭐️
Evelyn Mendoza
Great product, great friend! Friend contacted me back when I had questions, and I received my package safely and intact. Thank You so much. I have been wanting this album for many years and now I can finally enjoy its melody. 。+゚.。+。(´ω`*)♪♪
Caila
Finally! Its as good as I could have ever dreamed! Thank you so much 😍
Supremeshreddy
I was ready to give up on ever getting these plushies as I couldn't find them anywhere. But a Friend helped me obtain these rare and limited items!
The Friend was very kind and polite throughout the entire transaction process. They notified me when they secured the item, any possible delays, and when they shipped the item.
The shipping by EMS took about a week for me and the items came in perfect condition and as described.
I am incredibly happy with the plushies and their service!
Lyraid :#
Very friendly and caring Friend. They kept me informed of everything and the items were delivered in perfect condition. Great care put into the package and protection of the items. Would definitely work with them again.
VickyKujikawa
I received the item and everything is in perfect condition! UPS was the one who dropped it off. Really quick delivery and much quicker than expected. Thank you! Really happy to finally own it now for my personal collection!
Stephanie Martin
Received earlier than expected and they fit me perfectly! Thanks you!
polinochka 6482
Limited 10% off coupon available
Give Otsukai a try until November 7, 2023 (PT) and save 10%! To use the coupon, simply copy and paste the code below into the coupon field at checkout.
BF53228C
*Valid between July 6 - September 7, 2023 (PT) *extended until November 7, 2023 (PT)
*Code can only be used once per user account.
*Coupons cannot be applied after purchase has been made.
Sign up now and get Requesting!
What is Otsukai?
Otsukai is a new kind of proxy service that connects you directly to users in Japan (called Friends), who will help you get hold of Japan-exclusive items. Otsukai's flexibility means Friends have the power to show you merchandise of your favorite manga or anime you may have never seen before!
All you have to do is create a Request as vague or specific as you like and wait for offers. So simple!
You can also browse Requests to see what other users are looking for or take a look at Showroom listings posted by Friends to see items they have available for purchase.
Visit otsukai.com
For more information on how to get started visit Otsukai's Help page.
(Please contact Otsukai's support desk for all queries and questions regarding Otsukai. Queries regarding Otsukai sent to MyAnimeList's support desk will not receive a response.)