Introduction
MyAnimeList is celebrating Paradox Live's 3rd anniversary and upcoming anime Paradox Live with an official club on MAL!
Are you interested in hip-hop inspired anime? Come and participate in a variety of special events leading up to the anime's broadcast, get to know more about Paradox Live, and meet other fans on MAL.
Get Involved
Show your support for Paradox Live by joining our Events Committee!
We're looking for passionate fans who are interested in helping us make the Paradox Live Official MAL Club a fun and inviting place for new and seasoned fans. This includes things like:
Brainstorming ideas for games, events, etc. to hold within the club
Reaching out to other MAL clubs/members to let them know about the club
Keeping the club lively!
What is Paradox Live?
Multimedia hip-hop project
In the near future, the Phantom Live movement was born anew from the incredible saturation of hip-hop culture.
Rappers have accessories containing a metallic substance called Phantom Metal.​ ​Through chemical reactions with their own DNA, they create illusions linked to their emotions, driving young people wild with spectacular stage shows.
At the Paradox Live event, held at the legendary CLUB Paradox, which has suddenly returned upon the scene, four teams—BAE, The Cat's Whiskers, cozmez, and Akanyatsura—battled for supremacy.
Although cozmez seized the victory, the intensity of the struggle won the hearts of legendary rappers BURAIKAN, igniting the spark of a new event.
After that, BURAIKAN went all over Japan to spread the word about the new event: "This event will determine the next legendary artist. There is only one condition for participation—being a Phantom Rapper. ​Your position, your title: they don't matter. Come on, everyone."
Inspired by this message, many intensely skilled contestants approached BURAIKAN.
From the most outstanding candidates, eight teams were selected.
Now the fight is getting fiercer, and the momentum is sure to take Phantom Live to new heights.
Who will be the next legendary artist?
Team Introduction
BAE
New-generation, charismatic 3-member unit with diverse individuality
The Cat's Whiskers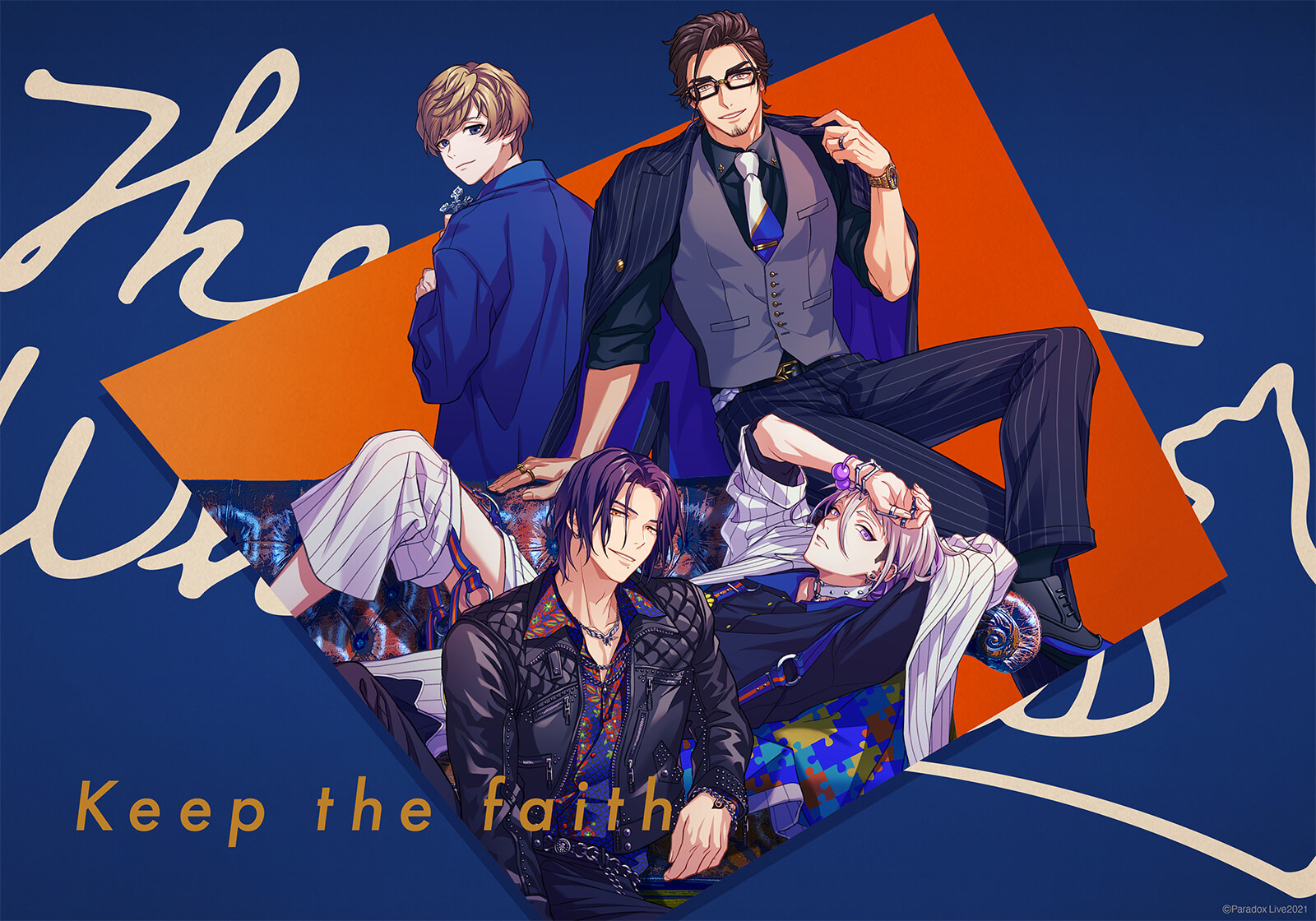 Talented 4-member unit, solitary and dignified
cozmez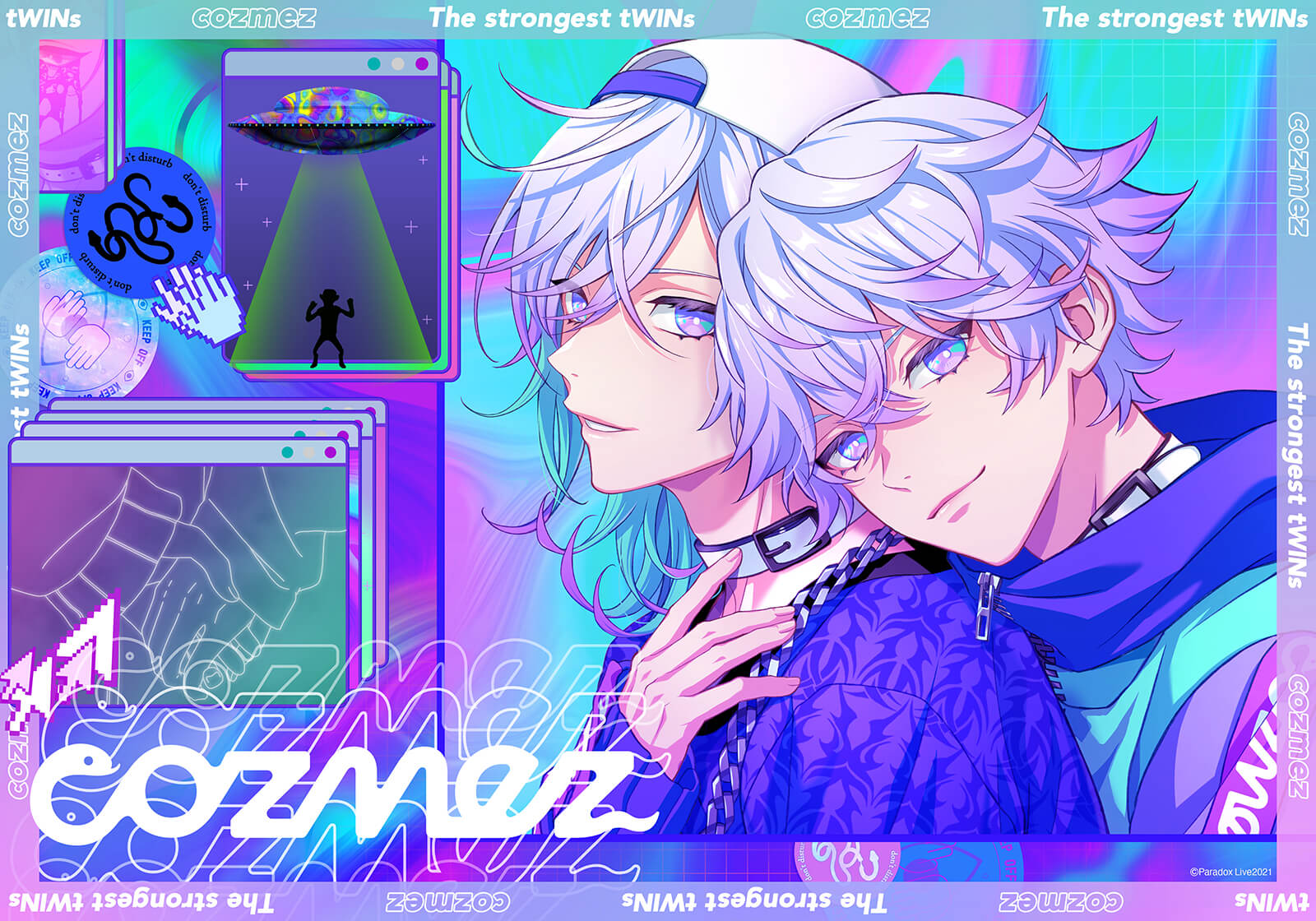 Melancholy twin brother unit from the wrong side of the tracks, worried about society
Akanyatsura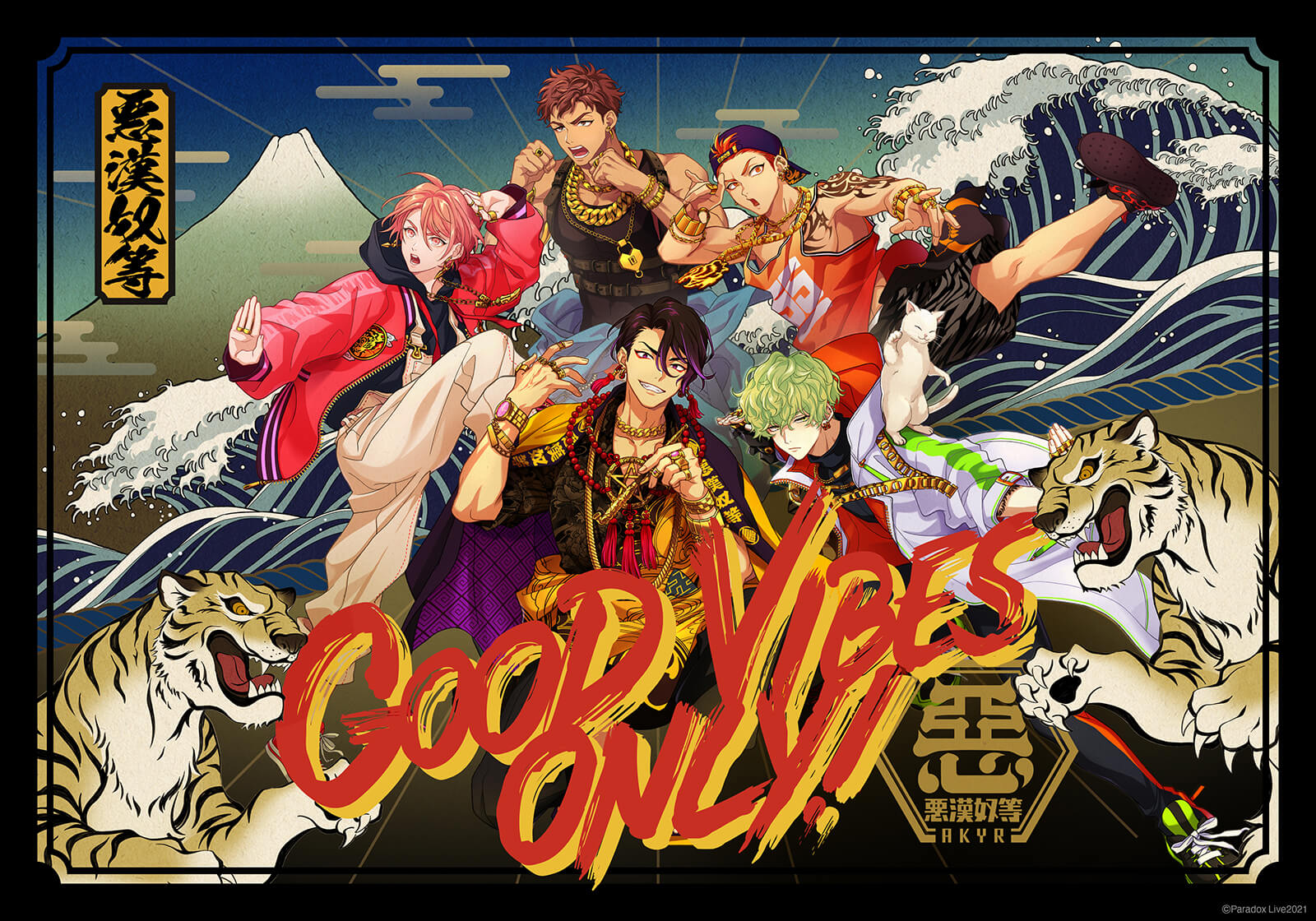 A tightly-knit 5-member gangster unit
BURAIKAN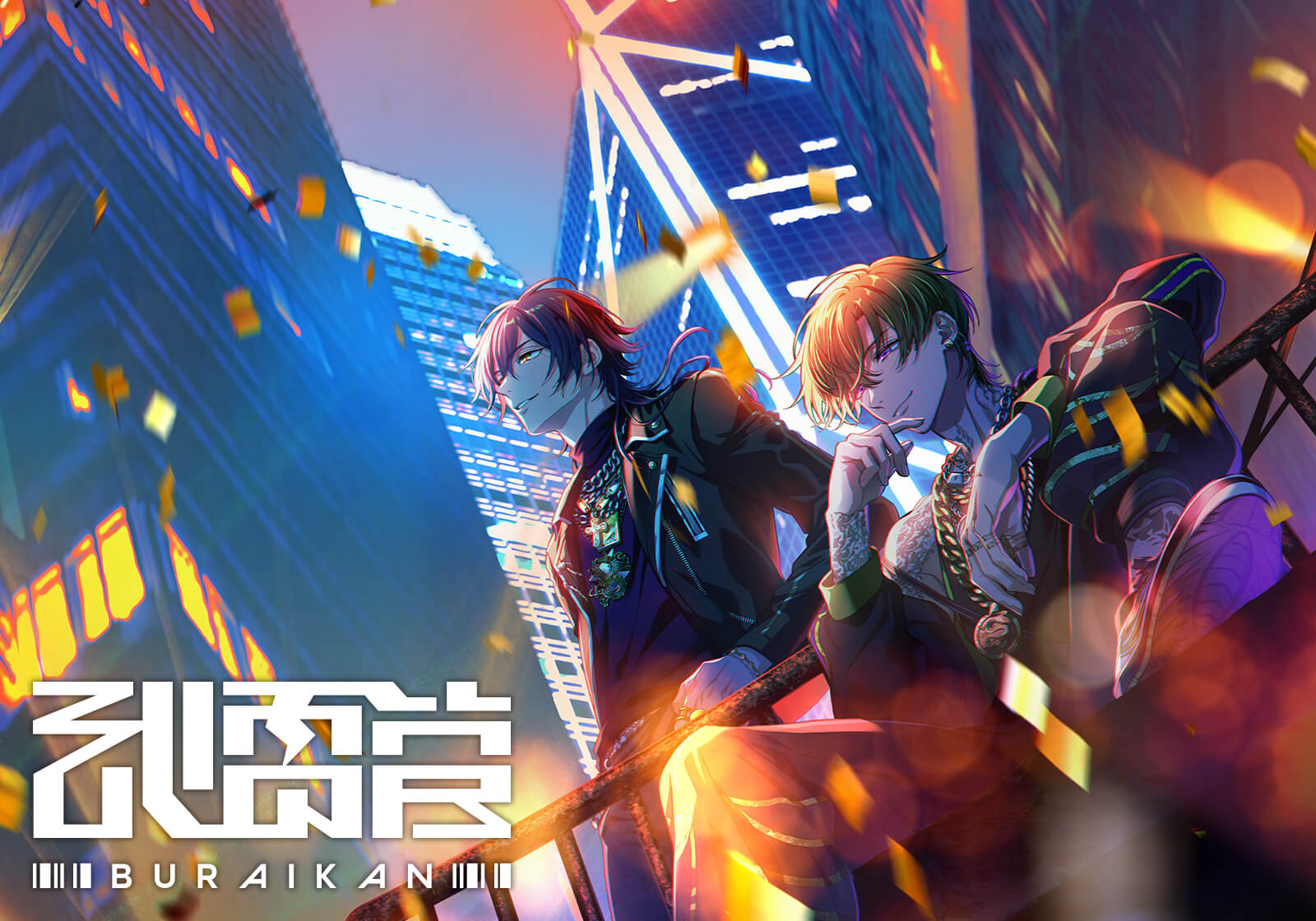 Legendary unit in the mysterious world of Phantom Live
VISTY
4-member idol unit fighting their way back from the brink
AMPRULE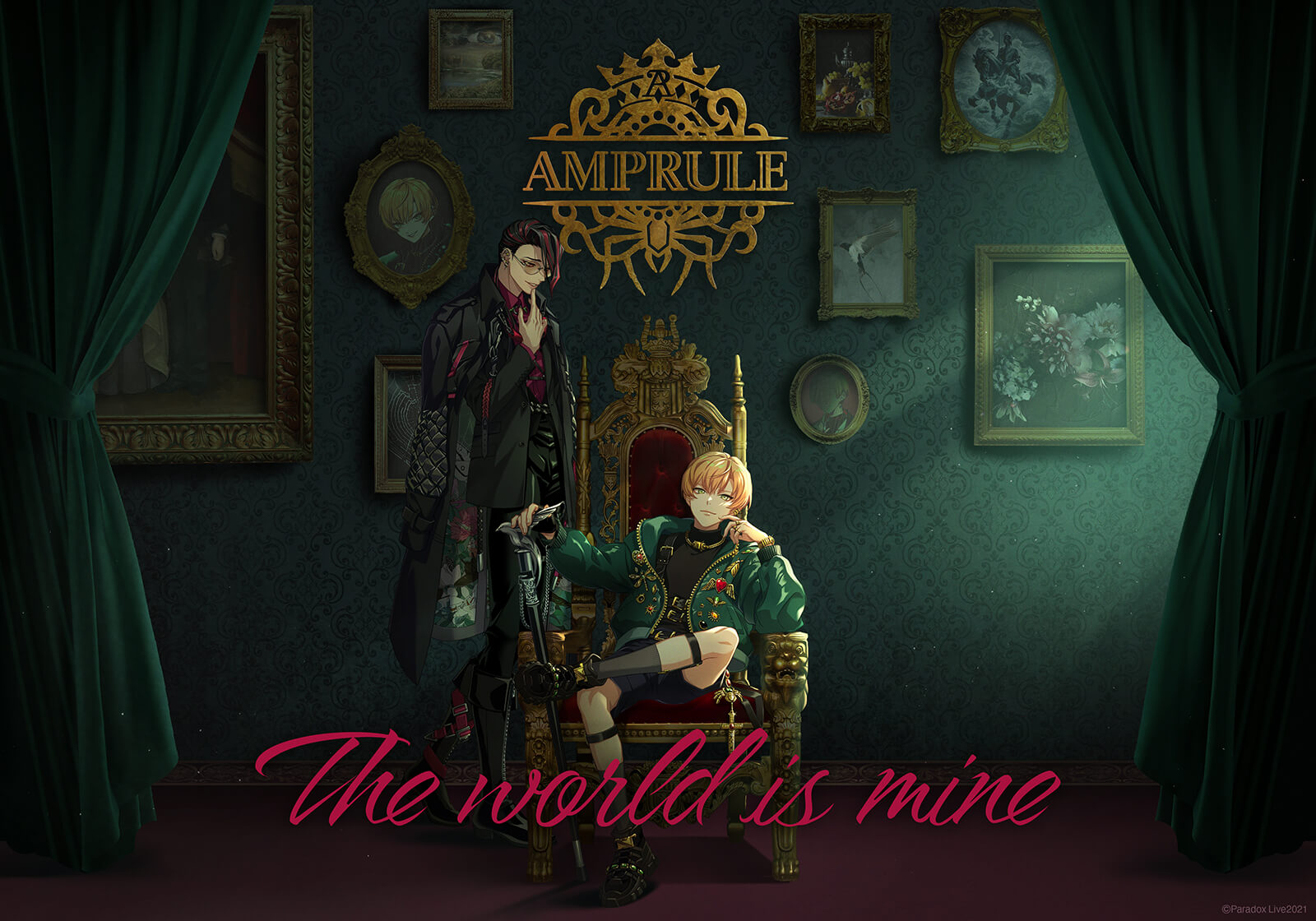 A zaibatsu master-slave unit that overcomes any resistance
1Nm8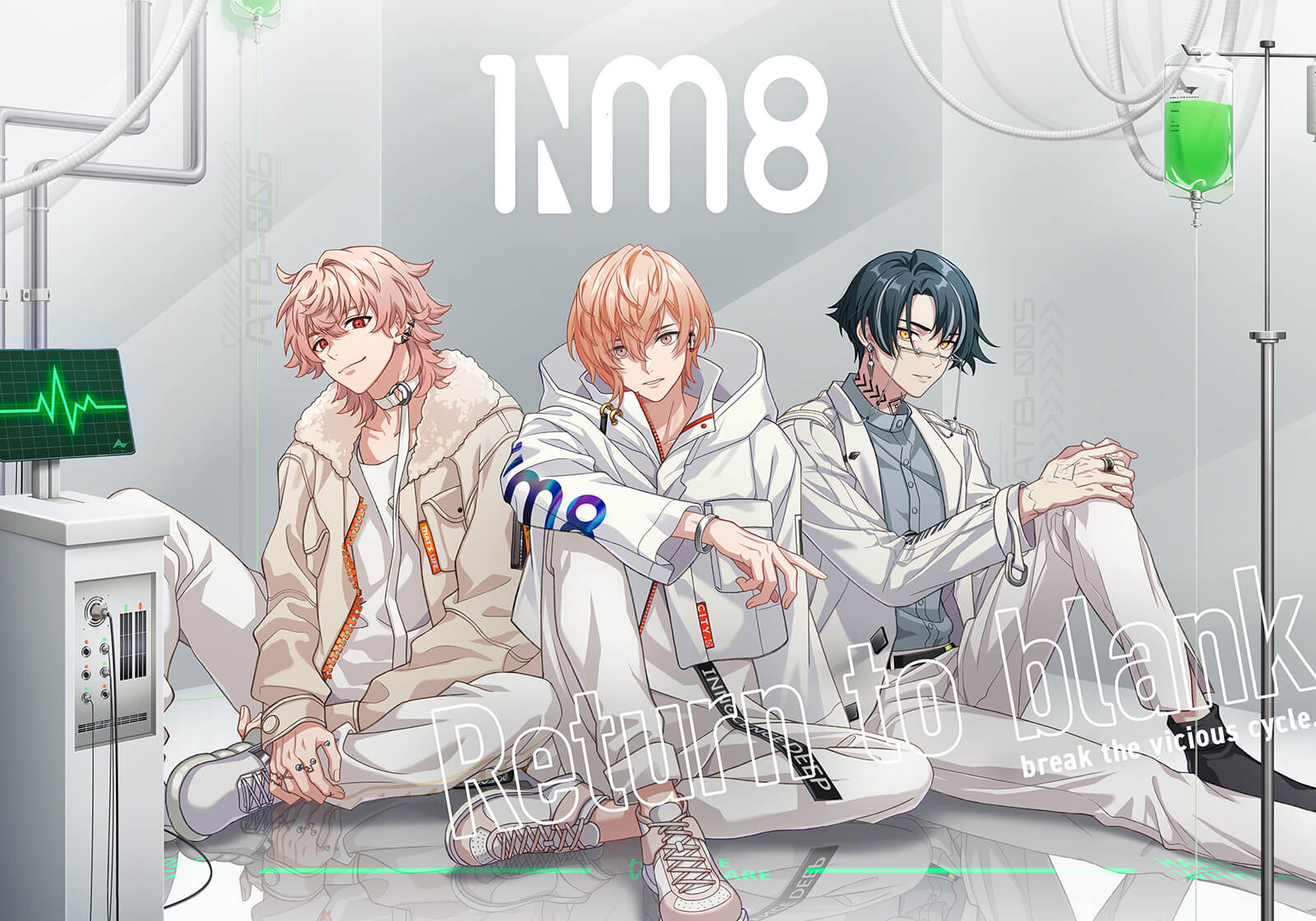 Unidentified 3-person unit led by an overwhelming genius
Goku Luck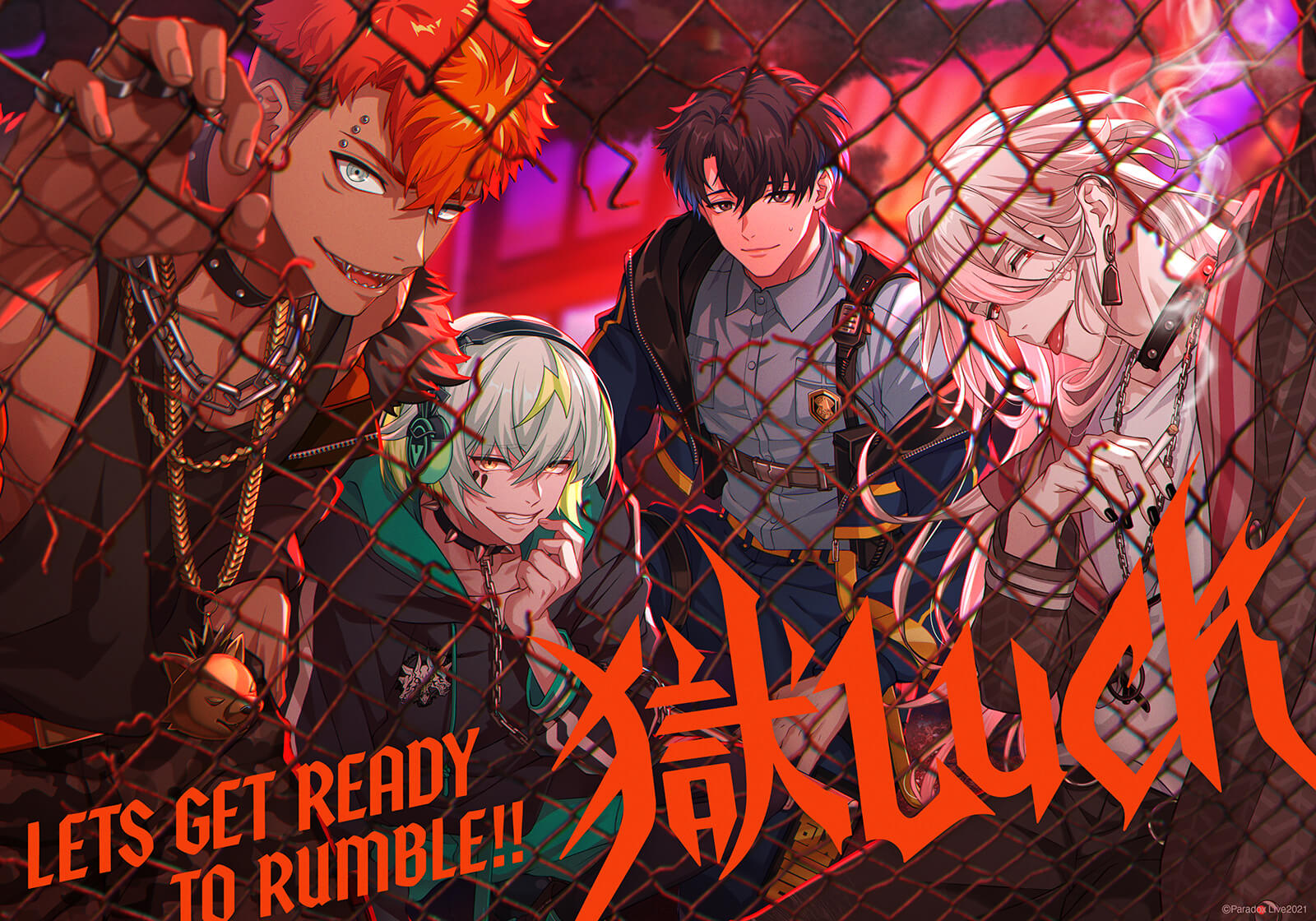 Outlaw 4-member unit from prison
REWARDS Ladder
We have prepared some "REWARDS Ladder" challenges to make the club even more exciting!
The more club members and club posts and comments we get, the more rewards everyone can win! Rewards include digital content for you to use on MAL such as About Me templates, official Paradox Live merchandise such as washi tape and acrylic stands, and most importantly Dope Points for your favorite team.
Get inviting and posting and unlock those rewards!
For more information, check the forum!
OFFICIAL GIVEAWAY RULES
No purchase necessary to enter or win.
BY ENTERING OR OTHERWISE PARTICIPATING IN THIS GIVEAWAY, ALL ENTRANTS AND OTHER PARTICIPANTS AGREE TO ABIDE BY THESE OFFICIAL GIVEAWAY RULES, WHICH ARE FINAL AND BINDING ON ALL MATTERS PERTAINING TO THIS GIVEAWAY.
01. Sponsor
This giveaway is sponsored by MyAnimeList Co.,Ltd. ("MyAnimeList" or "Sponsor"). The giveaway is void in whole or in part where prohibited by law.
02. Eligibility
This giveaway is open only to individuals who are 16 years of age or older at time of entry. Sponsor shall have the right at any time to require proof of age, identity and/or eligibility to participate in the giveaway. Failure to provide such proof or insufficient proof may result in disqualification from the giveaway in Sponsor's sole discretion. All information requested by and supplied to Sponsor for the purpose of the giveaway must be truthful, complete, accurate and in no way misleading. Sponsor reserves the right, in its sole discretion, to disqualify any entrant from the giveaway should such an entrant at any stage supply unsatisfactory, untruthful, incomplete, inaccurate or misleading information. Sponsor's employees and their immediate family members are not eligible to participate in this giveaway.
03. Giveaway Period
The period for entering is noted on the forum. Sponsor reserves the right to extend the giveaway entry period and amend these Official Giveaway Rules accordingly.
04. How to Enter the Giveaway
There is no purchase necessary to enter the giveaway. To enter this giveaway, review and follow these Official Giveaway Rules, and make a post in the Club. Sponsor assumes no responsibility for late applications or entry failures due to technological or other issues.
05. Giveaway Prizes
The prizes that are available to be won for this giveaway are the following:
Prize item description:
Estimated value:
No. of items available to win:
3rd anniversary poster
N/A
5
1Nm8 clear file
BAE clear file
cozmez clear file
VISTY clear file
Akanyatsura clear file
Goku Luck clear file
$3
8
1Nm8 small towel
BAE small towel
cozmez small towel
VISTY small towel
Akanyatsura small towel
Goku Luck small towel
$7
8
1Nm8 Masking tape
AMPRULE Masking tape
BAE Masking tape
cozmez Masking tape
VISTY Masking tape
Akanyatsura Masking tape
Goku Luck Masking tape
$4.5
11
BAE acrylic stand
cozmez acrylic stand
Akanyatsura acrylic stand
$17.5
3
Dope Point 100
N/A
3
Dope Point 120
N/A
3
Dope Point 140
N/A
3
Dope Point 160
N/A
3
Dope Point 180
N/A
3
Dope Point 200
N/A
3
Dope Point 220
N/A
3
Dope Point 240
N/A
3
Dope Point 260
N/A
3
Dope Point 280
N/A
3
Dope Point 300
N/A
3
Prizes must be accepted as awarded and are not transferable, assignable or convertible to cash and may not be substituted or exchanged by the winners. Prizes are subject to change.
06. Winner Selection and Odds of Winning
Potential winners are scheduled to be randomly selected. The odds of being selected as a potential winner are dependent upon the number of eligible entries received by Sponsor. Sponsor will send a direct message on MAL to the potential winners with further information and any additional requirements to accept the prizes. If a potential winner cannot be contacted within 72 hours, fails to respond to any attempted contact, is otherwise in non-compliance with these Official Giveaway Rules, or declines to or cannot accept the prize to be awarded, such potential winner will be disqualified, his/her entry will be declared null and void and the Sponsor reserves the right, in its sole and absolute discretion, to select at random another eligible entry, in which event these provisions shall apply to such other eligible entry.
07. Release
By entering this giveaway, you release MyAnimeList and its affiliates, employees, officers, managers and agents from any liability whatsoever, and waive any and all causes of action, related to any claims, costs, injuries, losses or damages of any kind arising out of or in connection with this giveaway or transmission, failed transmission or acceptance of any prize (including, without limitation, claims, costs, injuries, losses and damages related to personal injuries, death, damage to or destruction of property, rights of publicity or privacy, defamation or portrayal in a false light, whether intentional or unintentional), whether under a theory of contract, tort (including negligence), warranty or any other theory.
08. Sponsor's Reservation of Rights
Sponsor reserves the right, in its sole discretion, to terminate, cancel, suspend and/or revise the rules of the giveaway for any or no reason. Sponsor reserves the right in its sole discretion to disqualify any individual in violation of these Official Giveaway Rules or if Sponsor discovers such individual to be tampering with the entry process or the operation of the giveaway or acting in an unlawful or disruptive manner. Sponsor's failure to enforce any term or provision of these Official Giveaway Rules shall not constitute a waiver of that term or provision.
09. Privacy
Information collected from you in connection with this giveaway will be used by Sponsor for its administration of the giveaway, including to verify your eligibility and notify potential winners and to fulfill prizes. In addition, Sponsor may use information collected about you or feed back from you to send you offers or information from us about our products and services, or about the products and services of our affiliates and business partners. If you do not wish to receive such offers and information, you may opt-out at any time by following the instructions at the bottom of any promotional email you receive or by following other opt-out instructions provided in the communication. Information collected is otherwise subject to and may be used and shared by MyAnimeList in accordance with MyAnimeList's Privacy Policy at https://myanimelist.net/about/privacy_policy and applicable law.